Subscribe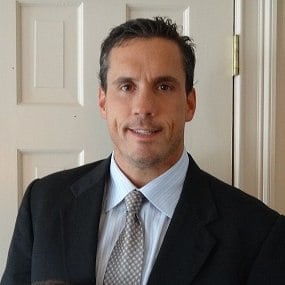 4 Custom Millwork Ideas For Your Next Home Remodeling Project
Have you ever walked into a historic property and been blown away by the custom woodwork and details? Custom millwork such as wainscoting, coffered ceilings, hand-carved banisters and built-in cabinets used to be a standard feature of any home, but those traditions have fallen by the wayside with the rise of factory-made cabinets and other mass-produced installations. These new innovations may be less expensive, but they also lack the "one-of-a-kind" custom millwork installation.
While it is an investment, custom millwork in Connecticut is more affordable than you think. Custom millwork has beauty and longevity that will make a lasting impression while increasing your property's value as well. Below are just a few ways to incorporate custom millwork into your space.
Custom Cabinets
You've probably heard the saying about the kitchen being the heart of the home. Kitchen remodels are the staple in the remodeling market and homeowners dream of one day having a truly custom kitchen built to their specifications. Made to fit your kitchen like a glove, custom cabinets are both beautiful and space efficient. With the installation of custom cabinets, you can design your kitchen storage to fit your personal needs and in your own vision.
Built-In Shelving
Today, custom built-ins and shelves are often mistaken for the mass-produced IKEA style cabinets and shelving units we see in an ever-constant stream of advertising. There was a time when the majority of homes, even "starter homes", had at least one or two custom corner hutches or built in bookshelves, but those days are all but gone.
Truly custom fabricated built-ins and shelving units can span a wide variety of materials and depth of detail to meet just about any budget. Not only are custom shelves elegant, they are functional. Imagine tossing out those scuffed and broken shelves you currently use in your home office for a brand-new unit built specifically for you. Picture the walls of your office lined with built-in shelves filled with old books, sculptures and framed pictures. Imagine yourself sitting behind the desk, meeting with business associates, or simply staring out the window, deep in thought. There's no comparison.
Crown Molding
Crown molding is the icing on the cake of any well-made, custom home. Although it has no immediate function, it can transform the look and feel of your home, whether it is a simple colonial crown or a detailed 5-piece cornice. Crown molding raises the standard of a space, changing it into a showcase for your furniture, your family, and your lifestyle. This is why crown molding is so commonly seen in public areas of a home, like the family room or den.
Millwork Banisters and Stairs
Your stair banisters can be as complex or simple as you wish. Choose one with carvings or sleek wooden features, depending on the best fit for your home's interior scheme. Stairs with an open side and a wrap-around bottom step offer a much nicer look than the old "builder's knee-wall", the problem is most people don't really know the difference.
Consulting a professional will help you better understand your options, choose the best materials for your space, and the most logical design for your staircase.
Pros and Cons of Millwork
Whether or not millwork is right for you depends on your circumstances and preferences.
Millwork is undoubtedly beautiful and elegant and can truly make your home stand out from the crowd. Though it usually comes with a higher price tag and can tag longer to install, this custom woodwork delivers a warmth to your home that can't be gained with factory-made options.
Homeowners who should consider custom millwork installation are those hoping to put a lot of time and energy into their remodel and wish to stay in their home for years to come. Homeowners who consider millwork for their remodels look at their home as a long-term investment, and are willing to make a serious commitment to its quality. Those seeking a quick remodel for "flipping" or "rental" purposes, however, may not need millwork.
With over 20 years of construction and remodeling experience in Connecticut, Litchfield Builders is one of the only firms in the state with a full millwork shop in house. Contact us today to get started with your custom millwork, residential, or commercial project, or download our free guide, How to Choose a Professional Home Remodeling Contractor.
About Kevin Ahern
Kevin is the Co-Founder of Litchfield Builders, an award-winning, industry leader with a reputation for managing projects others shy away from. They are known for their high-quality work, customer service, and reliability and though still relatively small in size, Litchfield Builders now competes with some of the areas largest firms in both the residential and commercial arenas.