Subscribe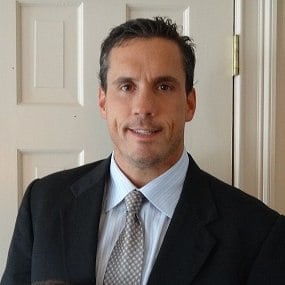 Can Custom Millwork Raise Your Property Value?
Millwork can add beauty and one of a kind detail to your home or business, but it also has many benefits that one may not expect.
After buying a property, one question that stays on an owner's mind is how to maintain and improve its value. Many projects that will increase the value of your home or commercial property are expensive and can be difficult to undertake, but adding or improving millwork can be an easy and cost effective way to increase value quickly.
Here are a few ways that millwork can affect and even raise your property value in Connecticut.
How Custom Millwork Can Raise Your Property Value
Custom Millwork Improves Aesthetics
Millwork, especially ornate carving, was once solely the domain of the rich and royal. During the early periods of carpentry, circa the 15th to 18th century, artisans had to hand carve every piece, taking weeks to finish a single room.
In Connecticut, and the majority of the United States, millwork became ubiquitous and plain during the 19th and early 20th centuries. You can still see much of it today in the plain 1x4 molding that frequently frame windows and doors.
However, by installing more decorative millwork such as crown molding, corbels, wainscot paneling, or chair rails you can quickly distinguish the interior of your home or business and add an air of wealth and sophistication to even the simplest of spaces.
Custom Millwork Incorporates Sustainability
Millwork was once defined as any woodwork in a home or business that had been milled from a single piece of wood, quite frequently hardwoods.
Since a supply of hardwoods is difficult to sustain, other materials have been harnessed by modern carpentry. In today's increasingly "green" world, you can now opt for more environmentally friendly options such as affordable, blended synthetic materials.
On the other end of the cost spectrum there are many products that are manufactured from reclaimed wood or sustainable wood stock such as Bamboo or Cork. Building with sustainability in mind often increases the value of your property from the perspective of future buyers.
Find the Right Millwork Professionals
The final key to improving the value of your property through millwork is to have it professionally installed. If improperly installed, millwork will look messy and can detract from your home's value.
In Connecticut there are literally thousands of carpentry companies competing for your business, often making it confusing to hire the right contractor. The only way to be sure you are dealing with a reputable contractor is to verify their license and reputation through the Connecticut Department of Consumer Protection (DCP). You can follow this link to verify a contractor's license through the DCP.
While the vast majority of interior woodwork projects do not require a permit, your contractor should know if there are any exceptions due to the nature of your project.
To learn more about what to look for when hiring a professional contractor, check out our free guide: How To Choose a Professional Home Remodeling Contractor.
About Kevin Ahern
Kevin is the Co-Founder of Litchfield Builders, an award-winning, industry leader with a reputation for managing projects others shy away from. They are known for their high-quality work, customer service, and reliability and though still relatively small in size, Litchfield Builders now competes with some of the areas largest firms in both the residential and commercial arenas.