Subscribe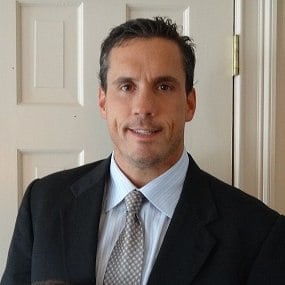 How to Incorporate Reclaimed Materials When Remodeling
Commercial | Residential | Residential Remodeling | Sustainability
As natural resources dwindle around the world, people in developed countries are becoming more concerned with the need for green building and remodeling. One key to sustainability is incorporating reclaimed or recycled building materials in your home or business remodel. Here are just a few areas where you can utilize them in your next residential or commercial construction project.
How to Incorporate Reclaimed Materials When Remodeling
Upcyling
One sustainable trend in remodeling is the "upcycling", or re-purposing, of old materials. Old wooden lockers can become kitchen cabinets, workbenches can become island counter tops, and stained glass windows can make a statement while also being energy efficient if backed with insulated glass panels. Whether your remodel is commercial or residential, any material can be reused in your project with a little imagination and some work.
Trim and Molding
You do not always have to take everything out of a room in order to remodel. For example, simply changing the trim of a room can transform a space. Adding reclaimed crown molding or corbels can help a room wow visitors, while old beams can be installed to add a rugged look to your ceiling. Some of the same beams can be used to create a unique mantle above a fireplace, tying the entire room together. In addition, reclaimed tile can be used to create a unique piece of art around an existing fireplace.
Remember, while you are making over a room, do not neglect the smaller items like doorknobs and cabinet handles. Attention to detail can make a world of difference.
Doors
One of the first things that a person notices when they come to your home or office is the door. Once inside, even interior doors stand out. In a study or living room, try reclaiming a sliding barn door. If you are sure to reclaim the hardware as well, installing it will be no issue.
If you are looking to incorporate reclaimed materials into a commercial construction project, there are plenty of door options available to you as well. For example, when old manufacturing firms close, the interior materials such as office doors and overhead doors are often auctioned off. This is not only environmentally sound, but cost-effective as well. You can usually get your hands on these high-quality items at reduced prices and as long as you pick up all of the associated hardware and motors as well, you can cut your costs dramatically.
Flooring
Reusing old wood flooring or re-purposing other materials to create a unique floor for your home or business can be a huge project. For flooring you may want to stick to reclaimed wood that has had the tongue and groove freshly milled to fit properly once again. When buying from a supplier be sure to ask if the wood has been kiln dried for stability.
Key Takeaway
While using recycled or reclaimed materials in your remodeling project is a great sign of environmental stewardship and sustainability, it is also a huge undertaking. There are many green building practices that are beyond the capabilities of an average home or business owner.
Litchfield Builders has more than two decades of experience with green building practices and incorporating reclaimed materials into both commercial construction and residential remodeling projects. Click the banner below to request a free consultation with one of our experts.
About Kevin Ahern
Kevin is the Co-Founder of Litchfield Builders, an award-winning, industry leader with a reputation for managing projects others shy away from. They are known for their high-quality work, customer service, and reliability and though still relatively small in size, Litchfield Builders now competes with some of the areas largest firms in both the residential and commercial arenas.