Subscribe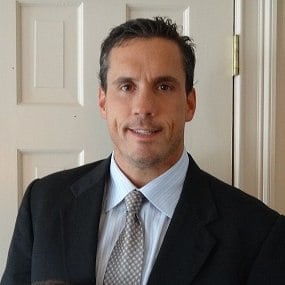 The ROI of Custom Millwork
Custom millwork is a warm, welcome addition to many homes in Connecticut. From wainscoting on the walls to custom built furniture and shelving, millwork can add functionality and beauty to any room of your home. Millwork has changed a lot throughout the years as building trends and styles have shifted. In many homes today millwork is unexpected and surprising. This can make millwork a valuable asset on almost any property.
Homeowners who choose to install millwork may have an advantage when trying to sell their home or boost their property value. By installing something that is timeless, aesthetically beautiful and functional all at once, homeowners can give their house an advantage over other homes in the area. As your premiere contractor in Connecticut, Litchfield Builders is proud to provide custom millwork for homes in New Haven and the surrounding community.
---
Hiring the right home remodeling contractor takes time, but it doesn't have to be hard. Our free guide highlights everything you need to begin your search with confidence.
---
Millwork Characteristics and Big ROI Projects
When estimating the value of custom millwork, one must take into consideration the type of wood used, the level detail and craftsmanship and the aesthetic beauty of the piece.
Projects that give the greatest return of investment are often those that add functionality and elegance to your home. For example, bookshelves and custom-built cabinets give a great return on investment because they add storage space to the room where they're installed. They're practical even as they are beautiful.
Rooms Where Most People Like to See Millwork
If you're thinking about installing millwork in your home, there are many rooms where millwork may be installed. Some of the most common choices include:
Living Room. Millwork in the living room is often simple and subtle. Crown molding is one of the most common ways that millwork makes an appearance in the living room. Crown molding is especially attractive in living rooms with tall ceilings, because this type of millwork helps draw the eye upward and add a sense of formality to the space.
Kitchen. Homeowners who wish to install millwork in the kitchen may seek to install custom shelving or cabinetry. Open shelving is a common choice in kitchens and has been popular among homeowners for several years. When trying to decide whether or not open shelving is right for you, ask yourself questions like whether or not you're willing to dust and maintain your dishes, and if your particular dishes will look good in an open shelving format.
Bathroom. Shelves for towels and custom storage are popular in bathrooms, where space is often at a premium. When working with your contractor to install storage in your bathroom, decide ahead of time what items will be stored. Knowing this will help you decide how much storage and what type of storage is right for you.
Dining room. Crown molding, built-in cabinetry and hutches are most common in dining rooms. Homeowners who have good china to display may choose to put a built-in hutch in their dining room to give their fine china an attractive storage case.
Selecting the Wood
The type of wood you choose for your custom millwork will make a big difference in the appearance of the final product. Some of the most common wood choices for millwork include:
Cherry. Cherry is a medium weight wood with a fine grain. Finished cherry typically has a reddish cast that makes it distinctive and attractive. However, the red tone of cherry wood makes it only appropriate in certain settings.
White oak. White oak is commonly used in cabinetry and furniture because of its strength and hardness. The wide grain in white oak makes it easy to combine with other types of wood. White oak easily accepts stain and can be made dark or light according to the needs of the client.
Walnut. Walnut is a costly type of wood with a dark brown in color that's considered highly desirable among homeowners who can afford it.
The Best Millwork For Your Money
Millwork is only as good as the quality of craftsmanship and installation, and not all contractors produce millwork that can improve the value of your home. Aspects of installation to consider include:
Detail. The level of detail in your millwork will help determine the quality.
Quality of the wood. Not all wood is created equal. Your contractor must be able to pick out wood that is free of defects and representative of the best quality wood available.
Style. Millwork can vary greatly in terms of style. Traditional millwork will include decorative flourishes and carvings, while modern millwork tends to be minimalist with few or no decorative elements. The best millwork for your home is whatever type fits well stylistically with the rest of your property. Millwork should blend with your house.
Millwork Mistakes that Devalue a Home
Not all millwork is created equal! Problems that you may encounter with low quality millwork includes:
Poor flow. Millwork that doesn't match the flow or style of the house can be visually disruptive and disconcerting. For example, installing modern style cabinetry in a historic Victorian home could be a costly mistake.
Too much of a good thing. Too much wood in a small space can make a room feel cramped and uncomfortable, and can darken a space if the homeowner isn't careful.
Millwork that just doesn't appeal to many people. Certain types of millwork — like a Baroque style banister, for example — could alienate buyers if you ever try to sell your home.
Contact a Contractor to Get Started Today
What are your thoughts about custom millwork? Leave your comments in the box below! At Litchfield Builders, we install custom millwork in homes across Connecticut. We've been making millwork and installing it in homes in the New Haven area and have been installing millwork for over 25 years.
As New Haven's premiere general contractor in the area, we have a reputation for quality work that homeowners can trust. Our millwork can add value to your home and may also add a touch of warmth that can make your property desirable for home buyers.
To get started with your custom millwork installation, the first step is choosing a reputable contractor. However, this process can take time. To help you on your search, we created an in-depth eBook titled "How to Choose a Professional Home Remodeling Contractor." In this guide, you'll learn all the right questions to ask, qualities to look for, and tools you need to begin your search confident and informed.
About Kevin Ahern
Kevin is the Co-Founder of Litchfield Builders, an award-winning, industry leader with a reputation for managing projects others shy away from. They are known for their high-quality work, customer service, and reliability and though still relatively small in size, Litchfield Builders now competes with some of the areas largest firms in both the residential and commercial arenas.