Subscribe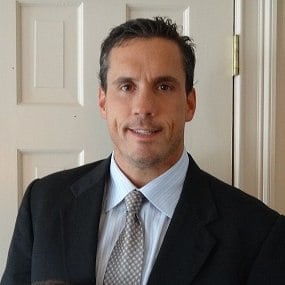 Custom Millwork Ideas and Options
Custom millwork adds warmth and old-world beauty to your home's interior remodeling projects. Nothing compares to the aesthetic appeal of real wood, especially wood that has been crafted by a skilled, experienced contractor with a deep understanding of the material. Of course, millwork does more than make your home more beautiful. From bookshelves to custom cabinetry, millwork can add value to your property and functionality as well. Crafted millwork truly enables you to get more use out of your home. Depending on what you choose to install, millwork can give you more storage space, help you hide a bed in the wall to open up floor space, or may provide you with a beautiful hand railing to make your staircases safer for the members of your family. At Litchfield Builders, we're proud to offer millwork made from fine wood, hand-crafted to meet your needs. Whether you're looking for a decorative crown molding or a gorgeous staircase banister, this article will help you come up with some nice and creative ideas for your upcoming project.


---
Free Guide: How to Choose a Professional Home Remodeling Contractor
---

Custom Millwork Options for Your Project
Homeowners must make several important choices when deciding to install custom woodwork in their home. Litchfield Builders does their best to walk homeowners through this process to ensure that each client gets the type of wood and level of quality that will meet their needs.
Types of Wood
When choosing millwork wood, homeowners must consider strength, rot resistance, grain, color, and softness. All of these characteristics will affect the project, and using the wrong wood could result in a less durable or less attractive product. Some of the most common types of wood that are used for millwork include:
White oak. This hardwood is heavy and strong and is often used in cabinetry and furniture. Clients tend to like the wide grain, the way that oak pairs with other woods and also the price of this quality product.
Walnut. This hardwood is highly desirable for its beautiful deep brown color and heavy grain. Walnut can be more expensive and thus may not be realistic for all clients, but those who do use walnut should find themselves happy with the results.
Fir. This flexible wood can accept a variety of different stains to be made dark or light according to the needs of the client.
Birch. This light reddish wood is a hard, medium weight product that produces a fine grain. Birch is commonly used with millwork and in furniture building.
Cherry. This deep reddish brown wood is of medium weight and is relatively hard. Cherry produces a beautiful finish with a fine grain that is highly desirable for certain clients.
Level of Detail
The level of detail that the client chooses for his or her project will depend on the type of project, the style of the home and the client's budget. Certain styles have limited need for highly detailed work. For example, contemporary style millwork is often minimalist in its appearance, with little hand carving involved. Traditional millwork is often much more detailed. Clients can choose the level of detail that's right for them by discussing this with their contractor.
Custom Millwork Projects for Every Home
So, how can you incorporate millwork into your home remodeling project? There are many options.
Crown molding and wainscoting. When most people think of custom millwork, what comes to mind is crown molding. This decorative, traditional example of custom millwork can be found in homes of all ages. Wainscoting helps protect the walls, hiding scuffs and providing extra strength as well as decorative value. Molding along the walls at the point where they meet the ceiling can help raise the eyes upward and draw attention to the height of a room.


Complete custom kitchen millwork creations. No kitchen is complete without millwork creations. Custom cabinetry enables homeowners to install the type of cabinetry that will make the most sense for their needs, so each homeowner can get the most use out of his or her kitchen space. Meanwhile, built-in refrigerator cabinets can help hide the large, awkward structure that helps keep food cold in the kitchen, adding

aesthetic

value to the room. Since the kitchen is one of the rooms that home buyers value most when choosing a home, this type of millwork can help sell a house more quickly. We recommend custom kitchen cabinetry to all homeowners who are considering selling their homes in the next few years.


Living room media centers and storage. Custom-built cabinetry, media centers, and custom storage make it possible to hide or keep organized large collections of media

discs

like DVDs. Homeowners can even hide stereos, DVD players and so on. This creates a quiet space to sit and work when not using home media, making the living room environment more pleasant overall.


Elegant bathroom vanities. The structure and size of the vanity can make a big difference in a small room like the bathroom. Installing a custom built bathroom vanity can help utilize the space to its fullest extent, making it possible to fit more into the bathroom without making the space feel confined.


Custom home office and library. Nothing completes the space of a home office or library like built-in bookshelves and custom built cabinets. Not only is this type of millwork very attractive, it's also very functional.
Contact Your Contractor Today
What kind of millwork would you like to install in your home? Get engaged in the conversation and leave your comments below! At Litchfield Builders, we've got over 25 years of working with clients and installing pieces of custom millwork. As a leader in home building and remodeling, we can show you examples of our custom millwork projects and give suggestions for making your project successful. To get started with your project, contact us for an estimate today. We'll meet with you in your home to discuss the best custom millwork options for your needs.


About Kevin Ahern
Kevin is the Co-Founder of Litchfield Builders, an award-winning, industry leader with a reputation for managing projects others shy away from. They are known for their high-quality work, customer service, and reliability and though still relatively small in size, Litchfield Builders now competes with some of the areas largest firms in both the residential and commercial arenas.