Subscribe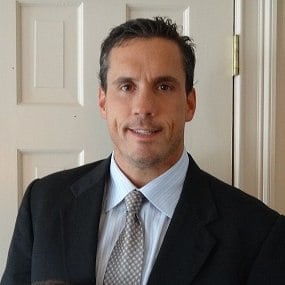 7 Ways You Can Include Architectural Millwork In Your Home
Millwork has been around for hundreds of years and can take many forms. In the home, millwork might appear over the fireplace as a mantel, on the ceiling as crown molding, or built into the wall, as a shelf.
Custom architectural millwork carries a high ROI and can improve the overall appearance of a home. Millwork can even improve quality of life for people who live with it and see it every day. Ultimately, millwork can deepen your satisfaction with your home.
At Litchfield Builders, we've been installing millwork into homes around Connecticut for decades. We build and install all our own millwork, so when our customers request millwork for their home, they know for sure that the millwork was made for them.
If you're thinking about installing millwork in your home, read on to find out what you need to know about installing millwork.
What Is Architectural Millwork?
Architectural millwork is wooden detailing that is traditionally made in a mill. Sometimes millwork serves a functional purpose; other times it is cosmetic. Examples of millwork include wainscotting, built-in furniture, crown molding, kitchen cabinets, bathroom vanities, banisters and mantels.
Different types of wood can be used to create different effects in millwork. Many homeowners choose the wood based on the type of finish that looks good in their home.
Why Millwork?
Millwork is a traditional feature often found in historic properties. In Connecticut, where historic homes are common, millwork can be found everywhere. Homeowners who build their house often request millwork to be installed to make their new home fit in with their neighbors.
Millwork is also desirable because it can be customized based on what you want. Whether you're seeking blond wood crown molding or a dark cherry built-in bench, millwork is flexible.
People who appreciate hand crafted items often enjoy looking at detailed carvings on their millwork. Others who appreciate a more modern aesthetic often turn to modern, minimalist styles with few or no hand carved details.
Finally, millwork has a high ROI and increases your home's value. There's no doubt that home buyers are wowed by hand carved details like custom kitchen cabinets or a hand-carved banister. They'll pay more for a home that is clearly well-built and properly maintained. Homeowners who want to attract these home buyers can install millwork for optimal results.
7 Ways to Incorporate Architectural Millwork in Your Home
There are many ways to incorporate architectural millwork into your home. Below are some of the most popular options for modern homeowners in Connecticut.
1. Fireplace
Mantels
Fireplace mantels vary in size and shape, but one thing is for certain: nearly every fireplace can benefit from having a mantel. The more flourishes on the mantel, the more traditional and antique it will look. Modern mantels often have flat panels and few lines, to create a clean visual effect. Talk to your contractor about the type of mantel that will look good in your home.
2. Entertainment
Centers
A built-in entertainment center provides a focal point in the living room, family room or library, where ever it's located. A built-in entertainment center is an excellent addition to any man-cave or finished basement where people spend time watching movies. Lighter finishes and heavy-grained wood can help disguise scratches, which may occur in homes with small children or in rooms that get heavy traffic.
3. Kitchen
Cabinets
Custom kitchen cabinets are the icing on the cake in any kitchen remodel. The ultimate benefit of any set of custom kitchen cabinets is that the homeowner can personalize their cabinets to their needs.
Since cabinets are all about storage, the homeowner who purchases their own custom cabinets can assess for themselves what they need to store and what kind of cabinets can help them do that. Working with a professional contractor who is experienced in kitchen cabinet design can help with this.
4. Vanities
The bathroom vanity can be a thing of beauty. Since the vanity is often the focal point of the bathroom (as well as the center for storage), it's very important for the vanity to be built to the specifications of the homeowner. Your contractor can create special drawers, cabinets and other storage solutions that can help you store your bottles, towels and other toiletries.
5. Shelves
Built-in shelves can be used to hold everything from books to knick-knacks. In rooms like the kitchen, shelves can be used to display family heirloom dishes, tea pots and other decorative items.
6. Staircases
Staircases are traditionally made of wood and include a variety of hand-carved flourishes. A solid wood banister is not just a thing of beauty but also an important and functional part of the staircase. As a homeowner, you can work with your contractor to decide whether you want your staircase to be modern and minimal, or traditional and decorative.
7. Ceilings
A beautiful crown molding helps draw the eye upward, creating a sense of space and elegance. The larger the room, the more elaborate the crown molding can be. In rooms like the living room, family room and dining room, crown molding adds a sense of formality that's perfect while entertaining and meeting with guests.
Want Millwork for Your Connecticut Home?
A good contractor will use quality materials and create an attractive product that can last a lifetime. For more information about installing a mantel, custom kitchen cabinets, a vanity, shelving, a staircase or another type of hand-crafted millwork in Connecticut, contact Litchfield Builders.
We have been helping homeowners remodel their home and install millwork for years, and it's important to use a skilled professional when installing millwork. We'll be happy to give you a quote for your upcoming remodel. For more information on the home remodeling process, download our free guide: 3 Phases to Planning a Home Remodel.
About Kevin Ahern
Kevin is the Co-Founder of Litchfield Builders, an award-winning, industry leader with a reputation for managing projects others shy away from. They are known for their high-quality work, customer service, and reliability and though still relatively small in size, Litchfield Builders now competes with some of the areas largest firms in both the residential and commercial arenas.