Subscribe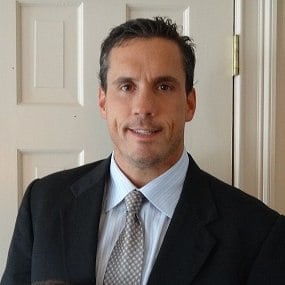 Utilizing Custom Millwork to Make Your New Home Blend into a Historic Neighborhood
Buying a new home in a neighborhood of historic homes can put pressure on homeowners to decorate their home in a similar appearance and comparable quality. Adding craftsman details to a new home can elevate it to the level of older properties, which frequently feature attractive, hand-carved details. For many homeowners, adding custom millwork is the key to making a home seem older and more fitting of a place in a historic neighborhood.
Little details and touches like crown molding, built-in shelving, hand-made cabinetry and carved bannister railings all go the extra mile to make a home appear in-line with historic properties. At Litchfield Builders, we help homeowners from start to finish with the home building process. In our free guide, How to Choose a Professional Home Remodeling Contractor, we discuss the many steps that goes into remodeling and building. Working with a reputable contractor is important for adding these small, historic touches.
New Doesn't Mean No Character
When home buyers and homeowners talk about what they love about older properties, one of the words they almost always use is "character." Truly, older homes have character. In the days before building materials came from factories, it took a team of builders and carpenters to erect a beautiful home. Cabinets were made by hand, not from stock materials. Shelves were built on the spot to fit the needs of the homeowner. Home builders relied on their artistry and creativity to make each home a monument to the people who lived inside.
Modern homes are different. They're built differently, and homeowners budget differently. Still, modern homes can be as beautiful as their older counterparts, with the right attention to detail. With the right craftsman in charge, a new home can be almost indistinguishable from an older home in character and style. One of the many ways that homeowners with new properties add this character is through custom millwork produced by a skilled craftsman.
---
Free Guide!
How to Choose a Professional Home Remodeling Contractor

---
Millwork Options
When many homeowners think of millwork, they think of crown molding. While crown molding is an excellent example of what millwork can do for a home, it is not representative of all millwork. Millwork is any architectural product made in a mill and installed by a knowledgeable builder. Cabinetry, shelving, decorative doorways, banisters, porch railings, outdoor architectural elements, chair rails and picture rails are all examples of millwork as it appears on historic properties. Homeowners who want to add millwork to their existing home, or who wish to build their new home with millwork, have many choices to make.
Wood Type
The weight, flexibility and appearance of millwork depends on the species of the type of wood used. Some woods accept stains better than others, some woods have prominent grains, others have subtle grain and texture. Common options include:
Oak: an affordable option with beautiful wide grain, heavy weight and excellent durability.

Cherry: a reddish hardwood with wood produces a beautiful, fine-grained finish.

Walnut: a dark brown hardwood with heavy, straight grain. Walnut can be costly and is often used for smaller ornamental items.

Birch: a light-colored wood that accepts stain easily; the naked wood has reddish cast and a fine grain that mimics maple.

Fir: a flexible wood that works well with many different stains.
Stain Color
Stain color has a big effect on the interior of the home. Stains range from honey colored to deep brown. Homeowners who like the appearance of the wood without stain may choose to seal their millwork as is, without applying stain.
Details
The level of detail that homeowners choose to include in their millwork has changed over the years. Old world homes often included highly decorated pieces of millwork, with intricate carvings and exquisite details. Newer types of millwork are often less ornate.
What and Where
The final and perhaps most important decision that homeowners must make when trying to install millwork in their home is what install and where? Millwork takes many forms. Homeowners who want to include millwork on their property but who are not sure what type will have to make decisions for themselves.
Fireplace mantel. This fixture is often the focus of the room where the fireplace is located.

Wainscoting. Wainscoting was once used to insulate homes with stone walls, but in modern times, wainscoting is mostly decorative. Wainscoting is usually made up of wooden panels that stretch across the walls on the lower half of the room.

Cabinetry. Cabinetry can be built into the walls, like a hutch in the dining room, or can be installed on the walls, like cabinets in the kitchen.

Bathroom vanity. A custom-made bathroom vanity is an excellent way for homeowners to get exactly the right amount of storage for their room.

Crown moldings. Crown moldings help draw the eye upward in any room, providing a greater sense of space and height.

Custom shelving. Shelving is desirable in spaces like home libraries, home offices and in walk-in closets.

Entertainment center. This non-traditional form of millwork is highly desirable in modern homes.
Increasing Property Value with Millwork
Millwork can increase the value of a home if it's properly installed. Homeowners must work with a contractor to pick the right millwork, at the right level of detail, made from the right type of wood. It's important to remember that some styles of millwork are more suitable for some homes than others. Homeowners who are particularly worried about ensuring that their millwork adds value to their home can work with a designer to ensure that the millwork they choose will look good on their property.
Typically, the most valuable millwork will be in common areas of the home, where the millwork is visible to guests as well as homeowners. Some of the most valuable types of millwork include custom cabinets and built-in shelves. Modern homeowners are always looking for more storage space, and custom millwork provides that storage space beautifully.
Contact Your Contractor In Connecticut
Are you planning to remodel your new home soon? Do you plan to install custom millwork? Tell us about your upcoming project in the comments box below!
At Litchfield builders, our custom millwork rises to the level of old world craftsmanship. We provide value to homeowners with older and newer homes in Connecticut. To find out more about how to remodel your home with millwork, download our free guide: How to Choose a Professional Home Remodeling Contractor, or contact us today to get started with a quote.
About Kevin Ahern
Kevin is the Co-Founder of Litchfield Builders, an award-winning, industry leader with a reputation for managing projects others shy away from. They are known for their high-quality work, customer service, and reliability and though still relatively small in size, Litchfield Builders now competes with some of the areas largest firms in both the residential and commercial arenas.