Subscribe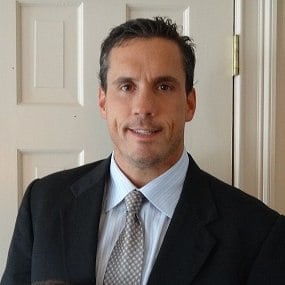 How Custom Millwork Can Enhance Your Home
Millwork is the term for wood products and architectural elements that have been made in a mill. More specifically, millwork is woodwork that is made for use in a home or a building. It can be decorative, functional or both. Millwork includes wooden trim, cabinetry, crown moldings, wainscoting and more.
Custom millwork is desirable in homes because it adds a warm, hand-crafted quality to rooms and spaces. Homeowners who are remodeling their homes and seeking a sophisticated way to personalize their property may use millwork to dress up their interior spaces.
Custom Cabinetry
Whether in a kitchen or bathroom, the timeless beauty of custom cabinetry adds visual interest to any remodeling project. More importantly, custom cabinetry has a practical side that allows homeowners to make the most of the space in their home.
Custom cabinets can be designed to fit the lifestyle of the people who use them, and the space the cabinets will inhabit. By contrast, standard stock cabinets are designed in a one-size-fits all pattern that fails to take into consideration the individual space where the cabinets will be installed, or the individual habits of the people who will use the cabinets.
With custom cabinetry, homeowners who have specialized kitchen items can design their cabinets to hold everything they own, without wasted space. Need an extra large Lazy Susan? Seeking a small cabinet to hold all your many spices? Custom cabinetry can hold all your special kitchen items, and more.
Crown Molding
Crown molding is among the most visible types of millwork. Like the icing in the cake, crown molding gives a finished quality to any room. Homeowners seeking crown molding will have their choice of any style of millwork, from simple to elaborate, subtle to prominent. Crown molding can be left bare or may be painted to match the room where it is installed.
Chair Rails and Picture Rails
Chair rails and picture rails are a throwback to another time, when decoration and functionality were one and the same. Chair rails are a type of molding that appear in dining rooms, studies and living rooms. Typically positioned on the wall approximately 36 inches up from the floor, chair rails were once meant to protect the walls of a home from damage by chairs. Today, chair rails are generally decorative.
Custom millwork enhances architectural spaces and increases property value. Homeowners undertaking a remodeling project in the next several months will want to consider the advantages of custom millwork.
For more information about the installation of millwork in your home, speak with your remodeling contractor. Residents of the New Haven, CT area can contact Litchfield Builders. With over 20 years experience, Litchfield Builders is New Haven's premiere general contractor business, and we install custom millwork in homes just like yours. We take pride in our work and look forward to the opportunity to help your home live up to its full potential.
About Kevin Ahern
Kevin is the Co-Founder of Litchfield Builders, an award-winning, industry leader with a reputation for managing projects others shy away from. They are known for their high-quality work, customer service, and reliability and though still relatively small in size, Litchfield Builders now competes with some of the areas largest firms in both the residential and commercial arenas.