Subscribe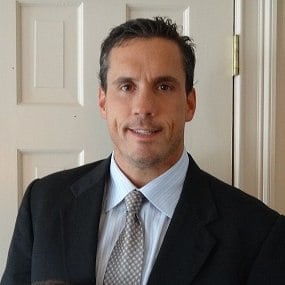 4 Ways Custom Millwork Can Make or Break Your Home
Custom millwork is hand-crafted woodwork used in structures like homes and buildings. Millwork can be found nearly anywhere, including in cabinetry, crown moldings, fireplace mantels, stair railings, bathroom vanities, window sills and in other areas. At one time, custom millwork was a standard feature included in nearly every quality home. Today, millwork is a unique detail that is sought by homeowners with an appreciation for tradition and fine quality materials.
If you're a homeowner, there are many reasons to install custom millwork in your home. Whether you're having a new home built or are renovating an existing property, there are many ways that you can incorporate millwork into your home. Understanding the value of millwork on your property can help you decide whether or not this feature is right for you. At Litchfield Builders, we work with homeowners to help them install quality millwork in their home.
---
Hiring the right home remodeling contractor takes time, but it doesn't have to be hard. Our free guide highlights everything you need to begin your search with confidence.
---
Improve Property Value
One of the many reasons that homeowners decide to install custom millwork in their home is to improve their property value. Simply put, millwork is impressive to home buyers, who are awed by its timelessness, beauty and functionality. All this contributes to millwork's high ROI.
Homeowners who are especially focused on improving the value of their home may customize their millwork specifically for this purpose. There are many factors to take into consideration when deciding which millwork is the most valuable. Level of detail, style and quality of wood are all factors to take into consideration when installing millwork. Working with a contractor who understands millwork and who has experience installing it in other residential properties can help ensure good value and high ROI.
Type and quantity of wood are also factors that influence the value of the millwork installation. Different species of wood and different types of stains can have a big influence on the appearance of the home. Limiting the placement of millwork in the home can help keep the space feeling light and airy. Installing too much wood, or installing wood in a small space, can make the home feel small and cramped. Homeowners must choose wisely where they install millwork.
Blend Into History
No doubt, millwork has historic value. It was common for homes built before the 20th century to include built-in millwork in nearly every room. Homeowners with newly built homes can achieve the look of an old-world home by installing functional, beautifully crafted wooden features. In Connecticut, where many of the homes are historic, this is a way for homeowners with modern homes to fit into historic neighborhoods. Millwork installations can give old world charm to any house.
In addition, older homes can benefit from millwork installations as well. Adding millwork to an older home can help make the older home look more historic and well preserved. This can add to the overall value of the home.
Adds Character
There's a common belief among home buyers that newer homes are devoid of character. Newer, mass produced homes have a way of looking like their neighbors, which can make the home seem lacking in personality. Millwork can easily remedy this problem. Millwork makes a home stand out among other properties in the neighborhood. Millwork in any new home can add character and style.
Details and touches like crown molding, built-in shelving, hand-made cabinetry and carved banister railings all help to add character to any property. The aesthetic appeal of real wood, especially wood that has been crafted by a skilled, experienced contractor, adds a unique feel to a space. Homeowners who would like to add character to their home should talk to their contractor to look at unique examples of millwork before choosing what type of millwork to add to their property. It helps to look at portfolios and examples of different types of wood before making a final decision.
Instant Functionality
Custom crafted millwork enables homeowners to get more use out of their home. Depending on what the homeowner decides to install, millwork can provide more storage space, open up floor space or provide the homeowner with a beautiful hand railing to make their staircases safer. Many homeowners are drawn to custom built furniture and shelving to provide functionality as well as beauty. There are many other types of millwork that can be successfully added to any home. Below are some common examples of the type of millwork that homeowners successfully install in their home.
Wainscotting. Wainscotting is more than just decorative! Wainscotting offers protection for walls in parts of the home like the library or dining room.
Bathroom vanity. A hand-crafted bathroom vanity can be made to meet the storage needs of the homeowner.
Cabinetry.

Wooden cabinetry can be custom built to meet the needs of the homeowner. Different sizes and shapes of wooden cabinetry can be used to house different items for storage.
Entertainment center.

A millwork entertainment center gives a homeowner a place to put their television, DVD player, stereo, speakers, DVDs and other accessories. With all this hidden in the built-in custom cabinet, the entertainment center is one of the most useful pieces of furniture found in most homes.
Custom shelving. Custom-built shelves give homeowners an extra space to store items like books, knickknacks and other decorative and functional items.
Millwork is often more sturdy than other types of furniture, because it is made from natural hardwood. For homeowners who want a place to store their personal items in style, millwork is the perfect product.
Contact Litchfield Builders
Are you thinking about installing custom millwork in your home this summer? What type of millwork do you think will work best in your home? Leave your comments in the box below. Now is the time to have a conversation with your contractor about the type of wood, color and other characteristics that will help you reach your renovation goals.
There are many reasons to install millwork in your home. Because it adds functionality, improves aesthetic value and improves property value, millwork is an excellent investment.
For more information about installing millwork in your home, contact Litchfield Builders, or download our popular publication, How to Choose a Professional Home Remodeling Contractor. We're happy to help you get started with your home improvement project.
About Kevin Ahern
Kevin is the Co-Founder of Litchfield Builders, an award-winning, industry leader with a reputation for managing projects others shy away from. They are known for their high-quality work, customer service, and reliability and though still relatively small in size, Litchfield Builders now competes with some of the areas largest firms in both the residential and commercial arenas.