Subscribe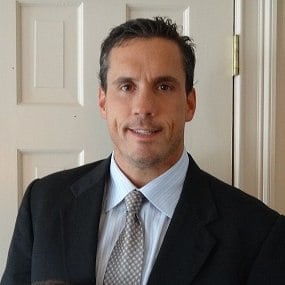 How to Budget Your Kitchen Remodel
Kitchen remodels can be very expensive. Creating a budget and sticking to it can help you control costs while also ensuring that your kitchen remodel meets your needs.
Budgeting is a step by step process that typically involves creating a wishlist, doing research, determining a maximum amount to spend and working with your contractor to contain costs.
Making a budget is typically one of the first steps that homeowners take when they're planning to remodel kitchen. Budgeting typically begins before a contractor is contacted and often ends after a contractor is hired. Planning your budget carefully can help ensure that your kitchen remodel will be a success.
At Litchfield Builders, we help homeowners create and stick to their kitchen remodeling budget, so their kitchen remodel will meet their goals and add value to their home.
Know Your Goals, Create A Wish List
At the outset of the budgeting process, it's important for homeowners to ask the question: what do I want to get out of this remodel?
Usually goals involve broad, sweeping changes. Examples of goals include:
Install updated appliances.

Improve aesthetic appeal.

Make more space for eating.

Make more space for food preparation.
Once you know your goals, you can create a wish list. A wish list is typically divided into two categories: Must Haves and Nice to Haves. Must Haves are those features that your kitchen must have in order to accomplish your kitchen remodeling goals.
Nice to Haves are bonus features that may or may not actually be incorporated into the final remodeling plans.
For example, a homeowner may decide that their kitchen remodeling goals include improved aesthetic appeal and more space for eating. Their Must Haves to support these goals might include: removal of an interior wall, new granite kitchen counters, fresh paint on the walls, new tiled floors and installation of a matching backsplash over the stove and sink.
Nice to Haves in this scenario might include installation of a drink cooler and addition of a task sink. The Nice to Haves do not support the goals, so if the homeowner needs to make cuts to create an affordable budget, the Nice to Haves may be removed.
---
Break down the costs of your Kitchen Remodel and create a budget you can feel confident in with our free Kitchen Remodeling Toolkit.
---
Know How Much You Want to Spend
At this stage, the homeowner must decide what is affordable. If the homeowner has cash on hand to pay for a remodel, this step is fairly straightforward. If the homeowner plans to borrow the money, this may involve contacting lenders, discussing money payments and shopping for the best interest rates.
If part of the budget must be borrowed, the homeowner must ask the question: what am I willing to pay monthly? What can I afford to pay monthly? For how long? Working out answers to these questions may involve having a discussion with a financial manager.
Calculate Your Kitchen Budget Breakdown
Once you know approximately how much you want to spend, then you can start breaking down your budget into its various parts. Most likely, the majority of your money will be used to purchase materials like tile flooring, cabinets, counters and appliances. Labor and installation costs make up the rest of the budget.
In order to find out how much you'll need to spend on labor and installation, you'll need to meet with contractors and collect bids. Meeting with multiple contractors is important for establishing cost expectations and finding the best contractor for your job. Once you know approximately how much good quality contractors cost, you can determine how much will be leftover for purchasing materials.
Before meeting with contractors, you might do a little research about materials and costs. Some contractors have connections that could lead to a discount on materials, so don't finalize what you plan to purchase until after you've chosen a contractor.
You can also save money by shopping around for inexpensive materials. Buying materials on sale, on clearance and through wholesale distributors can help cut costs and spread the money in your budget farther.
Investment Opportunity
When trying to decide how much to spend on your kitchen remodel, it's important to remember that your kitchen remodel is an investment opportunity. Investing in your home now can help you sell your home in five or ten years.
Homeowners love newly remodeled kitchens. If you're thinking about selling your home sometime in the next few years, it's helpful to emphasize features that homebuyers might want. For example:
Space.

Spacious kitchens are very popular among homebuyers who tend to seek extra room for making meals and eating meals with family. Adding space can add value, especially if your current kitchen has no place for a table.

New appliances.

New appliances can improve the value of your home, especially if you choose to install ENERGY STAR efficient appliances that reduce your home's carbon footprint while also lowering utility bills. This is a wise investment if your appliances are old, prone to breakage or are very inefficient.

New cabinets and countertops.

New cabinets and countertops can make your kitchen more attractive while also improving its overall desirability. New cabinets and countertops have the greatest ROI in a typical remodel.
If you're not sure which kitchen features would be best for your home, work with a real estate agent. He or she can make suggestions that will help you improve your home's value so it will sell for the highest profit possible.
Communicate With Your Contractor
Once you've hired a contractor, it's important to talk to your contractor about your budget. Telling your contractor your budget parameters and asking for help finalizing the budget can help ensure that your contractor will be on board with your cost limitations and can help you stick to your plan.
Work With Litchfield Builders to Budget Your Kitchen Remodel
Are you planning to remodel your kitchen? If so, what steps have you taken so far? What's your budget? Leave your comments in the box below! Building a budget starts with creating a set of goals and must-haves. Once this is done, talk to lenders and work with a professional contractor to finalize the budget making process.
At Litchfield Builders, we help homeowners construct a realistic kitchen remodel budget. Once a budget is established, we work hard to help homeowners stay within their budget.
To find out more about kitchen remodeling, contact us today to make an appointment for a free consultation or download our Kitchen Remodel Guide to get started.
About Kevin Ahern
Kevin is the Co-Founder of Litchfield Builders, an award-winning, industry leader with a reputation for managing projects others shy away from. They are known for their high-quality work, customer service, and reliability and though still relatively small in size, Litchfield Builders now competes with some of the areas largest firms in both the residential and commercial arenas.