Subscribe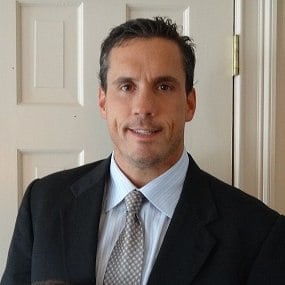 Free Toolkit: Kitchen Remodeling Budget Calculator & Guide
Your kitchen is the heart of your house. In the kitchen, families come together to work, talk, enjoy food and share company. Kitchens may vary in size and functionality, but many modern homeowners share the same goals and desires for their kitchen. Spaciousness, efficiency, attractiveness and comfort are the most important features of modern kitchens. However, developing these features through remodeling can be a challenge.
---
Break down the costs of your Kitchen Remodel and create a budget you can feel confident in with our free Kitchen Remodeling Toolkit
---
Kitchen remodels tend to be more complex than remodels in other parts of the home, because the kitchen utilizes plumbing, ventilation, and specialized lighting to create a more efficient work space. Kitchens are also a hub for many major appliances, and therefore must be designed to accommodate those appliances.
The complexity of a typical kitchen can make planning and budgeting for a proper remodel very challenging. Establishing a budget is one of the first steps of planning an upcoming renovation. Without establishing a realistic budget, many homeowners will run out of money before they're able to complete their project. To calculate expenses for an upcoming kitchen remodel, the homeowner must determine the scope of the project, determine the cost of materials and labor, and account for un-anticipated costs.
What Goes Into A Kitchen Remodel?
Before a budget can be established, homeowners must first know what components of the kitchen must be remodeled. Because so many things go into a this kind of project, it's important to account for all areas. Below are a few of the most popular kitchen remodeling projects.
Appliances
Old kitchen appliances cost money to run and to repair. They're also unlikely to meet today's efficiency standards and are likely contribute to the use of extra water and power in the house. Replacement can help homeowners save money while also reducing the burden on the environment.
Appliances can cost anywhere from hundreds to thousands of dollars, depending on what is being replaced. However, many homeowners choose to replace their appliances when they upgrade their kitchen because upgrading appliances can reduce utility costs.
Countertops
Modern countertops are often made of natural or recycled materials such as stone, wood or recycled glass. A typical homeowner will spend between $2,000 and $4,000 on new countertops, depending on the type of material used. Homeowners on a budget who wish to keep their countertops affordable may also turn to butcher block as a durable and attractive option.
Cabinets
Replacement of cabinets is often important in kitchens where the cabinets have become damaged or are simply dated and unattractive. Cabinets come in a range of colors and can be made from a variety of materials. Custom made cabinets are the dream of many homeowners who wish to improve the efficiency of their kitchen, however, homeowners on a budget can purchase stock cabinets to keep down expenses. Replacing cabinets can cost between $2,000 and $7,000.
Flooring
The right type of flooring can lighten a space, make a home more attractive and can even improve the safety of the kitchen. Non-slip and extra durable surfaces are important for homeowners with children or pets. New flooring in a kitchen may cost between $1,500 and $4,000, depending on the material used. Homeowners hoping to save money can shop for deals and find a type of flooring at a discounted or clearance rate.
Kitchen Bump-Out
For modern homeowners, one of the most frustrating things about older kitchens is often the size. Smaller kitchens were preferred many decades ago, and many of these kitchens survive today.
For homeowners with a frustratingly small kitchen, a kitchen bump-out is an inexpensive way to make room for a small table or a breakfast nook, where members of the family can eat informally together. A typical bump-out can add as much as 36 square feet to a kitchen, and will cost far less than a standard home addition.
The Importance of Budgeting Early
Before you can sign a contract with a contractor, you'll first need to know how much you can afford to pay. When establishing your budget, it's important to account for hidden costs, like the cost of unforeseen problems, installation fees and the prices of different types of materials, should you decide to purchase a different building material part way through the remodeling process. Looking over the prices of materials and appliances, meeting with contractors and accounting for these hidden costs can help you establish a realistic budget for your home upgrade.
Our Kitchen Remodel Toolkit Can Help You
At Litchfield Builders, we know that budgeting for your upcoming remodel is important, and we've seen many homeowners struggle with this very process. That's why we've developed the kitchen remodel toolkit to guide you as you develop your plans. Our toolkit is made up of two parts:
Our Kitchen Remodeling Budget eBook: This eBook will help you select new kitchen features and determine the scope of your project. If you're on a tight budget, our guide will help you understand kitchen remodel costs and financing options, making it easier to stick to your budget. The ultimate goal of the ebook is to take the mystery out of kitchen remodeling, so your new kitchen will make sense for your lifestyle.
Our Kitchen Remodel Calculator: Once you're comfortable with the scope of your project, you'll need to know how much it will cost. Our kitchen remodel calculator will help you break down your budget item by item, so you'll know how much you can expect to pay for each feature of the remodel. Using our kitchen remodel calculator will make it easier to determine the expected cost of your project, which will help you when it's time to get a loan or save money for your upgrades.
This toolkit will provide more visibility and helps you understand better where your money is going during your renovation. With this handy tool, you'll feel more in control of your project, and you'll be able to keep the project on task.
Get Started Today
Are you planning an upcoming kitchen remodel? What are your goals for your renovation? Leave your comments in the box below to share your goals and experiences. As you plan your upcoming project, remember that establishing a budget and determining the scope of your project is the first step of beginning a successful remodel.
Knowing the cost of materials, how to save money on your project, how to secure financing and how to find a contractor can help ensure that your project will be successful. To get started with your upcoming kitchen remodel, get your Kitchen Remodel Toolkit today and create your dream kitchen with a budget you can be confident in.
About Kevin Ahern
Kevin is the Co-Founder of Litchfield Builders, an award-winning, industry leader with a reputation for managing projects others shy away from. They are known for their high-quality work, customer service, and reliability and though still relatively small in size, Litchfield Builders now competes with some of the areas largest firms in both the residential and commercial arenas.