Subscribe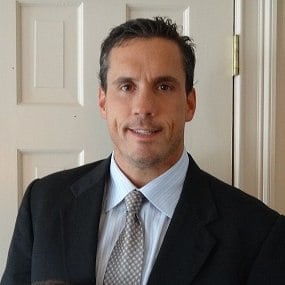 8 Reasons to Invest in A Kitchen Bump-Out in Connecticut
If you've read the Litchfield Builders blog before, you've probably heard about our kitchen bump-outs. A bump-out is an easy way to add extra space to your kitchen. You can do a lot with this extra space too! Unlike other additions that would require your contractor to alter the foundation of your home, a kitchen bump-out can be built on your existing foundation.
So what are the reasons that homeowners choose to invest in bump-outs?
The reasons are varied. The addition of more space makes many things possible. Some homeowners seek more floor space to make it easier to make meals. Other homeowners want space to install more cabinets and other kitchen features. Working with your contractor, you can decide whether a kitchen bump-out is the right change to your home.
Litchfield Builders has performed hundreds of these additions on homes in Connecticut and we know the value of adding a bump-out to your kitchen space.
In this article, we are going to share 8 great reasons for investing in a kitchen bump-out.
Create More Floor Space
Most kitchen bump-outs are about 3 feet wide and 10 to 12 feet long. That may not sound like much, but overall, that's about 30 to 36 square feet. With that much extra space, you can widen the walkways of your kitchen and add more space for people to sit at your counters.
If you enjoy entertaining or have a large family, that extra floor space can make all the difference, making it easier to spend time in your kitchen with the people who you care about, while you make delicious meals.
2. Install More Cabinets
Small kitchens often lack storage space for food, pots, pans, and other kitchen tools. Sometimes all it takes is a little extra space to make room for more cabinets. If storage space is your issue, work with your contractor to choose cabinets that meet your needs.
There are many types of cabinets. Some have pull-out features and unusual shelving configurations inside to make it easier to store special types of products. Your contractor can help you choose the kind of cabinets that will best meet your needs.
3. Design a More Functional Kitchen Layout
You've heard of the kitchen triangle? Kitchen triangles are the most effective way to standardize kitchen layouts to make them functional for the people doing the cooking. No side of the triangle can be less than 4 feet long, and no side should be more than 9 feet long. In some kitchens, there's not enough room to create an effective triangle. Just widening your kitchen a little may give you the space to create a more functional layout overall.
4. Add a Breakfast Nook
Lots of people dream of installing a breakfast nook in their kitchen, and for good reason! Especially for parents of small children, the breakfast nook gives kids a place to hang out in the kitchen without being in the way. A kitchen bump-out adds just enough space to install a cozy nook. If your kitchen is already somewhat spacious, the bump-out may even provide enough space to install a booth. Talk to your contractor to explore the possibilities.
5. Install a Kitchen Island
Kitchen islands need floor space. Installing an island in a kitchen that's just too small can make your kitchen more cramped and difficult to use. If your kitchen is just barely too small for an island, a bump-out might add enough floor space to make this feature possible.
6. Increase Home Value
Homebuyers love beautiful, spacious, well-designed kitchens. Anything you can do to make your kitchen easier to use and more attractive to look at can increase your home's value. If your kitchen is smaller than most people find desirable, a bump-out is one way to make your home more attractive to buyers. When the time comes, a good kitchen remodel can help your home sell faster and for more money.
7. Save Money
Want more space in your kitchen but don't want the great expense of an addition? Bump-outs are relatively affordable compared to the great cost of a larger addition. Unless you really need a lot more room in your kitchen, explore this option with your contractor. Your contractor may be able to help you find a way to make your expansion more affordable while still providing room for all the new features you're hoping to install.
8. Make Room for that Pantry or Larder
Pantries and larders are practical, but they require space. If your kitchen doesn't have room for such a feature, a bump-out may enable you to make room. Tell your contractor that you'd like to install a pantry and see what suggestions your contractor makes. A bump-out may or may not be the best way to achieve your goals. Get a dialogue started to find out.
Contact the Home Remodeling Experts About Your Kitchen Bump-Out
Bump-outs are desirable because they add space at an affordable price, without expanding the kitchen into another room of the house. These small but practical additions make room for storage space, add floor space for convenient food preparation, and may even make enough space to add that breakfast nook you've always wanted!
At Litchfield Builders, we help homeowners in Connecticut transform their kitchens. To find out more about what a kitchen bump-out can do for you, contact us. We'll be happy to provide a quote, discuss your kitchen remodel goals, and make suggestions that will help you meet those goals. Call today to make an appointment, or check out our free guide: How to Choose a Professional Home Remodeling Contractor.
About Kevin Ahern
Kevin is the Co-Founder of Litchfield Builders, an award-winning, industry leader with a reputation for managing projects others shy away from. They are known for their high-quality work, customer service, and reliability and though still relatively small in size, Litchfield Builders now competes with some of the areas largest firms in both the residential and commercial arenas.