Subscribe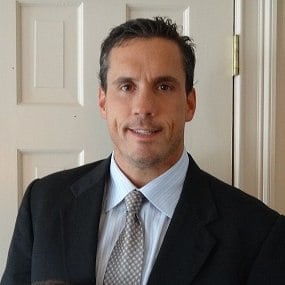 4 Unique Kitchen Bump Out ideas
Kitchen bump outs are small additions that give you just a little more room to create the kitchen you've always wanted. Typical bump-outs are used to increase kitchen storage space, make a breakfast nook possible, or add an extra food prep area. These convenient and affordable additions are the go-to remodel if your kitchen is just barely too small to meet your remodel goals.
Bump outs represent an opportunity to add decorative or functional features that will make your kitchen truly unique. In this article, we'll cover some of the more interesting, unusual or beautiful things that you can do with a kitchen bump-out. These inspirational ideas are will help to get you started.
What Is a Bump Out?
A bump-out is a small addition that adds a little square footage while staying within the existing footprint. The bump-out creates a small overhang, no more than a couple feet, that extends beyond the foundation. Kitchen additions can become expensive when the addition requires a change to the foundation of the home.
Benefits of a bump-out:
Add space. In some kitchens, bump-outs add just enough space to make the kitchen more functional.
Make your kitchen "eat-in." Bump outs make just enough space to install a breakfast nook. Kitchens that were once too small for a table become eat-in.
Add value to your home. Homebuyers like bigger kitchens. Bump outs make kitchens larger, which can add value to the home and make it easier to sell.
Save money. Standard home additions can be costly, but a kitchen bump-out is a more affordable option.
Bump Out Ideas
What can you do with just a few extra feet in the kitchen? You'd be surprised! Kitchen bump outs give you wiggle room for installing unique kitchen features.
1. Wall of Windows
Create a wall of windows that extends into your yard. Your kitchen bump-out can transform a dark kitchen into a light-filled space. If you decide to do this, remember that sunlight produces heat. Work with your contractor to choose quality, insulated windows with low-E coating. Your contractor can make suggestions to ensure maximum light without super-heating your kitchen in the summer.
2. Cozy Gas Fireplace
Install a gas fireplace in your kitchen bump out to create a sense of cozy comfort in your family space. Your contractor can help you choose a wall-insert gas fireplace that will create a focal point for the kitchen without taking up a lot of space. Your gas fireplace will add to the beauty and value of your kitchen, especially during the holidays and colder months of the year.
3. Hutch You've Always Wanted
Unique features like built-in furniture give your home a customized feel. Use your hutch to store valuable china, everyday items, placemats and more. Built-in furniture also adds value to your home and makes your home more attractive to buyers when the time comes to sell.
4. Place for a Pantry
Not a lot of kitchens have a pantry, even though they're the dream of many homeowners. Your bump-out can be just big enough to create a pantry for storage of dry goods, canned foods, dishes and more. Work with your contractor to customize your pantry with cabinets, drawers and shelving space to meet your needs.
Get Started with Your Bump-Out
Are you convinced that a kitchen bump-out is right for you? To get started, look for a contractor with experience installing home additions. Interview multiple contractors and discuss their experience with kitchen remodels and bump-outs. Shop for the right price, but remember that the best contractor may not be the least expensive contractor. Review the contract carefully and ask your contractor about any questions that you might have.
Designing a bump-out takes time. Don't rush the process. Keep pictures of materials and notes with your ideas, and share those ideas with your contractor. It may be that a bump out isn't even necessary to help you achieve your goals. In some cases, your contractor may be able to knock out a wall to open your kitchen space. Or, a more extensive addition may be needed to help you fit in everything you're hoping to install.
Contact a Home Remodel Contractor Today
Kitchen bump outs are a popular addition type for homeowners on a budget. Bump outs allow you to grab just a little extra space in the kitchen without altering the foundation of your home. Are you beginning a home remodel? Will you need extra space?
At Litchfield Builders, we help homeowners like you through the kitchen remodel process. We've performed bump-outs on homes throughout Connecticut, and can help you decide if a bump out is what you need to achieve your remodel goals.
For more information about how to get started with your kitchen remodel, check out our free toolkit, Everything to Include in Your Kitchen Remodel Budget.
About Kevin Ahern
Kevin is the Co-Founder of Litchfield Builders, an award-winning, industry leader with a reputation for managing projects others shy away from. They are known for their high-quality work, customer service, and reliability and though still relatively small in size, Litchfield Builders now competes with some of the areas largest firms in both the residential and commercial arenas.