Subscribe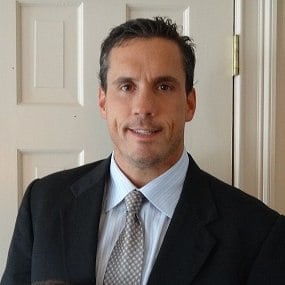 Top 5 Questions to Ask Your New Haven Renovation Contractor
Hiring a general contractor for your remodel can be stressful. Knowing what questions to ask during the hiring process can help you weed out poor contractors and enable you to find the right person for the position. The following 5 questions are some of the most informative and useful inquiries you can make during the selection stage.
What kind of experience do you have with this type of job?
Have your contractor talk about experience that will inform his or her work on your particular job. Ask about the type of problems that he or she anticipates based on these old experiences, and ask your contractor what he or she will do to mitigate these problems.
Your contractor may have pictures or even a portfolio of work to show you. Ask to see photographs and find out how long these jobs took your contractor to complete. The more that your contractor can talk about his or her previous experiences, the more you'll learn about how your contractor will handle your particular remodel.
Who will be working at the job site?
Many contractors work with subcontractors and hired employees to complete residential and commercial jobs. Find out how many people you can anticipate will be at your job site and how much time the general contractor will spend supervising the work being performed.
What's your warranty?
Your contractor should be able to back up his or her workmanship with a warranty or guarantee of satisfaction. Contractors who fail to guarantee quality can leave customers dealing with sub-standard work.
Your contractor will probably offer the warranty in writing. Read the full document. If you have questions about the warranty, ask your contractor, then write down the answers. Keep that information with the contract and other information relating to the job.
Can I have an itemized price estimate?
Your contractor's itemized price estimate should include details like, demolition of the site before construction begins, removal of old fixtures, installation of new fixtures, purchase of materials, labor, disposal and clean up after the job is complete. When reviewing the price estimate, ask your contractor if there are other fees that could apply to your particular job.
What's the timeline?
Your contractor may not know exactly how long your job will take, because things can always change once the work actually begins. However, your contractor should be able to give you a start date, and an anticipated end date for the work.
As you talk about the timeline, ask your contractor how long he or she anticipates the work might take if the project runs into problems. Your contractor can't predict the future, but your contractor's experience with other work should make it possible for your contractor to make an educated guess.
If you're hiring a contractor in New Haven and the surrounding area, Litchfield Builders has over 25 years of experience remodeling homes in Connecticut. For more information or to obtain a quote, contact us today
About Kevin Ahern
Kevin is the Co-Founder of Litchfield Builders, an award-winning, industry leader with a reputation for managing projects others shy away from. They are known for their high-quality work, customer service, and reliability and though still relatively small in size, Litchfield Builders now competes with some of the areas largest firms in both the residential and commercial arenas.