Subscribe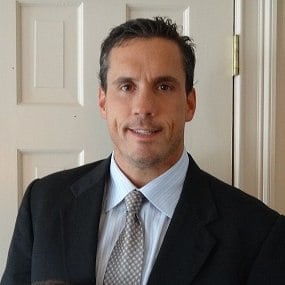 Everything You Should Include in a Kitchen Remodel Budget
A kitchen remodel can transform your home and help achieve the inviting, modern feel you've always wanted. Kitchen remodels have many practical benefits as well, such as offering more convenient storage space, and significantly increasing your home's value if you decide to sell down the road.
However, before you start drafting up your dream kitchen, it's crucial to set a realistic budget for your project. Effectively budgeting for a kitchen remodel can be a difficult task, especially for homeowners who have never undergone a home renovation before. Because a kitchen remodel involves many different components such as appliances, labor, and materials (including flooring, countertops, and cabinets), many people don't know where to start in the budgeting process.


---
Discover all the essential elements to include in your kitchen remodeling budget with our free guide.

---

Importance of Setting a Budget Early
Regardless of if your funds are limited or unlimited, setting your budget is one of the first things you should do when embarking on a kitchen remodel. As mentioned above, a kitchen remodel involves many components. Remodeling a kitchen has more materials included than remodels of a bedroom or living room. High-end appliances, countertops, and flooring costs can accumulate quickly, and installation costs for these items are often costly. Determining your kitchen remodel budget early on can help you prioritize the features you want, and be prepared for any hidden costs associated with the features you choose. Furthermore, it enables you to calculate a more accurate estimate of the time it will take to complete your remodel. Developing a good understanding of these different components and how they will affect the final cost of your remodel is an essential part of this process, and will minimize unexpected setbacks while maximizing chances of success with your remodel.
What Should I Include In My Kitchen Remodel Budget?
The most difficult part of creating an accurate budget for your kitchen remodel is accounting for everything that will affect your budget. Too many homeowners fail to include some hidden costs which throws their plans off track significantly. To help homeowners planning to undergo a kitchen remodel, we've created an eBook that includes everything that you need to include in your kitchen remodel. In this comprehensive guide, you'll learn:
Unknown costs you need to account for
Your payment options & how each will affect your project
The most expensive features & installation costs to watch out for as you plan
Tips on choosing a reputable contractor for your project
Download your free guide today, and start planning for your dream kitchen -- with a budget you know will hold up throughout your entire kitchen remodel project.


About Kevin Ahern
Kevin is the Co-Founder of Litchfield Builders, an award-winning, industry leader with a reputation for managing projects others shy away from. They are known for their high-quality work, customer service, and reliability and though still relatively small in size, Litchfield Builders now competes with some of the areas largest firms in both the residential and commercial arenas.