Subscribe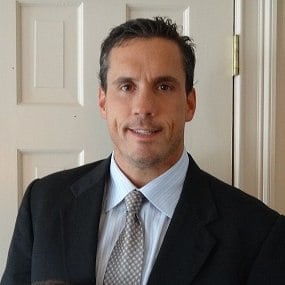 5 Unique and Trending Building Materials Homeowners are Using
The hottest building materials of the year--and of the years in recent past--are those that are designated eco-friendly and sustainable. These building materials are both good for the environment and a good investment. They pay back homeowners by increasing property values and making houses more desirable to buyers.
If you're a homeowner hoping to renovate your property with the latest environmentally-friendly building materials, we suggest the following:
5 Unique and Trending Building Materials
1. Reclaimed Wood
Reclaimed wood is repurposed wood. Reclaimed wood can be taken from any source, like an old home, a piece of furniture, a doorway or an old commercial building. After the nails, staples and glue are removed from the wood, it's often prominently placed in its new location. It's appealing because of its unique character. Each piece of reclaimed wood has scratches, nail holes and gouges from its previous life. This is why reclaimed wood is so often placed in an area of the home that people can see: the used quality of reclaimed wood is its charm.
2. Recycled Glass
Recycled glass makes its appearance most often in kitchens and bathrooms. It's found in homes all over the country, used in countertops, showers, and backsplashes. Recycled glass isn't just chic because of its eco-friendliness: it's also desirable because it's beautiful. It comes in all different colors and can be matched to many different color schemes.
3. Bamboo
Bamboo is fast-growing, requires no fertilizer and makes a strong building material. Bamboo is commonly used as flooring, but can be found all over the house, including countertops, walls and in furniture. In recent years, bamboo has developed a very good reputation for being environmentally friendly, affordable and also attractive. It's highly desirable as a building material, and is making more appearances in homes all over Connecticut and the United States in general.
4. Cork
Cork is made from the bark of a cork tree. It takes only a few years to regrow after harvest. Bark on cork can be harvested many times before the tree dies. These qualities make it a very sustainable, earth-friendly building material. Like bamboo, cork can also be used in a variety of locations around the house, including countertops, floors and walls. It's biodegradable and antibacterial.
5. Cool Roofs
Cool roofs are made from reflective materials that send the sun's rays back up into the sky. The idea behind cool roofs is that they're able to stay cool (and keep the house cool) in the warm summer sun. Cool roofs are less susceptible to damage from UV rays. Sometimes cool roofs are painted a light color to reflect back more of the sun's rays. Other times, cool roofs are made from reflective tiles or shingles. Cool roofs reduce energy usage and help keep indoor spaces more comfortable.
If you're planning to remodel your home in the next few months, now is the time to look into using environmentally friendly building materials. For more guidance, talk to a contractor in your area. If you live in New Haven or the surrounding communities, contact Litchfield Builders today.

About Kevin Ahern
Kevin is the Co-Founder of Litchfield Builders, an award-winning, industry leader with a reputation for managing projects others shy away from. They are known for their high-quality work, customer service, and reliability and though still relatively small in size, Litchfield Builders now competes with some of the areas largest firms in both the residential and commercial arenas.