Subscribe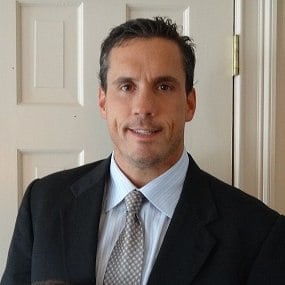 4 Connecticut Home Remodeling Ideas for the Fall
Many home improvements are seasonal. In late winter and early spring, homeowners plan landscaping upgrades, house painting and home additions.
Mid-summer is a time for practical improvements like appliance and fixture replacement, window upgrades, HVAC upgrades, and electrical improvements. In late summer, homeowners start looking to fall and thinking about the toll that the harsh Connecticut winter will take on their home's exterior. They also start planning for the holidays, hoping to invite family and friends to visit at Thanksgiving and Christmas.
Now that fall is almost here, it's time to start planning for those seasonal events. Recently, we've written several articles about home improvement timelines, now is the time to start planning for fall upgrades.
Most home improvements take between one month and three months to execute. For any Connecticut home remodeling projects you're hoping to finish by mid-to-late fall, this is the season to start planning.
Roof and Gutter Replacement
There's nothing more anxiety-producing than a leaky roof in winter. Ice dams, water leaks and icicles hanging from the gutters can all lead to serious property damage and even injuries. Not sure if your roof will last the winter? Look for these signs that your roof is nearing the end of its service life:
Curling, cracked, missing shingles
Active leaks in the attic
Sagging areas
A typical asphalt shingle roof lasts about 25 years. If you're not sure how old your shingled roof is, you can probably find out by checking the permit history on your home. Find out the last time a contractor pulled a permit to replace your roof - this should tell you how old your roof really is.
Once work starts, a standard re-roofing project takes about a day to complete, but most homeowners also replace their gutters at the same time, which may add some extra time to the project. Asphalt shingles are the preferring roofing material in Connecticut because they're affordable, durable and attractive. However, if you're seeking unique materials for your home, talk to your contractor about long-lasting slate shingles and attractive copper gutters.
Deck Upgrade
Years ago, decks were inexpensively made from pressure treated wood. Today, many homeowners are replacing those decks with a wood composite material like Trex. Composite decking is made from wood pulp and resins. Despite being more expensive to install, composite decking is desirable because it requires almost no maintenance and it lasts longer than wood.
Deck installation is a great project if you're planning to sell your home in the coming year. Home buyers who enjoy entertaining and spending time outdoors love this high ROI home improvement.
A typical deck installation takes about a week once construction begins. Not all composite decking material is the same quality. Low-grade composite decking can warp, stain or fade within a few years of installation. Mid- to high-quality decking is much longer lasting and a better investment. Your contractor can help you choose a composite decking material that will stand the test of time.
Siding Replacement
Old siding can present a variety of problems for homeowners, especially in winter. From water leaks to wood rot, cracks, mold and mildew, old siding can lead to serious structural damage as well as cosmetic problems. Many homeowners who want to replace their siding choose good quality vinyl. Some of the benefits of vinyl:
Available in a wide range of colors
Durable and long-lasting
Widely accepted by home buyers
Resistant to rot
No need to paint
Siding replacement takes a few days to complete. Like composite decking material, it's very important to choose a mid- to high-quality vinyl. Objects close to the house must be moved before the installation process begins. Some landscaping could get in the way, but your contractor will consult with you ahead of time to minimize the disruption to your landscaping.
Kitchen Remodel
Kitchen remodels are popular toward the end of summer as people look ahead to their holiday plans. Sometimes the thought of another Thanksgiving in that old kitchen without counter space is just the motivation that homeowners need to move forward with their kitchen upgrade.
Kitchen remodels are complex, multi-faceted projects that involve professionals from all different specialties. From plumbers to electricians, painters to carpenters, kitchen remodels require an entire team of contractors to create a finished product. All in all, kitchen remodels take between 6 to 8 weeks to finish once construction begins.
What happens during a standard kitchen remodel varies from one project to the next, depending on the homeowner's budget and remodeling goals. Typical changes during a kitchen remodel include:
Floor replacement
Countertop replacement
Fixture upgrade
Appliance upgrade
Cabinet refinishing or replacement
One way to streamline the process is to hire a contractor who offers in-house design services. This can be especially helpful if you're getting a late start to your project and would like it finished by the holidays.
Ready to Upgrade Your Home this Fall?
Fall is quickly approaching. Home improvements don't happen instantaneously. Waiting until the last minute can lead to complications, especially if you're on a tight schedule. Start your remodel planning today to ensure your project will be finished sometime this fall.
Seeking inspiration for your upcoming fall improvement project? We've posted pictures of our decks and siding work, kitchen remodels and more. Take a look at our website for Connecticut home remodeling ideas while you plan you upcoming home improvement project.
If you're ready to get started planning your project, call us today to schedule a consultation. If you're still deciding on a contractor, check out our guide; How to Choose a Professional Home Remodeling Contractor below.
About Kevin Ahern
Kevin is the Co-Founder of Litchfield Builders, an award-winning, industry leader with a reputation for managing projects others shy away from. They are known for their high-quality work, customer service, and reliability and though still relatively small in size, Litchfield Builders now competes with some of the areas largest firms in both the residential and commercial arenas.