Subscribe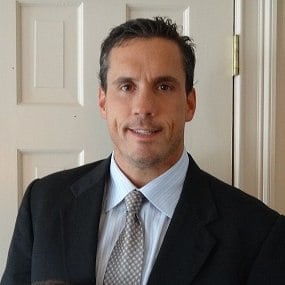 2 Before and After Kitchen Remodel Ideas To Inspire Your Next Remodel
For most homeowners and commercial property owners, their satisfaction with their kitchen comes from their ability to move about efficiently, prepare meals easily, and interact with others without having accidents or difficulty. Unfortunately, too many kitchens were designed without help from a certified kitchen designer. Kitchens that are poorly designed can slow down food preparation while causing accidents and ruined meals.
An effective remodel can help you and people in your household or business to use your kitchen more effectively. In this article, we'll talk about two major kitchen remodel types and how they can help you improve the way you use and experience your kitchen.
Litchfield Builders provides kitchen remodeling services for homeowners, restaurants, businesses, churches and more. Our kitchen remodeling services can bring your old kitchen up to date with the most effective layout, energy-efficient appliances, attractive features and more. Download our free guide, How to Choose a Professional Home Remodeling Contractor.
Remodel Type 1: Change the Flow
The flow of your kitchen refers to the overall structure of the room, including walkways, entrances, and exits. In kitchens with poor flow, people have a hard time maneuvering while preparing meals. Placement of doors, walkways and walls play a big role in the flow of the room. If the room is too small, if doors are badly placed or walkways are too narrow, changes must be made to ensure that the room is useable.
Changing the flow often involves moving doors and windows, removing or relocating walls and often changing the location of fixtures like appliances and cabinets. Problems with flow are common in kitchens that are too small, where it is difficult for more than one person to work at a time.
Pros:
Changing the flow makes the kitchen a more functional space. If you're a homeowner, changing the flow adds value to your property and increases your ability to enjoy your house. Kitchens with good flow are desirable to home buyers as well, so if you're planning to move, this kind of kitchen remodel can boost your property value dramatically.
If you're improving the flow in your commercial kitchen, changes you make should be able to increase the number of people who can work in the kitchen at one time. If you own a restaurant, this could increase the number of customers that you could serve at one time.
Cons:
Moving walls, doors and windows can increase the cost of your remodel dramatically. Work with your contractor to decide whether this is a sensible change for you to make. It may be that your contractor can devise a different way to increase your kitchen's capacity without making such dramatic changes to the space.
Remodel Type 2: Form and Function
Remodels to adjust form and function don't change the size or shape of your kitchen, but they do change the layout. During this type of remodel, your contractor will examine your food prep space and ask: how can this workspace be made more effective? Is there enough room to prepare meals? Is it easy to reach pots and pans while cooking? Is it difficult to put things away while cleaning up? During this type of remodel, your contractor will move appliances and cabinets to make your kitchen more accessible and easier to use.
Pros:
Changing the form and function makes working in your kitchen easier, whether you're in a commercial kitchen or in a home. Changes made during these types of remodels are less dramatic than remodels wherein the wall is removed or the door is relocated. If your kitchen is mostly functional but could be made better through reorganizing, this type of remodel is for you.
In addition, changing form and function is far less costly than changing the flow of the kitchen.
Cons:
If your kitchen is inherently too small, this type of remodel will not fix the underlying problem.
Signs Your Kitchen Needs a Remodel
You'll know when it's time to remodel your kitchen when you start experiencing the problems below.
You're running out of storage space. Lack of storage space can force you to cut back on important food items and food prep tools. It could be that you need a contractor to reconfigure your cabinets, or you may need a contractor to push back walls to make room for storage space.
Food preparation frequently happens in the same small corner of the kitchen. It's helpful to spread out when making big meals. If you don't have room, this could be a sign that your kitchen needs to be re-designed.
You regularly run into other people when working in your kitchen. Running into people while cooking can cause accidents. This is a sign that your kitchen should be reconfigured for better traffic flow.
Food preparation is a pain because it's hard to reach the things you need. If you have a hard time reaching basic tools while cooking, you may need cabinets and food prep spaces to be made easier to reach.
Contact Your Contractor for Your Upcoming Commercial Remodel
If you could make any changes you wanted to your kitchen, what would those changes be? Leave your comments in the box below. Litchfield Builders has been helping homeowners and commercial property owners to remodel their kitchens for decades.
In addition to our many years of experience, we also have CKD (Certified Kitchen Designer) certification from the National Kitchen and Bath Association. We're fully trained to help you create an effective, ergonomic, attractive, functional kitchen layout.
Most homeowners and commercial property owners are not able to redesign their own kitchen without help from an expert. To find out more about remodeling your home, download our free guide, "How to Choose a Professional Home Remodeling Contractor".
About Kevin Ahern
Kevin is the Co-Founder of Litchfield Builders, an award-winning, industry leader with a reputation for managing projects others shy away from. They are known for their high-quality work, customer service, and reliability and though still relatively small in size, Litchfield Builders now competes with some of the areas largest firms in both the residential and commercial arenas.