Subscribe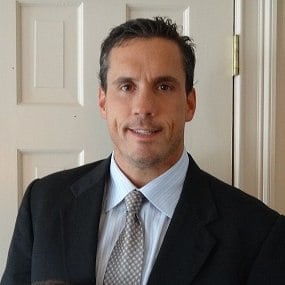 How to Choose a Professional Home Remodeling Contractor
Hiring the right home remodeling contractor takes time, but it doesn't have to be hard. With this free guide, you will be equipped with all of the knowledge you need before inviting a contractor into your home.
From what to look for to what questions to ask, you will be able to begin your search confident and informed.
This guide highlights what questions to ask your prospective contractor, what you should do before hiring, and how to get started.
Table of Contents
Introduction
Most property and homeowners only hire a remodeling contractor every 7 to 10 years, and when they do, many don't know what to look for or where to begin.
Finding the right contractor for your project takes time, but it doesn't have to be hard.
In this guide, we will provide you with all the questions you should be asking when on the hunt for your Home Remodeling Contractor. These questions highlight key information that you need to know and consider when inviting a remodeling contractor into your home. Whether you are upgrading your kitchen or bath, finishing your basement, building an addition, or you simply want to improve the layout and livability of your home, there are certain qualifications that you must always take note of.
These qualifications can be divided into three distinct categories:
Reputation and Business Stability
Experience, Procedures, and Methodology
Service (Before, During, and After Your Project)
In each of these areas, there are several critical questions you must ask a contractor before hiring them. Let's get started.
Remember: Get as many answers as you can in writing! You should always have written proof of your contractor's policies, procedures, and standards. This is the best way to avoid a project experience filled with missed deadlines, hidden charges, and faulty workmanship.
Reputation and Business Stability of the Company
You should only hire contractors who are established and have a proven track record. Remodeling is no small task; it is a large investment where individuals you hire will be entering your private home. For an extended period of time, you will be sharing your private residence, granting access to many of your valuables and belongings. In this situation, you want to ensure that you are hiring someone who you can trust and will respect your home and lifestyle throughout the remodeling process.
You also want to ensure that you are hiring the best company for the job. Pay close attention to experience, expertise, and credibility.
What To Do:
Investigate their state registrations and commercial records, industry affiliations, awards, and certifications.
Look for industry certifications such as:
CGR: Certified Graduate Remodeler
CAPS: Certified Aging In-place Specialist
CGP: Certified Green Professional: Incorporate Green Building Principles and promote healthy, energy-efficient, and resource-efficient building practices.
Home Builders & Remodelers Association of Connecticut, Inc.
Lead Safe Certified by the EPA: Environmental Protection Agency – A requirement showing the contractor is certified in lead-safe work practices and was trained by an EPA accredited provider.
Request references and testimonials.
Review their portfolio.
What To Ask:
Are you registered with the State of Connecticut Department of Consumer Protection Board as a home improvement contractor, and will you provide us with your license?
Will you disclose all legal entities that have been an owner, shareholder, or partner that has been a home improvement contractor? This has been the State of Connecticut requirement for the previous 5 years.
Can you supply a copy of your current insurance certificate?
Are you a Member of Home Builders & Remodelers Association of Connecticut, Inc.?
What industry recognized designations or certifications do you hold?
Are you certified in Lead Safe Work Practices as required by Federal Law as of April 22, 2010?
Can you provide a copy of your business registration for your current company? This is proof of how long they have been in business under this name.
Can you provide me with a reference list with at least 10 customers?
Experience and Methodology
One of the easiest ways to ease any big life change or renovation is to know what to expect. Before hiring a contractor, know their timelines and how they do business. Knowing what needs to be done and when, in conjunction with all the other activities, is key to the success of the project.
Also keep in mind that a reputable and skilled contractor will not issue you a "from the hip" quote over the phone. A worthwhile contractor needs to thoroughly investigate your project and visit the site before providing you with a detailed, realistic estimate and plan of action.
In addition to monetary costs, this plan should include information on building codes and permits. Whenever the basic structure of a house is being altered, these will be required, and a reliable contractor will take this into account when establishing a plan and offering a quote. For these reasons, you must also be wary of a low-bidder. A low price is not always the best value.
What To Do:
Plan ahead: Before working with any contractor, you need to know what you want done and what needs to be done. A contractor can only help you bring this vision to life and offer advice. No one knows what you need better than you do.
What To Ask:
Do you provide a price guarantee?
Will you provide a detailed breakdown of the service to be done?
Who will be responsible for the supervision of my project?
What screening procedures do you use to hire your employees?
Do you have a written policy regarding drugs and alcohol by your crews?
Are all of your subcontractors required to sign a standard operation performance agreement and carry all insurances required by the State of Connecticut?

To instantly unlock the final chapter, complete the form below:
About Kevin Ahern
Kevin is the Co-Founder of Litchfield Builders, an award-winning, industry leader with a reputation for managing projects others shy away from. They are known for their high-quality work, customer service, and reliability and though still relatively small in size, Litchfield Builders now competes with some of the areas largest firms in both the residential and commercial arenas.