Subscribe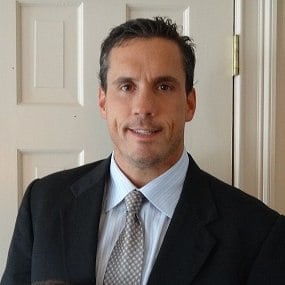 Top Tips for Creating a Functional Commercial Kitchen Design
Functionality is a crucial part of any commercial kitchen design. Enhancing kitchen functionality can improve efficiency, reduce risk of accidents and lower utility bills. Good kitchen design can even lead to better overall customer experience.
There are many components to juggle when designing a commercial kitchen, including work flow, energy efficiency, and local building requirements.
Below, we'll discuss factors to consider when designing your commercial kitchen.
Make a Plan, Assemble a Team
How many customers will your restaurant serve at one time? How many tables? What kind of food will your restaurant serve? Will there be takeout? Create a full menu.
These details will affect the design and layout of your kitchen, including the kind of appliances needed, the number of staff people at work at one time, the flow of work in the kitchen and many other details.
Once you've created a plan, assemble a team of professionals, including an architect and a contractor. Your team will work together to create a commercial kitchen design that works for your business.
Create Efficient Workflow and Clear Work Zones
Workflow is a term that industry professionals use when describing the way people move in a space to achieve their goals. In a restaurant, workflow can refer to the way people stand in a line to pay for takeout, the way restaurant staff move from the kitchen to the dining room, and the way customers move from the dining room to the bathroom.
Efficient work flow is an important part of any ergonomic work design. Good workflow can prevent people from running into one another, while also preventing long lines from disturbing the dining experience. Work with your contractor and architect to ensure good work flow.
In the kitchen itself, create work zones for cleaning, cooking, baking, cutting, frying and other activities. Dividing the kitchen into zones can prevent collision and conflict between employees. Create natural walkways between work zones, where kitchen staff can walk safely without accidents.
---
Thinking about breathing new life into your restaurant? Learn the ins-and-outs of restaurant renovation with our free guide.
---
Install Sufficient Lighting
Lighting is important in restaurant designs. In the dining room, lighting helps create a pleasant eating environment while also enabling customers to see properly when looking for the bathroom.
In the kitchen, good lighting is what enables your kitchen staff to use knives and hot stoves without cutting or burning themselves. Work with your contractor to create a well-lit restaurant environment.
Prevent Slips and Falls
Slips and falls are common, especially in places where moisture is present and floors are slippery. Installing non-slip tiles in the kitchen and bathroom can prevent accidents in high-traffic areas.
Reduce Waste with Energy Efficient Appliances
Installing energy efficient appliances is the environmentally responsible thing to do. It also saves money for you as a business owner.
You'll have to invest more up front because energy efficient appliances are more expensive, but according to US Department of Energy, these appliances provide up to 70% energy savings. When considering which appliances to purchase, look at the ENERGY STAR website.
Ensure Proper Ventilation
Without a good exhaust system, heat from the kitchen can build up and spread to the rest of the restaurant, causing the dining area to become uncomfortably stuffy. Ventilation affects climate control, customer comfort and indoor air quality.
The best way to ensure that your commercial kitchen will have a proper exhaust system is to hire an experienced exhaust engineer. If you're having a hard time finding an exhaust engineer, ask your contractor for a referral.
Work with State or Local Inspectors
Health and building inspectors ensure that your restaurant is safe. It's up to your contractor to make arrangements for inspections. Inspectors will return multiple times throughout the project to ensure that construction proceeds properly.
Work with a contractor who has a good rapport with the health department and building inspectors in your area. If your contractor has a history of problems passing inspection, your project could experience major delays.
Choose a Contractor with Experience
A lot goes into the process of constructing a restaurant, so it's important to select a contractor with commercial kitchen experience. Inexperienced contractors may make expensive errors, while lack of knowledge of building codes and health codes can lead to a variety of problems.
When selecting a contractor:
View the portfolio to see your contractor's experience

constructing restaurants and commercial kitchens.

Ask about their experience working with local building and health department officials.

Get references and call each one.

Get bids from multiple contractors.

Check the contractor's licensure to ensure they have the proper credentials to complete your job.

Call the local building and health inspectors to find out if your contractor has a good professional relationship with them.
Choose a contractor who is able to clearly communicate how they would handle your particular restaurant remodel. Your contractor should make you feel comfortable and answer your questions to your satisfaction.
Contact Litchfield Builders to Get Started
Whether you're starting a commercial kitchen remodel or building a new restaurant from scratch, it's important to find a contractor you can trust.
At Litchfield Builders, we have a reputation in the community for quality construction. We know how to work with local building inspectors, and we're also knowledgeable about health codes that affect restaurant construction.
Are you constructing a restaurant? Where are you in the construction process? Have you selected a contractor? Leave your comments in the box below.
At Litchfield Builders, we help our clients create smart kitchen designs. To learn more about creating a successful restaurant, download our free publication, A Guide To Restaurant Renovation.
About Kevin Ahern
Kevin is the Co-Founder of Litchfield Builders, an award-winning, industry leader with a reputation for managing projects others shy away from. They are known for their high-quality work, customer service, and reliability and though still relatively small in size, Litchfield Builders now competes with some of the areas largest firms in both the residential and commercial arenas.