Subscribe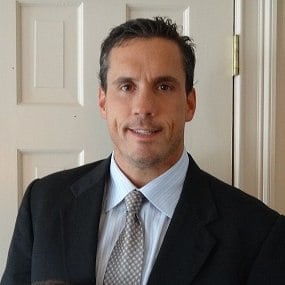 5 Tips for Successfully Renovating Your Restaurant
Renovating your restaurant is an important part of keeping up with the needs of your business and clients. These tips will help you get started with your project.
Establish a Budget
You won't be able to make any changes to your restaurant before you know how much money you can spend. Budgeting for a restaurant renovation is different from budgeting for a residential renovation, because renovations influence profits.
Time spent renovating is time spent not making money. If you don't already have an experienced and knowledgeable accountant helping to balance your books, now is the time to find one. Work with a professional who can help you balance your loss of profits while the renovation is taking place with your increase in profits after the renovation.
Address Critical Issues First
The goal of your renovation should be to improve your restaurant for the convenience of your customers, and address issues of aesthetics later. While it may be tempting to undergo a renovation that improves the look of the dining area, your restaurant may have more critical issues to address.
For example, if your parking lot is difficult to navigate, poorly laid out and overall inconvenient for customers, customers may not come to your establishment. In a case like this, updating your parking lot should take precedence over aesthetic renovations.
Avoid Negative Changes
If your restaurant is an established business with a loyal customer base, making the wrong renovations could alienate your customers. Before you begin renovations, identify areas of strength and weakness in your business. You can do this by conducting online surveys and amassing feedback through social media.
Knowing why your customers choose your restaurant over other establishments will enable you to preserve the parts of your restaurant that are successful, while improving the parts of your restaurant that are deficient.
Go Green
As you plan to renovate your restaurant, ask yourself if there are green improvements you can make your building. Green renovations pay for themselves. Improvements like installing low flow fixtures in the bathrooms, updating the HVAC system and installing new energy efficient appliances can save your establishment money. Making these kinds of updates can also broaden your customer base. As you develop a reputation for being environmentally friendly, you'll attract customers who want to support eco-friendly businesses.
Choose the Right Contractor
Choosing a contractor based on price alone is a mistake. While many contractors try to underbid in order to get work, some of these contractors will sacrifice quality to stay within their limited budgets. Work with a licensed, bonded and insured contractor with a reputation for excellence in your community. This is the only way to ensure that your job will be completed properly.
For more information and help getting started on your restaurant renovation in the New Haven area, contact Litchfield Builders. With 20 years experience in residential and commercial building and renovation, Litchfield Builders delivers exceptional quality to its clients.
About Kevin Ahern
Kevin is the Co-Founder of Litchfield Builders, an award-winning, industry leader with a reputation for managing projects others shy away from. They are known for their high-quality work, customer service, and reliability and though still relatively small in size, Litchfield Builders now competes with some of the areas largest firms in both the residential and commercial arenas.