Subscribe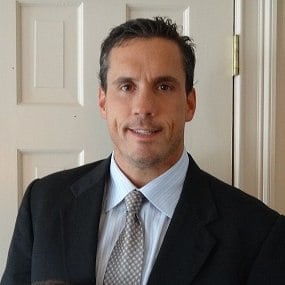 5 Signs You Need A Commercial Kitchen Remodel
A commercial kitchen remodel probably always sounds like a nice-to-have, but over time this type of renovation can easily become a must-have. Recognizing the signs that it's time for a commercial kitchen remodel can help you take care of your business and can even boost profits. Failure to get a commercial kitchen remodel can slow productivity at your business and can even lead to reduced profits over time.
At Litchfield Builders, we work with business owners and managers to help them upgrade their commercial kitchen. For business owners who feel overwhelmed the midst of this big project, we help them devise a project that will meet the needs of the business. Below are five signs that your business could benefit from a commercial kitchen remodel.
---
Thinking about breathing new life into your restaurant? Learn the ins-and-outs of restaraunt renovation with our free guide.
---
1. You've Taken Ownership of a Restaurant and Recognize the Need for Renovations
Sometimes one change can lead to more changes. When a business switches ownership, often the new owner will have goals that change the direction of the business. New business owners also bring a fresh perspective that can enable them to see the need for upgrades, even if the old owners could not see this need for themselves.
In some cases, new ownership may even create the need for upgrades by changing the processes and routines within the business. A change of menu, change of staff, increased business hours and increased demand for a product can all change the business's needs. With these changes, a need for greater efficiency, faster service and greater capacity for production can all necessitate an appliance upgrade and a change of layout inside the kitchen.


2. Your Team Starts to Experience Challenges Due to Inefficiencies In Your Commercial Kitchen
Every business has a production capacity. This capacity is often limited by the number of people who work at the business, the space where the business is located and the tools given to the staff. The space and tools given to the staff can affect productivity in many ways. Inefficiencies can impact morale and slow staff down, thus limiting their ability to do their job properly.
Remodeling your kitchen can take away these challenges, thus helping the staff to work more effectively and quickly. In addition, a remodel that makes the job easier for your staff can improve their morale, which can inspire them to work even faster.
Inefficiency on the job can be difficult to detect. Identifying inefficiencies may involve shadowing and consulting with staff, tracking time spent on each task performed by staff and identifying extra steps in the process. Researching the relative efficiency of your kitchen appliances can also help, especially if the appliances themselves work slowly. Finding faster and more modern appliances can help make life easier for your staff.


3. Remodeling Will Help Improve Energy Efficiency
Energy efficiency is important to modern business owners, therefore modern kitchen tools and appliances are made to be much more efficient than they were in the past. Replacing old kitchen appliances with new appliances can potentially save businesses hundreds of dollars on utilities over the course of a year.
Energy efficiency is also important to consumers who care about the environment and who wish to make environmentally responsible choices in their community. Businesses that use "green" kitchen appliances can attract consumers who prioritize shopping at sustainable businesses. Not only does this make your business better for your community, but it can also increase profits and help your business appeal to a whole new market.


4. Your Business Has Saved Adequate Money To Reinvest
Hopefully, your business saves money to reinvest in itself. As a commercial kitchen, upgrading the facilities is one of the best ways to pour money back into the business and improve profits.
By investing in your kitchen, your business will attract more customers, turn bigger profits and maintain a reputation for producing quality products in your community. Whether your commercial kitchen produces food to be canned, bagged, shipped or fed directly to customers, investing in your commercial kitchen can help you grow your business and make it more successful.


5. Elements of Your Commercial Kitchen Aren't Meeting Codes or Standards
Building codes, commercial kitchen codes and national and state organization standards can change with time. These codes are intended to keep your customers and your staff safe at work. Some of these codes comply with food safety standards, other codes comply with work safety and product safety.
Meeting these codes is important for businesses of all kinds because doing so reduces liability and helps ensure customer satisfaction. As a business owner, you may not be aware of the ways in which codes have changed over the years.
Discuss these codes with a building official, construction contractor, or a representative from the local health department. If you're given a negative report from a local health department, a remodel may be necessary to make compliance easier. Working with a contractor to address the problem can help ensure that your business meets the highest standards.
Contact A Reputable Contractor In Your Area
Do you own a commercial business? If so, have you renovated your business recently? Working with a contractor in your area can help you decide whether or not a commercial kitchen renovation is right for your needs. Your contractor can also make suggestions that can help you improve your business.
At Litchfield Builders, we help business owners of commercial kitchens to upgrade their space. Business owners frequently choose to remodel their commercial kitchen when:
The money has been saved.
The kitchen is inefficient.
The business is newly purchased and in need of a fresh start.
The business is not up to code.
The design of the kitchen is getting in the way of productivity.
If you're a business owner in New Haven CT in need of a commercial kitchen remodel, we encourage you to contact us today at 203-772-2453 for a free consultation and a chance to discuss your plans to remodel. If you're thinking about conducting a renovation and aren't sure whether or not this kind of project is right for you, check out our Connecticut Restaurant Guide.
About Kevin Ahern
Kevin is the Co-Founder of Litchfield Builders, an award-winning, industry leader with a reputation for managing projects others shy away from. They are known for their high-quality work, customer service, and reliability and though still relatively small in size, Litchfield Builders now competes with some of the areas largest firms in both the residential and commercial arenas.