Subscribe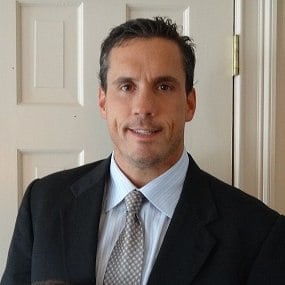 Residential Home Remodels That Have the Highest ROI
Real estate prices have risen significantly in the last five years, but some experts believe that those prices are leveling off. For homeowners hoping to sell, this means that modest home upgrades are more likely to recover their costs than expensive, grand-scale remodels. Homeowners hoping to boost their profits and sell their home fast are turning to upgrades like deck addition, minor kitchen remodel and siding replacement. These relatively small-scale, inexpensive remodels can bring in big dollars when the house hits the market.
If you're a homeowner hoping to sell your home later this year, now is the time to start on home upgrades that make the house easier to sell. In this article, we'll talk about home remodeling ROI and some of the most popular home improvements of 2018. At Litchfield Builders, we help homeowners upgrade their property to bring in buyers.
---
Planning a remodel? With our free checklist, you'll be sure every detail is accounted for before you begin construction.
---
Garage Door Replacement
Approximate cost: $3,500
Approximate ROI: 98%
There are many benefits to garage door replacement. A new garage door can boost curb appeal, improve garage functionality and improve home safety and security. Home buyers love new garage doors because they look great and need little maintenance.
All-weather garage doors are among the most popular types of modern garage doors. These insulated doors keep climate controlled air in the garage while preventing pests from entering. This option is especially beneficial to parents who send their children to the garage to play, and for adults who need a comfortable space for an office or a wood shed.
Manufactured Stone Veneer
Approximate cost: $8,000
ROI: 97%
Manufactured stone veneer makes and excellent home siding product. It's attractive, durable, long-lasting and it's much easier to install than natural stone. For homeowners seeking the look of stone without the expense, stone veneer siding adds a touch of nature to the home's exterior.
Stone veneers come in a variety of different sizes and shapes, including irregular, river rock, linear and rectangular. It's important to pick the right look for your home's stone veneer, so work with your contractor to get the right product for your needs.
Wooden Deck Installation
Approximate cost: $11,000
ROI: 83%
Wooden deck installation is one of the most popular home improvements made by home sellers. Buyers like outdoor space, and they love decks. Wooden decks are a little more affordable than many composite decks, so they're slightly more affordable. When you're picking the type of wood for your deck, look for a rot-resistant variety like redwood or cedar. Have the contractor stain or seal the deck at the end of the project to ensure that your deck will be properly weather-resistant.
Minor Kitchen Remodel
Approximate cost: $21,000
ROI: 81%
During a standard minor kitchen remodel, the contractor will install new floors, countertops and appliances, paint the walls and update the appearance of the cabinets. A minor kitchen remodel can make a major difference in the appearance of the kitchen without expensive changes like cabinet installation or sink installation. Home buyers love new kitchens. A minor kitchen remodel is an excellent feature that can help sell a home quickly in a competitive market.
Siding Replacement
Approximate cost: $16,000
ROI: 77%
It's no accident that four out of the five highest ROI projects boost curb appeal. Home buyers naturally gravitate toward the homes they fall in love with from the outside. Siding replacement is an excellent upgrade to make if your home's exterior siding is outdated, damaged, faded or simply not the most attractive color. Homeowners who have wood siding may consider replacing their wood siding with vinyl, or should at least think about repainting their home.
Vinyl Window Replacement
Approximate cost: $16,000
ROI: 74%
New windows are a popular item among homeowners because they improve energy efficiency, save money and make the home interior more comfortable. Windows are a expensive item, so the best way to boost ROI without breaking the bank is to buy vinyl. Homeowners hoping to make their home more energy efficient and reduce their carbon footprint can do so by paying for features like gas-filled, low-e coating and double or triple panes.
Homeowners hoping to maintain a historic property may wish to pay for wooden windows. Talk to your contractor to find out more about cost differences, wood window maintenance and more.
Universal Bathroom Design
Approximate cost: $16,000
ROI: 71%
A universal bathroom is a bathroom created on the idea that it should be accessible to everyone regardless of age, size, ability and other factors. Universal bathroom design includes features that can help seniors age in place, while also granting access to people in wheel chairs and with other physical challenges. A typical universal bathroom design sports features like non-slip floors, a large space in the middle for wheelchair access, an extra wide door, extra lighting, grab bars and more.
Universal bathroom design is becoming more popular as many baby boomers seek to find ways to age in place. For older homeowners seeking ways to stay in their house well beyond retirement, universal bathroom design can make the house safer and more
Bathroom Remodel
Approximate cost: $19,000
ROI: 70%
A standard bathroom remodel may have some of the same features as a universal bathroom remodel, but standard remodels often include more cosmetic changes. Home buyers love new bathrooms, so it's impressive for them to walk into a space with new counters, tiles, floors, tub and other features. Homeowners often take the bathroom remodel as an opportunity to install low-flow features that reduce the home's water consumption and save money.
Wood Window Replacement
Approximate cost: $19,000
ROI: 70%
Wooden windows have warmth and beauty that just can't be matched by other windows. Homeowners seeking to maintain the beauty of their historic home often do so by installing wooden windows. If you're a homeowner with an older property, work with a contractor who has experience working with historic or older properties. Working with a contractor who knows what he or she is doing can help protect the integrity and beauty of your historic property.
Contact Your Contractor to Get Started
Are you selling your home soon? What home upgrades will you be taking on before you list your home? Leave your comments in the box below. At Litchfield Builders, we help homeowners get their properties ready to sell. We perform exterior siding, interior bathroom remodels, kitchen remodels and more.
If you're thinking about remodeling your home, start by budgeting for your renovation and finding out how much it will cost. Get started on your project. Request your FREE remodeling consultation.
About Kevin Ahern
Kevin is the Co-Founder of Litchfield Builders, an award-winning, industry leader with a reputation for managing projects others shy away from. They are known for their high-quality work, customer service, and reliability and though still relatively small in size, Litchfield Builders now competes with some of the areas largest firms in both the residential and commercial arenas.