Subscribe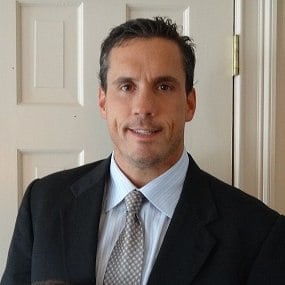 2018 Spring Remodeling Projects You Should Consider
Kitchen remodels can be very expensive. Creating a budget and sticking to it can help you control costs while also ensuring that your kitchen remodel meets your needs.
2018 is here and it's time to get started with your spring remodeling projects! All over the country, homeowners just like you are starting to plan home decor projects for the coming year. They're taking their inspiration from nature, rustic country homes and urban settings dominated by man-made structures.
These clashing concepts meet in kitchens, bathrooms, bedrooms and all over the house. For homeowners hoping to remodel in the new year, we hope these renovation ideas will inspire and inform as you make plans to upgrade your home.
Kitchen Trends and Projects
Inspiration and Ideas:
Homeowners in 2018 are taking their kitchen design inspiration from rural farmhouses and old-time cafes. Neutral colors, stark contrasts, black and white color schemes and smart tile patterns are abundant in this year's kitchens.
Do you love white cabinetry? Oil-rubbed bronze faucets? Cement countertops, copper range hoods and clean, simple designs? Your day has come.
Open shelving is still the rage, but some homeowners are going back to custom-designed cabinetry in the Shaker style to add classic, timeless beauty to their home.
Affordable Projects:
Buy an old church pew and refinish it to create hardwood banquette seating along one wall in your kitchen. Add cushions to make the space more welcome and inviting. When you're done, push a table and some chairs against the bench to make your kitchen a cozy place to eat breakfast in the morning.
Not only is banquette seating beautiful and unique, but handcrafted benches add to the character of the room. You'll wow guests at your next party.
Thinking about starting a major kitchen remodel? Start budgeting today.
---
Planning a remodel? With our free checklist, you'll be sure every detail is accounted for before you begin construction.
---
Bathroom Trends and Projects
Inspiration and Ideas:
Bathrooms are decorated with a unique mixture of zen-inspired decor and industrial reclaimed objects in 2018. The neutral color palette from the kitchen extends to the bathroom where black, white and natural, earthy shades dominate the scene.
In this room, basin sinks made from stone, back splashes made from subway tile, and metal frame shower doors all come together to create an edgy, post-modern beauty.
Affordable Projects:
Update your bathroom fixtures with low-flow, contemporary-style faucets. New faucets save money through water-saving technology and give your bathroom a whole new look for not very much money.
If you've got leftover cash to spare, shop around for an old dresser or end table that can be refinished and converted into a new vanity. Distressed, vintage furniture can add style to the room without a huge investment. Buy a basin sink to set on top of the vanity for a look that is both vintage and beautifully modern.
Need a contractor to help with some of this work? Start planning with an expert.
Bedroom Trends and Projects
Inspiration and Ideas:
Minimal and modern meets vintage and traditional in the bedroom. Color schemes are simple, straightforward and heavily skewed toward neutrals. White on white, black on black and natural earthy tones dominate in 2018.
Pendant lighting, luxurious bedding and custom mill work help add a touch of charm, subtle but intense, to each elegantly designed suite.
Affordable Projects:
Headboards make the bed the center of attention in modern bedrooms. Make your headboard from something memorable. Wooden window frames, antique doors, gaudy picture frames and corrugated steel all create focus and add ambiance to the space. While you're making your new headboard, shop around for a rustic, old piece of furniture that you'd love to refinish and make new.
Patio Trends and Projects
Inspiration and Ideas:
Patios in 2018 are focused on convenience, party hosting and comfort. Attending backyard get togethers this year, you'll see a lot of outdoor bars, wine refrigerators and furniture so comfortable it belongs in a living room.
If you're thinking about remodeling or redoing your outdoor spaces, focus on the elegant and luxurious. In contrast, popular patio decor largely consists of hand-tended flowers and container vegetables.
Combining nature and nurture together into one space is a great way to make your patio the perfect place to spend time.
Affordable Projects:
Make your patio a more private space. Set up an inexpensive lattice screen, then set potted vining plants around the screen to cover the lattice in attractive, lush greenery. Not only is greenery pleasant to look at, but it also provides shade on your porch or patio.
If you've got leftover money, buy some outdoor pillows for your patio furniture, to make lounging around outdoors a more relaxing and enjoyable experience.
Tools, Ideas and Resources
If you're a DIYer who wants to redo your living space and make it more modern, there are a variety of sources that you can turn to for inspiration and ideas.
If you're a passionate DIYer, the best thing you can do is spend time tinkering with fun projects, scouring the Internet and spending time at thrift stores to buy reclaimed objects.
The more time you spend getting creative, the happier you'll be with the outcome, so get to it!
Work With Litchfield Builders to Budget Your 2018 Spring Remodeling Project
Are you remodeling your home in 2018? What are your plans? Where do you find inspiration? Leave your comments in the box below! If you're seeking ways to make your home more modern and attractive in the coming year, work with recycled materials, focus on neutral colors and incorporate a mixture of industrial and natural elements.
At Litchfield Builders, we help homeowners make the most of their home and their living space. If you're thinking about renovating your home in 2018, now is the time to get started. Contact us today to find out how much it will cost and how to get started.
For more information about remodeling in 2018, download our Free Home Remodeling checklist to get started.
About Kevin Ahern
Kevin is the Co-Founder of Litchfield Builders, an award-winning, industry leader with a reputation for managing projects others shy away from. They are known for their high-quality work, customer service, and reliability and though still relatively small in size, Litchfield Builders now competes with some of the areas largest firms in both the residential and commercial arenas.