Subscribe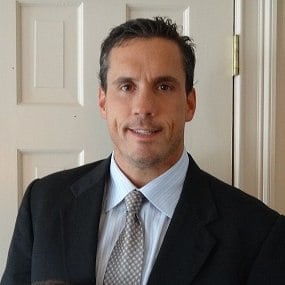 How Much Will Your CT Home Remodel Cost?
A typical home remodel will improve the value of your home, make your home more attractive to guests and improve your overall quality of life. Making upgrades can ensure that your home is a desirable place to spend time. Unfortunately, remodels can be expensive.
Having all the facts and being able to anticipate the final price tag can help you decide whether or not a renovation is right for you at this time. Understanding the factors that influence costs can also help you stick to a budget and avoid expensive pitfalls, which can make a renovation more affordable. At Litchfield Builders, we help our customers understand remodel costs.
---
The key to a great home remodeling project is proper planning. Our free checklist will guide you through the 3 main planning phases.
---
Factors That Affect The Price Of A Home Remodel
There are many factors that can affect the price of a typical home remodel. Being aware of and controlling for these factors can help you stick to a budget.
Customization
Customized millwork and cabinetry fits the home and the needs of the homeowner perfectly. Custom-designed cabinets also tend to be the most space efficient. However, customizations require contractors to create a design, take measurements, buy materials and build offsite. This process is very time consuming, which is why it can cost up to $1,200 per linear foot for custom cabinetry.
Special Materials
High-end materials like exotic woods and stone are natural resources that come at a cost. For example, slab-stone countertops can cost between $25 and $100 per square foot. Many homeowners who seek special materials do so because they like the look and durability of these materials.
Load Bearing Wall Removal
Removal of load bearing and exterior walls can be expensive. Special care must be taken to ensure the integrity of the property. For this reason, homeowners must hire engineers to ensure that the process is done correctly and safely, which can raise the final price tag significantly.
Moving Plumbing Fixtures
Relocating a toilet, sink or a bathtub requires plumbers to cut into the wall and move plumbing from one spot to another. This process can be time consuming and labor-intensive, increasing the final bill by quite a bit. For example, moving a toilet can cost as much as $600. Moving several items in a bathroom or kitchen in one project can add up quickly.
High End Appliance Installation
High end appliances tend to be strange sizes and have special hookup requirements, which can increase the cost of installation. This is especially true if the new appliances require cabinets to be removed and reconfigured.
Size and Scope
The bigger and more all-encompassing a project is, the more expensive it will be. For example, remodels that involve plumbing, painting, flooring, countertops, cabinets and other features of the room will typically be far more expensive than a remodel that involves only replacement of floors and painting of the walls.
Average CT Home Addition Cost
The average price to build an addition in Connecticut is around $40,000, with the range falling anywhere from $31,000 to $63,000. There are many factors that can influence the cost of this type of remodel, including:
Service area. Building in remote locations can be more expensive than in urban locations because of a lack of contractor competition, travel time to reach the site and related factors.
Second story addition. A second story addition is far more costly than a more simple remodel such as a bump-out.
In-law apartment. In-law apartments can be costly because they are all-encompassing, requiring plumbing, duct work and other expensive features.
Square feet. The larger the addition, the more expensive it will be. Materials and labor go up dramatically with large additions.
Saving On An Addition
Saving on an addition requires the homeowner to work closely with the contractor to control costs. Homeowners who shop around for materials, limit the size and scope of the addition and meet with several contractors to get the most competitive bid are more likely to save money on the cost of their addition.
Average CT Kitchen Remodel Cost
In Connecticut, the average kitchen remodel costs around $22,000, with a typical range falling anywhere from $15,000 to $33,000. Factors that influence the price of a kitchen remodel include:
Expensive appliances. High-end appliances can increase the final bill of a kitchen remodel by thousands of dollars. Appliances of unusual sizes can be particularly expensive because they require customization of cabinets.
Moving and adding plumbing. Moving a sink or installing a second sink can cost quite a bit in additional labor and materials.
Expensive materials. Stone countertops and exotic wood for cabinets are simply more expensive. Using these materials can increase the price of an addition by thousands of dollars.
Saving On a Kitchen Remodel
There are many ways to save money on a kitchen remodel.
Shop around for deals on appliances.
Use stone look-alike countertop materials.
Purchase stock cabinets instead of customized cabinetry.
Keep appliances and fixtures in their original location.
Many homeowners save on their kitchen remodel by installing their own countertops or tiling.
Average CT Bathroom Remodel Cost
In Connecticut, the average amount that homeowners spend to remodel a bathroom is $7,000, with the average range falling between $5,000 and $11,000. Factors that can raise the cost of a bathroom remodel include:
Moving plumbing fixtures. Moving a toilet or sink to another part of the bathroom requires a lot of labor, which is costly.
Adding expensive fixtures. Bidets and jetted bathtubs can be expensive to buy and to install.
Technology. Bluetooth technology, heated flooring and bathroom speaker systems are becoming more common than ever. These features can raise the price of a bathroom remodel significantly.
Saving On A Bathroom Remodel
Many homeowners save money on their bathroom remodels by doing their own tile installation or by prioritizing the most important features and eliminating extra features in the bathroom remodel.
Average CT Exterior Renovation Cost
The average cost to paint a home in Connecticut is $4,000, while the average cost to replace siding in Connecticut is about $9,000. Factors that can influence the cost include:
Landscaping. Some types of landscaping around the home can make accessing the siding challenging.
Type of siding. The price to repair, replace or paint siding can vary depending on the type of materials that are being changed, installed or removed.
Deck or patio. A deck or patio makes accessing the siding difficult and can slow down a project, costing time and labor.
Saving On Exterior Remodel
Homeowners who wish to save on their exterior remodel can do so by prioritizing features that are most important to them and by choosing inexpensive materials. Working closely with the contractor and communicating budget concerns to the contractor can help ensure that the project does not go over budget.
Work With Your Contractor To Determine CT Home Remodel Cost
Are you taking on a home improvement project soon? How much do you anticipate your CT home remodel will cost? What are your main budget concerns? Leave your comments in the box below!
Ultimately, working with your contractor can help you save on your home improvement projects and accomplish your goals in an affordable way. At Litchfield Builders, we help homeowners understand the cost of their home improvement project and develop realistic expectations for their home upgrades. To make an appointment for a free consultation, contact us today. For more information about home upgrade planning and costs, check out our Three Phases to Planning a Home Remodel.
About Kevin Ahern
Kevin is the Co-Founder of Litchfield Builders, an award-winning, industry leader with a reputation for managing projects others shy away from. They are known for their high-quality work, customer service, and reliability and though still relatively small in size, Litchfield Builders now competes with some of the areas largest firms in both the residential and commercial arenas.