Subscribe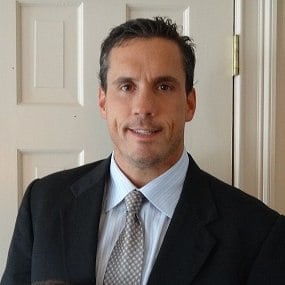 5 Unique Bathroom Remodeling Trends
One of the most fun rooms in the house to remodel is the bathroom. With so many options and interesting trends, bathroom renovations can be a transformative experience that turns your tiny water closet into a place of beauty and luxury. If you're thinking about remodeling your bathroom this spring, these 5 unique bathroom trends are worth considering as you develop your plans.
Pedestal Bathtubs
Pedestal bathtubs are the modern equivalent of claw foot bathtubs. They're sleek in design, unique in appearance and they're freestanding, which means that they can be tucked up in a corner and take up less space in your bathroom.
In very small bathrooms, mini pedestal bathtubs are the perfect solution for a homeowner who would like to have a bathtub without knocking down a wall. Plus, because of their similarity to clawfoot bathtubs, pedestal bathtubs convey a sense of luxury and old-world style.
Vertical Storage Space
Traditional storage space in bathrooms is horizontal. It takes the form of a cabinet beneath the sink, or a shelf hung on the wall. Vertical storage space--meaning tall, narrow cabinets that fit in tight corners--is being used more and more in modern bathrooms. Vertical storage space is another space efficient solution for small bathrooms, but it can be used in large bathrooms as well.
Open Shelving
You've probably heard about the open shelving craze, which is immensely popular in kitchens at the moment. What some homeowners find out the hard way is that open shelving can be a hassle, because grease can splatter on dishes if they're not behind a door. This is not the case in a bathroom. In fact, open shelving is perfect for storing large items that are best grabbed easily, like towels and toilet paper rolls. Even better, open shelving is that it gives you a place to store little decorative items, like sea shells and candles.
White Tile, Black Grout
You've probably noticed that grout has a way of getting dirty over time. The solution to this problem couldn't be more obvious: just use black grout. Combined with hexagonal white tiles, your black grout will serve as decoration as much as a functional feature of your floor. If you're not keen on black but still like the idea of using dark grout against light colored tiles, nearly any medium or dark colored grout will do.
Curbless

Showers and Sinks

Curbless showers and sinks are sleek, minimalist in appearance and easy to clean. As a bonus, curbless showers are easier to step in and out of, so if you're planning on living in your house through your retirement, your curbless shower can help you age in place.

For more ideas and inspiration as you plan your upcoming bathroom remodel, contact Litchfield Builders. We're happy to be a sounding board as you formulate your plans.
About Kevin Ahern
Kevin is the Co-Founder of Litchfield Builders, an award-winning, industry leader with a reputation for managing projects others shy away from. They are known for their high-quality work, customer service, and reliability and though still relatively small in size, Litchfield Builders now competes with some of the areas largest firms in both the residential and commercial arenas.