Subscribe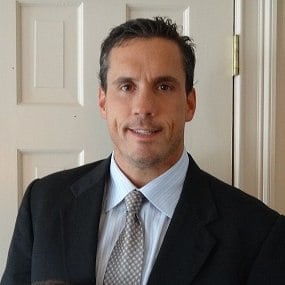 Top 10 Kitchen Remodeling Design Trends
Of all the rooms in the house, the kitchen is one of the most popular rooms to remodel. Kitchen upgrades are a good investment for homeowners hoping to sell, because home buyers are often willing to spend more on homes that have beautiful kitchens. In addition, remodeling the kitchen is a great way to make the room more functional and beautiful.
At Litchfield Builders, we understand all the reasons that people want to remodel their kitchen, and we're always up to date on the latest kitchen remodel trends that interest homeowners. We help homeowners who want to renovate their kitchens to decide what type of remodel is right for their home. The top 10 kitchen remodeling design trends in this article are the best features to install if you're thinking about selling your home soon or if you're trying to get the best value for your money.
---
Break down the costs of your Kitchen Remodel and create a budget you can feel confident in with our free Kitchen Remodeling Toolkit.
---
LED Lights
The kitchen is a room where people work and spend time with loved ones. Adjustable, varied lighting is an important feature in a kitchen. LED lights can be used to create a homey, happy ambiance, and can also be used to light up hard to see places. Other benefits of LED lights include:
Colors. LED lights come in a variety of colors to keep the lighting in the kitchen warm or cool as needed.
Flexibility. LED lights are flexible and can be installed in areas under cabinets, for task lighting, or even inside cabinets for display lighting.
Low Temperature. LED lights are cool, so they can be kept on without burning cabinets or walls.
Energy efficient. LED lights use little energy and help save homeowners money over traditional incandescent lighting.
Quartz Countertops
Quartz countertops are the newest craze in residential countertops. Quartz countertops are an engineered stone, made from crushed quartz and resins. This countertop material has many advantages over natural countertops, because they require less upkeep than natural granite, but have the timeless appeal of real stone. Quartz comes in a variety of colors and is exceptionally durable, which makes it an excellent investment.
Open Layouts
Open floor plans are becoming more popular every day. To achieve an open floor plan in the kitchen, many homeowners need only knock down one non-load bearing wall. Open kitchen layouts help homeowners achieve more living space and more flexible space in their existing home. When making an open layout, work with a licensed, experienced contractor to ensure that the wall being knocked down is non-load bearing and can be safely removed.
Induction Cooking
Induction cooking ovens are popular to include in kitchen remodels. These stovetops cook through magnetic induction instead of through thermal induction like traditional stoves. These stovetops are highly efficient. Induction stovetops also heat up the kitchen significantly less because the stove itself is less hot. Induction burners also eliminate the need for a large range hood, which opens up more possibilities for creative design in the kitchen.
Ceiling Treatments
Ceiling treatments like coffers are a top trend because they add a touch of visual interest and elegance to a standard kitchen. At Litchfield Builders, we produce custom millwork like coffers, crown molding and other visually stunning ceiling treatments. To find out more, take a look at our custom millwork portfolio.
Kitchen Storage Walls
In the interest of saving space, kitchen storage walls are growing in popularity. A storage wall is a wall with built-in shelving compartments for pantry items like cans, jars and other cooking goods. Storage walls are also beautiful and add a touch of sophistication to the kitchen's interior.
Kitchen Bump-Out
A kitchen bump-out is another way that homeowners can add more space to their kitchen. By adding square footage to the room, bump-outs allow homeowners to make installations that might not otherwise be possible. Bump-outs can make it possible to add new appliances, a new island, eat-in furniture and other convenient features. Bump-outs also improve property values, because home buyers like big kitchens. A bump-out is a good option for homeowners with tiny, confining kitchens.
Easily Accessible Appliances
As aging in place becomes more popular, homeowners are remodeling their kitchen with the future in mind. Accessible appliances enable senior homeowners with disabilities and chronic conditions to use their kitchen with ease. Some of the most popular appliances that seniors install in their kitchen include:
Base cabinet drawers.
Drawer microwaves.
Movable countertops.
These fixtures and features make it easier to cook and can improve the value of the home when it's time to resell.
Eye-Catching Backsplash
These days, the backsplash does a lot more than protect the wall. Many homeowners use the backsplash to add color and beauty to the room. Some possible designs that homeowners might try include:
Unusual materials. Recycled glass, brass and tin are all different materials that add unique texture and visual interest to the room.
Strange shapes. Who said that the backsplash tiles needed to be square? Many homeowners like to pick different geometric shapes when designing their backsplash.
Beautiful color In a muted kitchen decorated primarily in neutrals, the backsplash becomes a canvas that the homeowner can use to add vibrant color to the room.
Two-Toned Kitchens
Many homeowners like to add visual interest to their kitchens by juxtaposing different colors, textures and designs. Mixing materials like wood and steel, marble and copper or granite and brass are excellent ways to mix materials in the kitchen. Another way that homeowners create a two-toned look is by mixing two contrasting colors, such as black and white or gray and cream. This mixture of colors becomes a theme that can help the homeowner make decisions for designing the room.
Contact Litchfield Builders for Kitchen Remodeling Design
If you're a homeowner looking for new ways to decorate and update your kitchen, leave comments about your kitchen remodeling needs in the comments box below!
Whether you're trying to add more light to the room, are seeking an outstanding backsplash or simply want to make your kitchen more user-friendly, a kitchen remodeling design is an excellent investment that can boost your property value. To make an appointment for a consultation, contact Litchfield Builders today. If you're interested in learning more about your upcoming kitchen remodel, check out our kitchen remodeling toolkit that includes everything you need to budget for your remodeling project.
About Kevin Ahern
Kevin is the Co-Founder of Litchfield Builders, an award-winning, industry leader with a reputation for managing projects others shy away from. They are known for their high-quality work, customer service, and reliability and though still relatively small in size, Litchfield Builders now competes with some of the areas largest firms in both the residential and commercial arenas.