Subscribe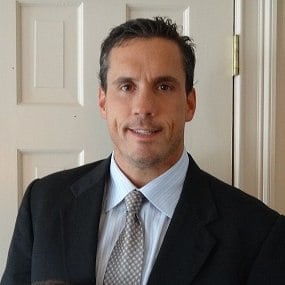 Aging in Place Home Remodeling Guide
Now more than ever, seniors are opting to grow old in their own home rather than live in an assisted living facility.
Today, this relatively new concept is known as "Aging in Place". Essentially, aging in place refers to a senior's ability to continue to live in their home safely and comfortably. For many seniors, aging in place is important for morale and overall comfort.
With some special accommodations around the house, aging in place can be a safe, comfortable and enjoyable experience. Making changes to the house that improves accessibility, reduces the chances of accidents and improves safety can help some seniors stay at home without worry of accidents.
Why Age In Place?
Aging in place is important to many seniors. Staying in their home allows them to maintain the independence they've had throughout their adult life, save money, and remain in a comfortable and familiar environment.
However, along with these benefits come several concerns regarding safety and difficulties performing day-to-day home maintenance. Falls are the leading cause of injury in people 65 and over, but many of these injuries can be prevented by equipping your home with the necessary accommodations to ease the transition into old age.
Start Preparing Your Home Now
If you or a loved one is aging, now is the time to start thinking about aging in place accommodations. Making these changes sooner rather than later can help make the transition in older age a smooth one.
However, with all of the recommended home remodels for aging in place out there, it can be tough to decide which are right for your own needs. In addition, there are many minor adaptations many homeowners fail to consider - but implementing these in your home can be a life-saving decision and significantly improve quality of life.
To help you or a loved one age in place independently and with confidence, we've created our "Aging in Place Home Remodeling Guide" a free resource highlighting everything you need to prepare your home for years to come.
With this guide, you'll learn the advantages and disadvantages with aging in place, as well as a room-by-room remodeling guide, so you can see which would be most useful to your unique lifestyle.
Download your free guide today, and start preparing your home to make aging in place realistic possibility for you.
About Kevin Ahern
Kevin is the Co-Founder of Litchfield Builders, an award-winning, industry leader with a reputation for managing projects others shy away from. They are known for their high-quality work, customer service, and reliability and though still relatively small in size, Litchfield Builders now competes with some of the areas largest firms in both the residential and commercial arenas.