Subscribe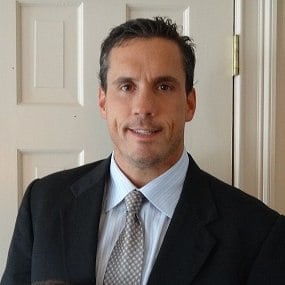 Benefits of an Open Concept Floorplan
Open concept floorplans are highly popular with homeowners and home remodelers. If you're renovating your home in the near future, choosing an open floor plan could help you improve your home and get the most value for your money. As you try to decide which type of floor plan is right for you, consider the following benefits of open floor plans.
Good for Resale
Open floor plans are the preferred style right now. Those home buyers don't get an open floor plan when they buy often end up paying extra for an open floor plan when they remodel. Renovating your home and creating an open floor plan at the time of renovation can help you market your home to proactive home buyers.
This is especially true if your home has a small, enclosed kitchen. Many older kitchens are enclosed by three or four walls, while modern homeowners like the opposite. Tearing down the walls of the kitchen gives the room more space and makes it possible to spend time with other people in the next room while preparing food.
Entertaining
Entertaining large groups of guests becomes easier with an open floor plan. Without walls to limit the size of the room, guests at your home will be able to stand together in the public areas of your home without being confined or cramped by wall space. This can make it easier for your guests to enjoy themselves and can also help the space in your home feel less claustrophobic.
Flexibility
Choosing an open floor plan in your home enables you to define the rooms of your house by the arrangement of the furniture rather than with the presence of fixed walls. This flexibility makes it possible to grow or shrink your living room or dining room on an as-needed basis.
Placement of a few large plants and a moveable screen can make your living area seem smaller and more intimate, while removal of the plants and screen can make your living room seem larger and more spacious. Should you decide later that you want to divide your living room into two rooms to make space for a play area or a home office, this will be easier to do without walls in the way.
At Litchfield Builders, we specialize in home renovations and have helped many homeowners design their own open floor plans. If you're thinking about remodeling your home and would like to learn more about open floor plans, contact us today. We'll be happy to give you a quote and discuss the particulars of your upcoming remodel. We can also help you decide whether or not an open floor plan is right for your home.
About Kevin Ahern
Kevin is the Co-Founder of Litchfield Builders, an award-winning, industry leader with a reputation for managing projects others shy away from. They are known for their high-quality work, customer service, and reliability and though still relatively small in size, Litchfield Builders now competes with some of the areas largest firms in both the residential and commercial arenas.