Subscribe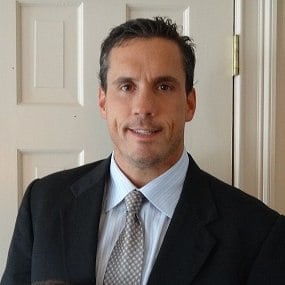 Small Bathroom Remodel: 10 Tips to Guide Your Remodeling Project
Bathroom remodeling can be a complicated process, especially in small bathrooms. From the selection of materials to placement of fixtures, every choice the homeowner makes can affect the feeling of spaciousness in the bathroom. Knowing which materials to select, which layout will be most successful, and other factors can help homeowners have a more satisfying experience when it comes time to conduct a small bathroom remodel.
Litchfield Builders helps homeowners across New Haven and the surrounding area. With over 20 years of experience in the business, we help homeowners decide the best way to proceed with their bathroom remodel. Throughout the remodel process, we provide input and give homeowners feedback about how their bathroom remodel is progressing. We work with homeowners to ensure that their bathroom remodel makes their small bathroom feel as spacious and roomy as possible.
---
The key to a great home remodeling project is proper planning. Our free checklist will guide you through the 3 main planning phases.
---
Explore Different Vanity Options
Vanities come in a variety of different styles to meet the needs of homeowners. When trying to decide which vanity is best, we recommend homeowners consider the shape and size of their bathroom as well as their own personal preferences. While a traditional vanity is rectangular and positioned on legs, there are many types of vanities that work better in small bathrooms. Some popular vanity options include:
Floating vanity. Floating vanities are mounted to the wall and require no legs to support themselves. Floating vanities are a smart choice for homeowners with disabilities, because they tend to be wheelchair-friendly.
Round vanity. Round vanities can be eye catching. Also, without any sharp corners to run into, round vanities can be safer in small bathrooms where bumping corners is easy to do.
Corner sink. A corner sink is usually triangular. These vanities make good use of corner space and are popular options in small bathrooms with no space to spare.
Trough sink. Trough sinks are extra long, making them a good option in small bathrooms where multiple people will use the room at one time.
High Shelving
High shelving helps draw the eye upward, making the lower half of the bathroom feel more spacious and roomy. This makes smaller bathrooms feel bigger. High shelving also leaves more room for additional storage space in the bathroom, which can be important in homes with little or no storage space. In homes without a linen closet to store items, this helps ensure that everything has its place in the bathroom.
Extended Mirror
Mirrors can play tricks on the eye, making spaces seem brighter and bigger than they really are. This can be especially helpful in a small bathroom. Extending the mirror just beyond the sink makes the space feel bigger. If the mirror is attached to a medicine cabinet, this also means that there will be more space for storing bottles, medicines, and small objects like nail clippers. This can be especially helpful in bathrooms where the vanity is very small and drawer space is limited.
Pair Busy and Simple Patterns
Patterns give small bathrooms visual interest and can distract from the size of the space. Homeowners who can't decide between different types of patterns may find it useful to pair busy and simple patterns. Pairing busy floors with simply patterned walls, or just adding a pattern to one wall of the bathroom and leaving the other walls a solid color is a good way to ensure that the patterns you like get to be included in the room.
Long Sink
Small sinks are popular in bathrooms because they seem practical. What many homeowners don't realize is that long sinks can actually improve the overall functionality of the space. Long sinks are often accompanied by longer countertops, leaving more storage space on top of and below the vanity. Long sinks also tend to be more versatile and can be good for hand-washing clothes and other common tasks.
Built-In Storage
Shower caddies can break or rust over time, while storing shampoo bottles along the edge of the sink makes the bathroom look small and messy. Building niches into the wall of the shower can help keep the shower looking uncluttered and tidy while also giving the bathroom a sleek and modern feel.
Continue Floor Tile Into The Shower
Continuing floor tile into the shower makes the bathroom space feel unified, which can contribute to an overall feeling of spaciousness. Of course, this only works for free-standing showers, rather than shower-bath combos. Free-standing showers are more popular in recent years, especially in homes where aging in place is important. Curbless, free-standing showers are easier to get into and out of, and can reduce chances of slip and fall incidents in the bathroom.
Improved Lighting
Providing a variety of lighting conditions in the bathroom can help make small spaces safer for people with poor vision. As a bonus, a well-lit bathroom can also feel less cramped. The best way to improve lighting in a bathroom is to install recessed lights over the shower and/or bathtub. These spaces tend to be naturally dark and can benefit from the installation of additional lights.
Custom-Made Storage
Custom-designed wall storage can help homeowners fit the most stuff in their small bathrooms in the most sensible way possible. Many homeowners elect to install a combination of closed and open shelving. Some homeowners even install pull-out drawers for their linens and bathroom supplies.
Install Towel Racks On the Bathroom or Shower Door
Conveniently placed towel racks on the bathroom or shower door gives homeowners more areas for towel storage without sacrificing wall space. This helps ensure that there is enough room for cabinets and other storage options. This feature is especially helpful in bathrooms where space is limited.
Start Planning Your CT Bathroom Remodel
Are you planning a small bathroom remodel? What kind of features are you planning to install? Leave your comments in the box below! Because bathrooms are naturally tight spaces, many homeowners struggle to find the best layout and choose the best materials for their remodels. Opening up space, improving the lighting, and installing custom storage can help homeowners get the most for their money.
At Litchfield Builders, we help homeowners make their small bathrooms feel bigger and more spacious. We also help homeowners organize clutter in their small bathrooms by installing custom storage and shelving. We offer free estimates to homeowners just starting on their project. To make an appointment, contact us today. You can also find out more about planning your upcoming bathroom remodel by downloading our free home remodeling checklist.
About Kevin Ahern
Kevin is the Co-Founder of Litchfield Builders, an award-winning, industry leader with a reputation for managing projects others shy away from. They are known for their high-quality work, customer service, and reliability and though still relatively small in size, Litchfield Builders now competes with some of the areas largest firms in both the residential and commercial arenas.