Subscribe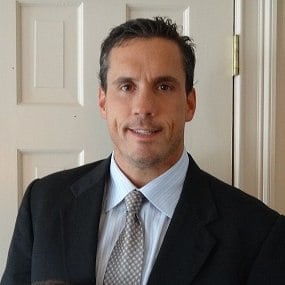 What Every Homeowner Should Know About Remodeling Timelines
So you finally decided to remodel your kitchen. The money is set aside. You spent weeks looking at at pictures in magazines and selecting materials from catalogs. Along with members of your family, you've planned and planned. You have a vision and you're excited to get started. How long until your remodel is finished?
There's not one answer to this question. Home remodeling involves many moving parts. Materials must be ordered, and the best contractors are usually busy.
Once you know what goes into a remodel, from the planning to the demolition and building process, you'll be in a better position to gauge how long it will take. And of course, your contractor will give you a timeline. Here's what you can expect when working with a reputable contractor on a standard home improvement project.
How Long Do Home Improvement Projects Take?
Your remodel starts when you make an appointment with a contractor for an initial consultation. Most professionals, unless very busy, can come to your home within a week to see your property and discuss your project.
In that first meeting, you'll be able to discuss your vision and ideas for your project. Your contractor will ask questions like, "what's the goal of this improvement? what's your budget? what problem are you trying to solve by making this change?"
This initial meeting will give your contractor the information they need to make drawings or create a proposal for the upcoming construction. It will take a few days for your contractor to create a proposal, and if you're pleased with what you see, you can sign a contract and secure a place in the contractor's queue.
The best contractors have about 30 days of work lined up at any given point in the calendar. They won't be able to begin work until they've completed projects for the other clients who came before you.
This wait will give you time to make some decisions about materials and fixtures. Once you've chosen the materials for your project, your contractor will place an order to ensure they will have everything they need on the day the project begins.
So, once it gets started, how long does a project take? Every job is different. Below we've listed the average length of time it takes to complete some of the most common home improvement projects.
Addition: 3 months
Kitchen remodel: 6-8 weeks
Bathroom remodel: 3-4 weeks
Deck: 1 week
Some projects are slowed down by problems that arise during the construction. Changes to the scope of the project, unseen damage that is uncovered during the demolition and delays in delivery of the materials can all lengthen the time it takes to complete a home improvement project.
Is There Any Way to Speed Up the Process?
The best contractors are worth waiting for, so try not to prioritize speed over quality. If it's important to get your home improvement project finished by a certain date, here's what you can do to keep construction moving.
Make a Budget
Budget uncertainty can cause delays. Make your budget before finalizing your plans with your contractor. This way, your contractor will have all the information they need to keep your construction project advancing. If your budget changes at any point during your project, talk to your contractor as soon as possible to resolve issues quickly.
Know What You Want
A sudden change of scope can slow down a project in a big way. Know what you want in advance of getting started to prevent delays. Some things you can do to plan properly include:
Write down the goals.
Make a list of "must haves" versus "nice to haves".
Communicate with every member of your household, and get their input.
Explore remodeling catalogs to identify materials and fixtures you would like to see in your home.
Make a remodeling scrapbook to share with your contractor.
Get Started Early
If you're on a tight timeline, get started as early as possible. If you're building a big addition, get started at least 4 to 6 months before the work should be finished. Tell your contractor in advance that you have a deadline. Your contractor will be able to tell you whether your deadline is realistic or not.
Get the Contractor Information They Request
Your project will require you to do some shopping. Your contractor will tell you what to look for or what to pick out before the project gets started. They may also refer you to a materials supplier where you can pick out the best products for your needs.
Let your contractor know if you need an appointment with the supplier or if you would like your contractor to help you with the shopping process. Just make sure you meet the deadlines set by your contractor, so that you'll have all the necessary materials by the time the project gets going.
Remodeling Your Home? Get Started Today
The best things in life take time. If your contractor has a long list of clients waiting for services, this means they're in high demand. It's a sign of quality. Rest assured your home addition or upcoming remodel will be worth the wait.
You can keep the process moving by doing your homework, making a solid plan and budget, and communicating with your contractor throughout the remodeling process.
Litchfield Builders has been helping homeowners remodel their homes for decades. To help with this process, we've created a series of free guides for Connecticut homeowners. Want to know more about hiring an in-demand contractor? Download our publication, How to Choose a Home Remodeling Contractor.
About Kevin Ahern
Kevin is the Co-Founder of Litchfield Builders, an award-winning, industry leader with a reputation for managing projects others shy away from. They are known for their high-quality work, customer service, and reliability and though still relatively small in size, Litchfield Builders now competes with some of the areas largest firms in both the residential and commercial arenas.