Subscribe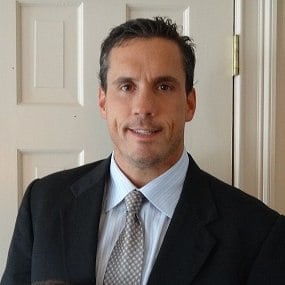 Renovation vs Remodel: What is The Difference and Which is Right For You?
Many people use the terms "renovation" and "remodel" interchangeably as if they were the same type of project. However, there are subtle differences between these two terms.
Renovations and remodels are separate projects, with different goals and end results. Knowing the definition of each term can be useful during the home improvement process when it's time to connect with contractors.
For over 25 years, Litchfield Builders has been helping homeowners through the home improvement process. Whether you're taking on a remodel or a renovation, having experienced, capable builders can lead you through the planning and implementation of your project.
In this article, we are going to discuss the difference between a remodel and a renovation, as well as which one is right for your upcoming project.
What Is a Remodel?
A remodel is a project that changes the form, appearance, or functionality of a space. Remodels generally make interior spaces look and function like new.
A good example is a typical kitchen remodel. With a fresh coat of paint, new flooring, countertop replacement, and installation of new appliances, the kitchen changes dramatically. It looks like new and functions differently as well.
The new appliances use less energy and function better than old appliances. Cosmetic changes modernize the kitchen and make the space a more appealing place to spend time. The replacement of the countertops and flooring improves the value of the home.
What Is a Renovation?
Compared to a remodel, a renovation is more equivalent to a restoration or repair. Whereas a remodel improves the appearance of a space, a renovation restores an old system to like-new functionality.
A good example would be re-plumbing a home to replace old galvanized pipes or a gut-renovation that restores old floors and walls to a like-new appearance. Renovations are generally utilitarian in nature, addressing maintenance problems with basic systems like walls, ceiling, floors, the roof, or the electrical system.
Which One is Right for You?
Renovations and remodels are not the same, and homeowners choose to take on these home improvement projects at different times. Below we've listed a few typical scenarios when homeowners might pick one type of home improvement project versus another:
1. A newly purchased home hasn't been lived in for a long time. Some pipes in the house froze and burst over the winter, and now a portion of the house has water damage.
For a home encountering these problems, a renovation is appropriate. If this scenario describes your situation, work with your contractor to develop a plan to remove the water damage, replace floors, walls and pipes, and make the home move-in ready.
2.The guest bathroom of the home is perfectly functional, but the fixtures are old fashioned and the room itself is too dark.
An old bathroom that works well but lacks in beauty needs a remodel. Replacement of old countertops, a fresh coat of paint, new light fixtures, and new flooring can make an old, dark bathroom more attractive.
Generally speaking, homeowners choose to perform renovations first, as renovations restore homes to proper functionality. Remodels come second. Remodels modernize spaces, make spaces more pleasant, and make homes more attractive to buyers.
Process for a Renovation Versus a Remodel
Whether you're remodeling your home or renovating, the process is similar either way:
Set Goals
What do you hope to accomplish? Make a list of basic goals. Work with members of your household to determine which goals are most important. Divide your list of goals into "must-haves" and "nice-to-haves."
Knowing your goals will make it easier as you begin looking for the right contractor to help complete the job.
Vet Contractors
Once you know which changes need to be made, start meeting with contractors to discuss your upcoming project. Ask each contractor questions such as:
Have you made improvements like this before?
How long will this kind of project take?
Can you tell me about the step-by-step process for this project?
When can you get started?
Having these conversations will help you find a contractor who makes you feel comfortable and who has expertise in the type of remodeling or renovation you're planning to take on.
Establish a Budget
Once you've met with contractors, they'll give you quotes to complete your project. This will help you decide how much you're likely to spend on your project. If you need to finance a part of the renovation, getting quotes from contractors will help you determine how much you'll need to borrow to make your project a success.
Hire a Professional
Signing a contract and hiring a contractor is the final step before the project can begin. Here's some of the information you'll find in the contract:
Names and contact information of the parties involved
Location where the work will be performed
Scope of the project
Payment schedule and total cost
Itemized list of materials and costs
Timeline (start and end date)
Read the contract thoroughly before signing, and work with your contractor to settle the terms. Ask questions about the parts that you don't understand.
Ready to get started?
Whether you're remodeling or renovating, it's important to hire an experienced, reputable contractor. Litchfield Builders is known throughout Connecticut for performing quality work and property improvements. We help homeowners, business owners, and property owners with construction projects that can raise the value of their property and improve the overall functionality.
Contact us today for a consultation about your upcoming home improvement. For more information about renovation vs remodel and for more information about hiring a contractor, download our free E-Book, How to Choose a Professional Home Remodeling Contractor.
About Kevin Ahern
Kevin is the Co-Founder of Litchfield Builders, an award-winning, industry leader with a reputation for managing projects others shy away from. They are known for their high-quality work, customer service, and reliability and though still relatively small in size, Litchfield Builders now competes with some of the areas largest firms in both the residential and commercial arenas.