Subscribe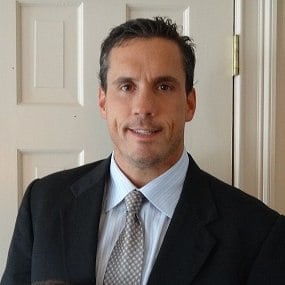 3 Cost-Effective Exterior Home Renovations
Exterior home renovations are important because they improve curb appeal and increase the value of your home. Over time, landscaping, home siding, and garages can start to look dated and old. Making home improvements, remodeling and making home repairs can attract buyers when trying to sell a property.
If you're trying to boost your home's value while controlling costs, there are several exterior home renovations that can drive up the value of your home without breaking the bank. At Litchfield Builders, we help Connecticut homeowners maintain their homes and improve their property value. We perform a variety of cost-effective home improvements that deliver a high return on investment.
To find out more about how to make smart home improvements, download our publication, How to Choose a Professional Home Remodeling Contractor. If you're interested in cost-effective exterior renovations, read about them down below.
Exterior Siding
Approximate ROI: 80%
Old exterior siding can be problematic for many reasons. Wood siding needs to be repainted every five years, or the paint will begin to deteriorate. Paint that's not well maintained will impact the appearance of the rest of the house. Wood on the side of the house can also start to rot or mold, which can lead to deterioration and devaluation of the home.
Many homeowners choose to replace their wood exterior siding with vinyl or another product that does not need to be repainted regularly. Vinyl is the best-selling exterior siding because it's long-lasting, inexpensive, easy to install, lightweight and easy to repair. New vinyl siding can improve your home's value while also improving curb appeal.
What Other Sidings Are Available?
Vinyl is not the only type of siding available to homeowners. You can pick the kind of siding that's right for you. Some other options include:
Fiber cement siding.

Fiber cement siding is made from cement and wood pulp. It can be shaped into wood and can be made to resemble wood planks.

Aluminum

. This is a long-lasting, environmentally-friendly siding option that has been used for decades.

Cedar shake siding

. This type of siding is biodegradable and made from natural material. It also has a distinct appearance, which makes it stylish and beautiful.
Keep in mind that many other types of siding are more expensive than vinyl, so any upgrades that you choose to install can raise the price. Work with your contractor to ensure that your home will be properly protected while also ensuring your selection fits in your budget.
Garage Door Upgrade
Approximate ROI: 91%
Styles have changed a lot over the years, so an older door can date the garage and make it look poorly maintained. A typical garage door costs less than a thousand dollars, but can significantly improve the appearance of the garage.
Which Style?
Today, modern garage doors come in many styles. One of the most popular styles is the carriage door. Carriage-style doors are designed to look like the type of door that you would find on a stable house or barn from long ago. Carriage-style doors often come with windows and distinctive black hardware, giving an authentic appearance to the door.
For a homeowner not interested in a traditional or old-fashioned style garage door, a modern door may be more appropriate. For example, a door with an aluminum frame and many windows made of foggy glass maybe more fitting of a contemporary home.
Painting
Approximate ROI: 50-55%
As already mentioned, homes that have wood siding need to be painted regularly. Most homes need to be painted every five years or the paint itself will start to fade or peel. If the home isn't painted well the first time, it may even need to be re-painted in just three or four years.
This is why many homeowners choose to have their home painted by a professional. A good contractor will know how to prepare the siding to be painted, how to choose the right paint, and how to apply the paint so that it will not bubble or peel prematurely.
Which Color?
Before painting your home, we recommend painting samples on a piece of cardboard or plywood, and holding those samples up to the structure of your home. Looking at samples before making your home's final color selection will help ensure that the color you choose will be right for your home.
Not sure which color is best? If you're thinking about selling your home sometime soon, neutral colors are usually the most appealing to buyers. Look at homes in your neighborhood for guidance as well. Avoid painting your home a color that will stand out as odd or different from your neighbors, as sometimes this can devalue your home.
Contact Your Connecticut Contractor
Are you selling your home soon and hoping to increase your home's value? Or are you looking for a way to improve your home's curb appeal? Leave your comments in the box below. At Litchfield Builders, we've been helping homeowners improve the appearance and value of their home for more than twenty years. As an award-winning contractor in the New Haven area, we can help you improve the value of your home with a cost-effective, high ROI home improvement.
For more information about how you can get started on your upcoming remodel, contact us today. We provide free consultations to homeowners seeking a bid. We can also answer your questions and help you through the home improvement process. For more information, call us today. Or, download our free guide, How to Choose a Professional Home Remodeling Contractor.
About Kevin Ahern
Kevin is the Co-Founder of Litchfield Builders, an award-winning, industry leader with a reputation for managing projects others shy away from. They are known for their high-quality work, customer service, and reliability and though still relatively small in size, Litchfield Builders now competes with some of the areas largest firms in both the residential and commercial arenas.