Subscribe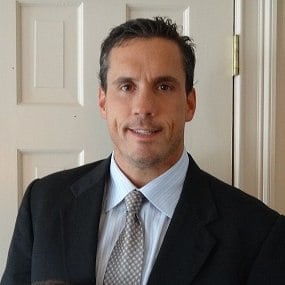 Improve Your Home's Curb Appeal With These 7 Tips
If you're trying to sell your house, you're probably looking for home improvement projects that can increase your property's value as well as its appeal to potential buyers. You may also be considering professional residential remodeling or construction. While an interior home remodeling project is a good idea, improving your home's curb appeal is equally important.
Many home buyers do "drive-bys" before they actually attend an open house or go inside with a realtor. If your house lacks curb appeal, you could be repelling potential buyers before they even step through your front door!
---
The key to a great home remodeling project is proper planning. Our free checklist will guide you through the 3 main planning phases.
---
How To Add Curb Appeal To Your Yard
Curb appeal is all about first impressions, whether you're trying to impress prospective buyers or put a smile on your own face whenever you pull up to your house.
The 7 tips outlined below will help you improve the curb appeal of your property.
Replace Siding
Upgrading your siding gives your house an instant facelift, making it look fresh, clean and well cared for. This is especially important if the siding on your home is a dated color, or if it is cracked or falling apart. Visible deferred maintenance is a huge red flag to potential home buyers.
New Roof
Knowing how expensive a new roof can be, rotting or curled shingles will send most smart buyers running in the other direction. A new roof is expensive, but you can quickly recover that money by increasing the price of the house when the project is done. If you're replacing your siding at the same time, remember to coordinate the colors to match.
Door Replacement
Front doors have a way of getting scratched, kicked, and beaten up over time. All this harsh treatment can cause them to crack and deteriorate. You may not even notice it anymore, but home buyers will. Replace your front door. Choose a front door that matches the personality of your house. Regal or simple, traditional or modern--your front door should tell buyers of the home that lies within. You may even want to consider an option with custom millwork or glass details.
Porch Upgrade
A good porch in Connecticut is a rarity, but it speaks of lazy afternoons and happy conversations with friends. Buyers look at a well constructed porch and think romantically of what could be. Take a long look at your own porch. Does it need to be repainted? Repaired? Or perhaps redone entirely? Don't forget to furnish it with a porch swing or an Adirondack chair when the upgrade is complete.
Updated Landscaping
Overgrown foundation plantings can block light from entering your house and detract from your architectural details. If you've inherited a mature landscape with your house, start by giving the leggy shrubs a haircut, removing dead or diseased plants, and splitting clumps of perennials and transplanting them to border beds.
Create A Focal Point
Whether it's a traditional lawn with blooming borders, a streamlined contemporary garden, or a formal garden with strong architectural lines, every outdoor space needs a focal point that tells the eye where to look first. This element can be almost anything—specimen tree, sculpture, patterned hardscape, a perfect bench, fountain, you name it—as long as it's bold enough to set the tone for the rest of the design. "One loud exclamation point, like one anchoring tree, helps make sense of everything," says Risa Edelstein, president of the Ecological Landscaping Association.
Make A Walkway
A walkway can have have practical as well as aesthetic applications. A walkway will prevent visitors from trampling the lawn, and can be very important if your front door is not visible from the street. Paving the walkway with flagstones will make it look sophisticated, and lining it with flowers will add a touch of elegance.
After you've tackled the "curb appeal" portion of your home improvement project, then you can move on to a more extensive home remodeling project inside. If you're ready to start planning, download our Free Home Remodeling Checklist and avoid any unwanted surprises during your remodel.
About Kevin Ahern
Kevin is the Co-Founder of Litchfield Builders, an award-winning, industry leader with a reputation for managing projects others shy away from. They are known for their high-quality work, customer service, and reliability and though still relatively small in size, Litchfield Builders now competes with some of the areas largest firms in both the residential and commercial arenas.