Subscribe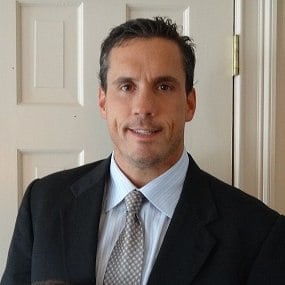 8 Affordable Connecticut Home Remodeling Projects With A High ROI
If you're a homeowner seeking for the next big project that will boost your property values, look no further. These 8 remodeling projects will increase your Connecticut home's value and improve the quality of life in your home overall. If you're thinking about selling your home in the next few years, these projects all have a high return on investment at an affordable price tag.
---
Hiring the right home remodeling contractor takes time, but it doesn't have to be hard. Our free guide highlights everything you need to begin your search with confidence.
---
Interior Home Projects That Will Boost ROI
These interior home renovations boost your home's value and can make living in your home a better experience overall. If you're thinking about taking on any of these home improvement projects this summer, seek a consultation with an experienced and certified professional.
Kitchen Remodel
A kitchen remodel can be as simple as changing the flooring and replacing the countertops, or can be as complicated as expanding the room's square footage. Adding eat-in space can make your home appealing to more buyers if you're thinking about selling your home in a few years, while installing all new appliances can make life easier for you and potential future owners. Whatever you choose to do for your kitchen remodel, a typical return on investment runs around 120%!
Bathroom Remodel or Addition
Bathrooms are one of the most private rooms in the house, which means that you can never have too many fully functional, luxurious bathrooms on the premises. Replacing fixtures and flooring can make an old bathroom look brand new, while a bathroom addition can make life more comfortable for you, members of your household, and all your future guests. Even better: you can expect to recover as much as 182% of your costs at the time of sale.
Attic or Basement Finishing
Attic or basement finishing projects can give you the extra space you need to work from home, store more things or expand your family. You can even use your newly finished space to share your home with a parent or in law. Adding finished space will allow you to recover up to 72% of the costs at the time of sale.
Green Improvements
Green improvements can save you money in the short term while also improving your property values in the long term. Adding low-flow fixtures for the bathroom, upgrading your appliances to ENERGY STAR certified products, installing solar panels and replacing your windows are all ways that you can reduce your home's carbon footprint while also boosting your property values.
Exterior Home Projects That Will Boost ROI
The home exterior projects that show the highest ROI tend to be those that either boost curb appeal or enhance your ability to entertain guests. These affordable exterior remodeling projects focus on making your home a more beautiful space to live or entertain.
Deck Addition
What homeowner doesn't want that perfect space to grill food and spend time outdoors with friends? Adding a deck to your home is like installing the perfect excuse to spend time with friends and loved ones when the weather is warm and bright. Even better: deck additions are surprisingly affordable.
Costing as little as $8 per square foot for a pressure treated wood deck, the return on this type of project is much higher than one would think—as much as 80%. With a return like that, everyone comes out a winner.
Adding outdoor space for entertaining can make your home the best party spot on your block. When choosing a design for your deck addition, consider interesting custom features like a curved perimeter, multiple levels and comfortable benches. By adding a deck to your home, you can plan to recoup as much as 131% on your investment.
Front Door Replacement
Your front door is the first thing visitors focus on when they come to your house. The condition of your front door can have a huge impact on your home's curb appeal and resale value. Best of all, many front doors can easily be bought and installed for under $1,000.
If you're asking yourself what the return on investment is for something like a front door, the long term return is around 98%. For the biggest bang for your buck, be sure to purchase a solid core steel front door, because they cost the least of the high end doors and also require the least maintenance over time.
Landscaping
Installing good landscaping makes a huge difference in a home's curb appeal and can even have an impact on your ability to entertain outdoors. Installing quality landscaping comes at a relatively small cost, but it's important to do the landscaping right in order to get the highest return.
For example, avoid choosing water-loving exotic plants. Native flowers and shrubs require the least amount of work from the homeowner and also require less extra watering. Not only is this less work for you, but it's an attractive feature for potential home buyers. Plan to get a 28% ROI from new landscaping, and as an added bonus, you're likely to sell your house more quickly.
Garage Door Replacement
New garage doors may not sound a like a hot item, but they are. When picking out a new garage door for your home, look for the type of features that new home buyers like to see. Carriage-style garage doors, with beautiful little windows and faux hinges, have just the right sophistication to add ROI and keep home buyers interested. Typical costs for a garage door replacement run between $700 and $1400, with and 80% ROI.
If you're thinking about taking on any of these home improvement projects, seek a consultation with an experienced and certified professional. Download our free guide How To Choose A Professional Home Remodeling Contractor to learn everything you need to know before inviting a contractor into your home.
About Kevin Ahern
Kevin is the Co-Founder of Litchfield Builders, an award-winning, industry leader with a reputation for managing projects others shy away from. They are known for their high-quality work, customer service, and reliability and though still relatively small in size, Litchfield Builders now competes with some of the areas largest firms in both the residential and commercial arenas.