Subscribe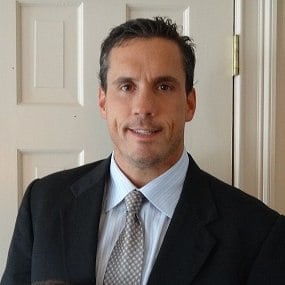 How Much Will a Historic Kitchen Remodel Cost?
A historic kitchen is a thing of beauty. For many homeowners, the decision to renovate a historic kitchen can produce anxiety. A remodel gone wrong can cost a great deal of money and may even wipe out the kitchen's unique historic character.
If you're a homeowner with a historic kitchen, estimating your costs properly can help you decide whether or not a historic kitchen remodel is in your budget. Knowing how much your remodel is likely to cost can also help you prepare financially for your upcoming kitchen remodel. At Litchfield Builders, we help homeowners plan and prepare for their kitchen renovations. If you're thinking about renovating your kitchen, check out our free Kitchen Remodel Toolkit. In it, you'll find everything you need to get started on your remodel.
Create a Basic Budget
A basic budget comes down to one thing: how much do you want to spend? Once you've established an amount you can afford to spend, stick to it. Even the smallest of budgets can make a difference in a kitchen.
In most kitchen remodels, the greatest expenses usually come from knocking down walls and buying high-end appliances. On a modest budget, these changes are not possible. Cabinetry and hardware typically make up around 30% of the kitchen remodeling budget, but for homeowners hoping to spend less, it's cheaper to refinish existing cabinets than to install all new ones.
The breakdown of other expenses include:
Installation (17%)
Appliances and ventilation (14%)
Counters (10%)
Floors (7%)
Lights (5%)
Design fees and miscellaneous (5%)
Doors/windows (4%)
Plumbing (4%)
---
Break down the costs of your Kitchen Remodel, and create a budget you can feel confident in with our free Kitchen Remodeling Toolkit.
---
For a more comprehensive breakdown of kitchen remodel expenses, take a look at our previous post. Homeowners who want to make changes but who are unable to afford a major, comprehensive remodel can save money by limiting the scope of their renovation to a few smaller expenses. For example, installing new floors, lighting and counters can vastly improve the appearance and functionality of the kitchen without breaking the bank.
Get Estimates
Once you've determined how much you want to spend on your kitchen remodel and which parts of the kitchen are to be renovated, getting estimates from contractors can help you refine the budget so you can apply for a loan (if a loan is necessary).
Getting estimates from multiple contractors is one way that homeowners on a budget can save on their remodel. Shopping around can help homeowners get the best rate. That said, it's important to remember that the best rate is not always the cheapest rate. Contractors who bid low may be saving money by purchasing substandard materials or by hiring inexperienced workers. Check the contractor's references and background before hiring any contractor to perform your kitchen remodel.
Get the Loan
If you're getting a loan for your kitchen remodel, shopping around can get you the best interest rates. Contact your bank and independent lending agencies. Some contractors also offer financing to their customers. Never hire a contractor simply because he or she has offered financing for the project.
Expect the Unexpected, and Budget for It
Historic homes in particular are known to have many hidden mysteries lurking behind walls and floors. Old electrical wiring, wood rot, weak floor joists, and other factors can all raise a kitchen remodel cost unexpectedly. Leave an extra 1-5% in your budget to ensure there will be money for problems that arise.
Save Money By Keeping the Character
Saving pieces of the original kitchen can preserve the historic nature of the home while also controlling costs. For example, replacing the kitchen cabinets can cost between $4,000 and $20,000. Refinishing the old cabinets preserves the look of the original kitchen and only costs around $2,500.
If your house is on a historic registry, you'll need to follow the guidelines put in place to protect your home. Read the details of your registry agreement, and pass that information along to your contractor. Hopefully you're working with a contractor who has experience working with historic homes. He or she should understand what's involved with the renovation of a property that's registered. If your contractor isn't knowledgeable in this area, be sure your contractor is properly educated before work begins.
Don't Try to DIY
Making your own home improvements can lead to wasted money and time. Some of the common problems that homeowners encounter when they DIY their kitchen remodel include:
Mistakes and accidents.

Mistakes and accidents can lead to wasted materials or a less than professional final product.
Damage from improperly installed plumbing.

Poorly installed plumbing can cause leaks behind the walls, doing hundreds or thousands of dollars in damage.
Higher cost of materials.

Contractors have ways of saving money that homeowners do not have. Many homeowners have to buy their own tools, and pay full price for materials. Contractors usually own their own tools and often get special discounts from suppliers.
Permitting complications.

Homeowners may not pull the proper permits and could face difficulty selling as a result.
Lack of expertise.

Contractors may know how to mitigate problems like wood rot, plumbing leaks, and other issues while remodeling, but many homeowners do not.
If you are still thinking about performing your own kitchen remodel, have the kitchen thoroughly inspected by a home inspector or a contractor before beginning the work. Your home inspection can help you decide what issues you're likely to come up against once the remodel is underway.
Before getting started, be sure to do your research. Find out answers to questions such as: at what point in the remodel will you need help? What kind of materials and tools are needed in order to finish this project? What are the common issues that people run up against when trying to do their own remodel? Anticipating these problems can help you start planning for your project.
Get Started Today
Are you planning to remodel your historic kitchen? What features are you hoping to preserve in your kitchen remodel? Leave your comments in the box below. Knowing what you love about your kitchen, what needs to go, and how to budget for your project can help you through the planning process. Working with a contractor who has remodeled historic homes can help you anticipate the problems. Working with an experienced contractor can also give you peace of mind throughout the project.
At Litchfield Builders, we take pleasure in helping homeowners plan for their kitchen remodel. When we come to your home to give our free estimate, we'll talk to you about your plans for your kitchen. We'll also point out places where you might encounter problems and provide solutions. With over 20 years in the business, we take pride in our excellent customer service and quality workmanship. To get started, contact us today. Or, download our free Kitchen Remodel Toolkit.
About Kevin Ahern
Kevin is the Co-Founder of Litchfield Builders, an award-winning, industry leader with a reputation for managing projects others shy away from. They are known for their high-quality work, customer service, and reliability and though still relatively small in size, Litchfield Builders now competes with some of the areas largest firms in both the residential and commercial arenas.