Subscribe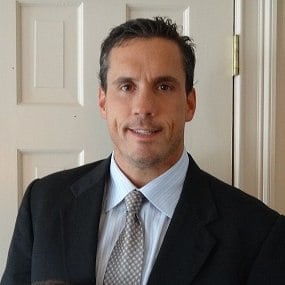 Common Costs That Are Forgotten When Budgeting for a Kitchen Remodel
Proper budgeting for a kitchen remodel can have a big influence on the success of your upcoming kitchen remodel. However, accurate budgeting may not be possible without knowing and accounting for all the various expenses involved in this type of renovation.
Some of the most common expenses that homeowners must account for when remodeling their kitchen include countertops, appliances, cabinets, flooring and plumbing upgrades, among others. Within these different components, costs may vary widely depending on the type of material used, brand name and other factors.Taking into account the different components, average costs and typical fees can help you devise a budget and secure financing that will work for you. Litchfield Builders helps clients determine the costs of their remodel. We work with homeowners and property owners to produce accurate information that can help a customer design a budget that will work for their needs.
---
Break down the costs of your Kitchen Remodel and create a budget you can feel confident in with our free Kitchen Remodeling Toolkit.
---
Common Overlooked Costs
When you're first beginning your budget, it's easy to overlook some of the costs that might be incurred during your kitchen remodel. These costs are some of the most common expenses that make up a renovation of this nature.
Appliances
For a homeowner trying to save money on utilities and improve kitchen efficiency, new appliances are a valuable upgrade. Appliances can run anywhere from $400 to $10,000, depending on the type of appliance being installed and the model. The cost of new appliances can easily be controlled by installing basic models, however, inexpensive appliances may not last long or operate efficiently.
Homeowners on a budget may have better luck installing mid-grade appliances or energy-efficient appliances, because this will allow them to save money on repairs and utility costs down the road. Homeowners can also save money by shopping around for sales and starting their search for new appliances well in advance of their home remodel.
Countertops
Countertops are a desirable item because they can dramatically affect the appearance of the entire kitchen. Countertops span a wide range of prices, colors and textures. Natural stone countertops have been in style for many years and run between $3,000 and $10,000 to install, on average.
For homeowners hoping to save money on their countertops but who would still like the look of natural stone, laminate costs less and can mimic the appearance of granite and other stone types. You can expect the cost of laminate to span a range between $3,000 and $4,000 on average.
Cabinets
Cabinet installation is the biggest expense of many kitchen remodels. Stock cabinets cost anywhere from $60 to $200 per linear foot, whereas custom-made cabinets can cost as much as $1,200 per linear foot.
Homeowners hoping to keep their costs at a minimum may decide to keep their existing cabinets and instead refinish what is already there. Refinishing can give the kitchen a fresh new look without requiring the replacement of the cabinets.
Flooring
New flooring is a good way to update an older kitchen. Laminate is one of the most popular types of flooring for kitchens at this time, since laminate flooring is durable, scratch-resistant and can be made to resemble hardwood flooring.
The cost of laminate flooring varies, with an average cost amounting to around $5.50 per square foot. Laminate is a mid-grade flooring option, but is more expensive than stone tile, another type of common flooring material in kitchens.
Kitchen Bump Out
A kitchen bump out is a type of home addition that involves adding a length of extra space to a kitchen by moving an exterior wall. A bump out involves making a variety of different changes to a kitchen, by moving a wall, adding in extra floor space and potentially requiring the installation of plumbing in the new wall.Kitchen bump outs are seen as the alternative to a full-on kitchen addition. Kitchen bump outs cost on average around $17,000.
Service Fees and Materials
One of the may hidden costs in a kitchen remodel are service fees, installation fees, permit fees and other materials. Installation costs make up a huge portion of the price of installing new appliances, countertops and other common features found in home remodels. For example, even low-end appliances can run around $100 for installation per appliance. These costs can go up to as much as $800 for high-end appliances.
In addition, there are a variety of fees that may apply to different aspects of the kitchen remodel. For example, pulling a permit costs a fee that is based on the cost of construction. You can see an example of the fees for pulling a permit in New Haven on this city government website.
Finally, labor itself for the work being done makes up a large part of any kitchen remodel. The more labor-intensive projects included in a single project, the more the homeowner can expect to spend on labor. For example, tearing down a load-bearing wall may result in high costs, as a structural engineer must be consulted in order to ensure that the project is completed safely. In addition, the labor for demolition of a load bearing wall can greatly influence the overall labor costs.


Factoring In the Costs
Some homeowners start their remodel with a total amount that they're willing to spend, while others begin by estimating the cost of the materials they'd like to use. By going to different suppliers, doing online research and meeting with potential contractors, homeowners can start to get a sense of the ultimate cost of their upcoming remodel.
Check Out Our Kitchen Remodel Calculator
Litchfield Builders has produced a kitchen remodel calculator for homeowners struggling to design a budget and determine costs. This calculator is interactive. To use it, simply plug in the amount that you're able to spend, and watch as the calculator produces potential costs for each aspect of the remodel. Seeing this breakdown will help you to understand what should cost the most, how much may be spent on each service, and how much can be budgeted for materials.
Work with Litchfield Builders On Your Upcoming Kitchen Remodel
Are you struggling to determine the cost of your upcoming kitchen remodel? How much do you plan to spend on materials? Have you budgeted enough for labor and fees? Leave your comments in the box below. When working out your kitchen remodel budget, don't forget the steps below:
Shop around to determine cost of materials.
Use the kitchen remodel calculator to budget for your expenses based on your larger budget.
Make modifications as needed.
At Litchfield Builders, we help homeowners design a kitchen remodel budget that's right for them. Contact us for a free consultation to discuss the potential costs of your remodel. If you'd like more information on budgeting for your upcoming remodel, check out our Kitchen Remodel Toolkit to breakdown the costs of your remodel and better understand where your money is going.
About Kevin Ahern
Kevin is the Co-Founder of Litchfield Builders, an award-winning, industry leader with a reputation for managing projects others shy away from. They are known for their high-quality work, customer service, and reliability and though still relatively small in size, Litchfield Builders now competes with some of the areas largest firms in both the residential and commercial arenas.