Subscribe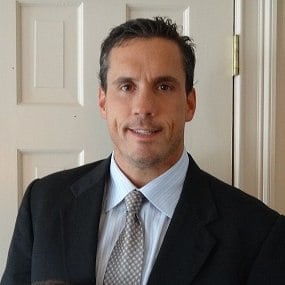 7 Expert Tips for Remodeling your Kitchen on a Budget
Kitchen remodels are far more complex than remodels that take place in other parts of the house. Plumbing lines, the need for a functional layout, complex lighting needs and ventilation can make remodeling a kitchen more challenging than other rooms. The complexities of remodeling a kitchen can make this type of home improvement project more expensive than other renovations.
Homeowners on a budget who wish to upgrade their kitchen must find creative ways to keep down expenses and save money. At Litchfield Builders, we help homeowners who wish to remodel their kitchen at affordable prices.
---
Break down the costs of your Kitchen Remodel and create a budget you can feel confident in with our free Kitchen Remodeling Toolkit.
---
Save On Cabinets
In a typical kitchen remodel, new cabinets will be the single most expensive item to be purchased. In fact, cabinets may make up as much as one third of the cost of the final bill. On average, the price to install new mid-range cabinets in a kitchen is around $3,500 to $5,500.
In many cases, cabinet replacement is not necessary. Refinishing existing cabinets can save homeowners thousands of dollars, and the results are often beautiful. Painting old, outdated cabinets a bright white color can lighten and brighten the room while hiding scratches and signs of wear and tear. To maintain the appearance of like-new cabinets, it's a good idea to replace old hardware with all new hardware. The cost of refinishing cabinets is estimated to be around $2,000 to $3,000.
Choose Budget-Friendly Materials
There are a variety of budget-friendly materials available to homeowners updating their kitchen space. Shopping around is a good way to get good deals and save money on your kitchen remodel.
Countertops
Natural stone is one of the most expensive materials available on the market, costing somewhere between $3,100 and $12,000 for a 100 square foot countertop. Fortunately, there are a variety of budget-friendly countertop materials that cost far less than natural stone.
Solid surface. Durable and attractive, solid surface countertops cost between $2,000 and $5,000 to install. As a bonus, solid surface counters require no regular sealing, which makes them a lot easier to maintain than many stone countertop options.

Laminate. Laminate countertops typically cost between $3,000 and $4,000, and come in a range of colors and styles. Laminate may not be as durable as solid surface counters, but in a home where the kitchen gets minimal to moderate use, laminate counters are an affordable and attractive option.
Flooring
Budget-friendly flooring is available to consumers who spend time shopping around. Flooring warehouses and wholesalers have been known to offer good discounts on flooring when overstocked. In addition, contractors often have good sources for flooring materials. While vinyl and linoleum may cost as little as $400 for a typical installation, ceramic tile or stone tile flooring will cost in the $1,500 to $2,000 range. These options are far less than hardwood flooring, which costs around $4,000 for a typical installation.
Avoid Plumbing and Electrical Installation
Moving a sink from one part of the room to the other, installing a new appliance that requires a water line or installing new lighting can all drive up costs quickly during a remodel. This is because plumbing and electrical work all tend to be expensive, with high costs for labor and materials. Homeowners who work with the plumbing and electrical systems already in place can reduce the cost of their kitchen remodel by hundreds or thousands of dollars.
Avoid Knocking Down Exterior Walls
Open floor plans are very popular, which means that many homeowners consider removing walls from their kitchen when they plan their remodel. While removal of a non-load bearing wall can be a reasonable expense, knocking down a load bearing wall or an exterior wall will quickly drive up the costs.
To remove a load-bearing wall safely, the homeowner must have an assessment performed by an engineer. When the wall is removed, accommodations must be made to ensure that the change is made without compromising the structure of the home. Since there's no way to remove a load bearing wall cheaply, homeowners on a budget should steer clear of any remodel that would necessitate this kind of change.
Know the Highest Costs Before You Start
Installation, maintenance costs and energy usage can dramatically impact a homeowner's budget while the remodel is taking place and after project is complete. Installation costs for appliances can range in the hundreds of dollars, depending on the item that's being installed, while maintenance and usage costs for energy-inefficient appliances can cost hundreds of extra dollars every year.
Homeowners who want to control for these costs must do research before making any purchases relating to the home remodel. Knowing the ENERGY STAR rating and getting an installation estimate from the contractor before making a purchase can help. In addition, reading consumer reports can help homeowners make an informed decision.
Solidify Your Plans
Having a solid plan in place before the remodel begins is another effective way for homeowners to control the cost of their remodel. Change orders can make a big impact on the final price tag of a project, particularly if changes happen multiple times in a row. Setting everything in stone early on minimizes the risk unexpected costs while also making it possible for the homeowner to secure adequate financing before the project even begins.
The best way to ensure that the project is set before work begins is to communicate clearly with the contractor to secure a bid and sign a contract. Homeowners who purchase materials early and who maintain open lines of communication with the contractor about their kitchen remodel budget will know going into their project what the costs will be.
Contact Litchfield Builders
Are you beginning a home improvement project or a kitchen remodel in the next few months? Have you picked a contractor and established a firm budget? At Litchfield Builders, we help homeowners complete their kitchen remodels and stick to their kitchen remodel budget. For homeowners trying to save money, we explore options like cabinet refinishing, purchasing of affordable materials and other ways to save money. We work within a homeowner's financial boundaries to ensure that the kitchen upgrade is satisfying, expertly finished and also affordable.
To find out more about how to control costs for your upcoming kitchen renovation, contact us today. We also encourage you to check out our comprehensive kitchen remodel ebook, and our kitchen remodel calculator, which helps homeowners determine costs and establish a budget.
About Kevin Ahern
Kevin is the Co-Founder of Litchfield Builders, an award-winning, industry leader with a reputation for managing projects others shy away from. They are known for their high-quality work, customer service, and reliability and though still relatively small in size, Litchfield Builders now competes with some of the areas largest firms in both the residential and commercial arenas.