Subscribe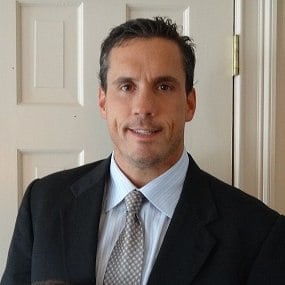 Kitchen Remodel Budget: How to Finance a Kitchen Remodel
A successful kitchen remodel can improve your property value while deepening your satisfaction as a homeowner. The best kitchen remodels will typically improve the functionality of the room by either adding work space or storage space, introducing more efficient appliances, improving the lighting or by making aesthetic improvements. Upgrades of this nature vary in terms of cost, but many major upgrades require homeowners to borrow money and secure financing.
Financing can come from different sources, depending on your needs. The type of financing a homeowner can secure depends on the type of upgrade being performed, the amount that must be borrowed, the homeowner's credit history and other factors. Many homeowners aren't aware of all the options available to them. If a loan is necessary, knowing where to look for financing can ensure that you get the right kind of loan for your needs.
---
Don't let unexpected costs get in the way of your dream kitchen. Our free guide shows you how to budget effectively.
---
Paying in Cash: The Ideal Scenario
Of course, the best way to pay for a remodel is with cash, because paying in cash costs less than borrowing. Homeowners who have the resources on hand to pay for their remodel will save money on interest and therefore enjoy the highest ROI when it comes time to sell their home. Paying in cash is also simpler and takes less time. Homeowners who must secure a loan may spend a lot of time going to different sources, looking for the lowest interest rates and the best repayment options. Paying in cash is fast, easy and therefore optimal.
Some homeowners can save cash for their home kitchen remodel with a little time and smart budgeting. To do this, start by determining the amount that will need to be saved. This is a multi-step process that involves meeting with contractors, exploring the price of materials and forming a list of priority items that must be replaced during the upgrade. We've explored this process at length in previous posts.
Once the amount needed has been determined, the homeowner must devise a savings plan that will help the homeowner achieve the goal. Some banks offer special savings plans that help homeowners save for short-term goals like home remodels. To find out what kind of savings plans are available to you, talk to a representative with your bank.
Low Interest Credit Cards
A low-interest credit card is flexible option for homeowners with good credit history. Low-interest cards can be used to pay for materials and can be used to pay contractors that have the ability to process credit card payments. Check with each contractor when obtaining quotes to find out who can accept credit card payments and who cannot.
The real downside to paying for your project with a low-interest card is that most credit cards have a relatively low credit limit, and thus are only useful for smaller-scale home remodeling projects. For a homeowner who is only planning to replace their appliances or perhaps refinish their cabinets, this payment option is realistic.
Borrowing
Borrowing money is the most common way that homeowners pay for their home remodels. Different sources offer different lending options. Some of the most common lenders include:
Bank or credit union. Getting a loan from a bank or credit union is often a relatively quick and straightforward process. To secure the loan, simply make an appointment with a loan officer and then bring the necessary paperwork to the meeting. The major disadvantages of borrowing from a bank or a credit union is that comparison shopping for the best interest rates can be difficult and time consuming.
Brokers. Brokers are one-stop shop for many different kinds of loans. Going to a broker enables the borrower to comparison shop for the best deal without having to go to multiple sources. Homeowners who choose to go through a broker must be careful to choose a reputable professional and must also read the fine print carefully, as some brokers will increase their profit margins by tacking on extra fees.
Contractors. Some large contracting firms will offer financing options in-house. Homeowners who choose to finance through their contractor should be careful not to choose a contractor simply because of the deal being offered by the contractor, but for reasons relating to quality, reliability and reputation in the community.
Set a Remodel Budget Early
Establishing a firm kitchen remodel budget is something that homeowners must do around the time that they choose their financing method. The budget for the home remodel must include some key components, namely:
Materials. Shopping around for materials can help homeowners save money, as can working with contractors who are able to get deals from materials suppliers.
Labor costs. Labor costs will vary depending on the size and scope of the project. The only way to avoid labor costs are to take on the remodel as a DIY. Your contractor should be able to lay out the labor costs in his or her initial bid. Lowering labor costs can be done by comparison shopping and by interviewing different contractors for the job.
Unexpected costs. Unexpected costs come up when the contractor or homeowner performing the work hits a snag in the process. It's advisable to budget at least 10% of the total remodel cost toward unexpected expenses.
Get Started with Remodeling Financing Today
Financing for your remodeling project should happen prior to the start of the project. Homeowners who are seeking to save money and pay cash for their kitchen remodel may need to start saving years in advance, while homeowners who plan to borrow the money should start working to secure their financing a few months in advance of the project.
To secure financing, the homeowner needs to:
Know the options
Understand the advantages and disadvantages of each type of financing
Comparison shop, if borrowing money
Formulate a budget for the project
To start your budget for your home improvement project, check out ourEverything to Include in your Kitchen Remodel Budget eBook! Have questions about financing your home improvement project? Leave your questions in the comments field below, or contact us at Litchfield Builders. We can get your renovation project under way. With over 25 years in the business, we know how to help homeowners through the remodeling process from start to finish.
About Kevin Ahern
Kevin is the Co-Founder of Litchfield Builders, an award-winning, industry leader with a reputation for managing projects others shy away from. They are known for their high-quality work, customer service, and reliability and though still relatively small in size, Litchfield Builders now competes with some of the areas largest firms in both the residential and commercial arenas.