Subscribe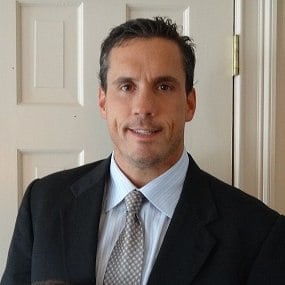 5 Ways to Boost Your CT Vacation Home's Value
Summer is here! Now is the time to make improvements to your summer cottage or vacation home. The best home improvements will boost your CT vacation home's value while also making it a more enjoyable place to spend time. The right home improvements can also make your home easier to sell when the time comes. Homeowners who aren't sure which home improvements are best can learn more in this article. In this post, we'll go take a quick look at some high value, high ROI remodels. Whether you're trying to sell or just hoping to enjoy your time in your vacation home a bit more, these tips can help.
At Litchfield Builders, we work with homeowners from New Haven and the surrounding area to help them make home improvements, remodels, renovations, and additions. If you're thinking about remodeling your vacation residence, take a look at our free Home Remodeling Guide. The home remodeling guide is designed to help homeowners like you pick a contractor and get started with their residential renovation.
Second Story Addition
It's common for people to need extra space to put guests when they stay in a vacation home. Adding a second story to the house can make it possible to accommodate a much larger group on the property. A second story addition is an especially smart renovation if the home is commonly rented to guests. Adding more space makes your home more attractive to potential renters.
When adding a second story addition, some renters choose to add multiple rooms, and others choose to add one large finished attic. Regardless of the type of room or rooms that you add to your vacation home, adding a second story can add about $100,000 worth in value to your home. Keep in mind that this type of renovation is very disruptive and time consuming. If you hope to use your vacation home this summer, find contractors for the fall, so you'll be ready to use your second story addition this time next year.
---
Planning a remodel? With our free checklist, you'll be sure every detail is accounted for before you begin construction.
---
Add a First-Floor Bedroom
More bedrooms means more rental money! Adding an extra bedroom can increase rental charges and can also give you extra space for your own family when you use the house. Adding the bedroom to the ground floor makes your home more accessible for older and handicapped renters.
Before you get started, hire a survey company to mark the edges of your property. This is an important first step when considering a remodel, because it prevents you from accidentally building over the edge of the property line. Next, meet with contractors to discuss potential designs. Talk to your contractor about your ideas so he or she can propose an attractive addition. Work with a design-build contracting company so that all designs are made in house. Working with this type of company helps ensure seamless execution of the plans once they've been laid.
Go Green
Regardless of your addition, follow these steps to keep it green. Going green helps save you money and can make your home more attractive to potential renters and buyers.
Energy Efficient Windows
A long time ago, windows were single-paned and made of wood and glass. Modern windows have come a long way. Double- or triple-paned windows, filled with gas or air, insulate the home and prevent the transfer of heat or cold into the house at various times of the year. Low-e coatings help keep the home cool in summer and warm in winter.
Reclaimed and Recycled Materials
Reclaimed and recycled materials fit in well in old cabins and historic properties. Renters and homeowners alike love the pitted, scratched surface of reclaimed wood, and the shiny, colorful appearance of recycled glass countertops. There are a variety of recycled and reclaimed materials available on the market, so homeowners who want to use these materials in their home construction project will have many options.
Cool Roof
A cool roof is a roof made from light-colored material so that it reflects light back into the atmosphere, rather than soaking up the energy from the sun. Cool roofs are an excellent choice in areas where the summers are very hot.
Porch or Deck
Outdoor space is like gold in a vacation home. A good porch or deck gives you a place to entertain guests while they enjoy the great outdoors. Patios and decks have changed a lot in recent years, so there are now many ways that these spaces can be customized to meet your needs. Enclosed porches provide some shelter from the heat and rain, making the porch usable for longer periods of time.
If you're building a deck, install a curved perimeter and strategically located planter boxes for a touch of class. Built-in light fixtures make the space safe after dark. If you don't have time to refinish your deck every few years, composite decking material presents an excellent alternative to the traditional wood decking. If you're hoping to save money, install a pressure-treated wood deck, and plan to refinish on a regular basis.
Remodel Master Bathroom
A revamped master bathroom equipped with a nice bathtub and modern amenities is a definite perk for potential renters. Curbless showers are also impressive, especially when equipped with a rainfall and hand-held shower head for easy cleaning. Custom-built storage for your master bathroom gives you a place to store your shampoo bottles, conditioners, soaps, and towels. A new vanity in your master bathroom with space for an additional person makes the room more functional.
When remodeling your master bathroom, ask yourself whether or not now is a good time to install new copper piping. Old galvanized piping is unreliable, leaky, and difficult to repair. Copper piping is more water tight and more impressive to buyers when the time comes to sell.
Many homeowners are reluctant to re-pipe their the bathroom because it usually involves opening up walls. However, if you were already planning to tear apart your bathroom during your upcoming remodel, now is the time to also replace the pipes. Talk to your contractor to find out more.
Get Started Today
Are you planning to remodel your CT vacation home this summer? What parts of the vacation home are you planning to remodel? How will your remodel improve your home's value? When you're starting your home remodeling projects, ask yourself where in the house you most enjoy spending time. Then, ask yourself where you least enjoy spending time. What can you do to make your least favorite part of the house more pleasant? A good remodel will make the weakest part of your vacation house more functional for you and other members of your family.
At Litchfield Builders, we work with homeowners to conceptualize, design, plan, and implement their home remodel. To find out more about how we can help you plan the perfect vacation home remodel, contact us today to get a quote and discuss your ideas. You can also check out our free Home Remodeling Guide. Our guide provides an excellent resource for homeowners just getting started in the remodeling process.
About Kevin Ahern
Kevin is the Co-Founder of Litchfield Builders, an award-winning, industry leader with a reputation for managing projects others shy away from. They are known for their high-quality work, customer service, and reliability and though still relatively small in size, Litchfield Builders now competes with some of the areas largest firms in both the residential and commercial arenas.