Subscribe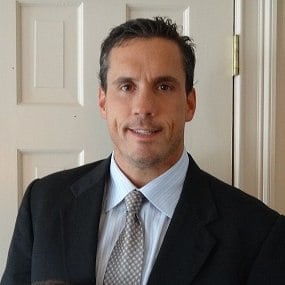 Second Story Additions: What Homeowners Need to Know
Second story additions benefit growing families. Whether you're making space for in-laws, seeking additional room for more children, or simply need more space to engage in hobbies, a second story addition can give the room you need to spread out.
This type of major addition involves many steps. Homeowners looking into the possibility of adding on to their home must consider all of the factors before embarking on the process. Knowing what is involved can help most homeowners decide if this type of upgrade is right for them. At Litchfield Builders, we help homeowners who want to build on to their property.
Second Story Addition Vs. Standard Addition
A second story addition involves removal of the attic area and insertion of a second useable floor over the first floor of the home. A standard addition is an addition that is built onto the side of the house. These two types of renovations can be very different from one another. Understanding the differences can help you decide which type is right for you.
Level of Disruption
With a standard addition, homeowners can remain in the home with minimal disruption to their everyday life. Aside from removal of an exterior wall, all work on a standard addition is done away from the family's living space.
For a second story addition, this is not the case. Family members must move out of the house temporarily during this type of renovation because it is so disruptive to the structure and functionality of the home.
Structural Support
A standard addition can generally be added to any home that is in good condition. By contrast, second story additions require the home to have proper structural support before the addition can be made. Before the addition can proceed, the home must be evaluated by an engineer and often changes must be made to the structure.
Building Codes
Separate building codes may apply to a second story addition versus a standard addition. An experienced contractor will know the particulars of the building regulations for the area, but homeowners who want to know can contact their local building codes office for clarification.
---
Free Guide!
How to Choose a Professional Home Remodeling Contractor

---
5 Things to Consider When Planning a Second Story Addition
There are a variety of factors that can influence the shape and scope of this type of renovation. Knowing these factors in advance can help you as you meet with contractors to discuss the upcoming project.
1. Staircase
Staircases can take up square footage on lower levels. Most staircases require approximately 80 to 120 square feet. Knowing where the staircase will be located can help you envision the final product.
2. HVAC & Electrical
HVAC and electrical systems are based on a home's current square footage, so these systems will likely have to be upgraded to take on increased capacity. In addition, new ductwork, plumbing, vents and outlets will also need to be added to the second floor.
3. Chimney
The chimney in the home, if there is one, must be extended above the second story. If the chimney is not extended, then it must be eliminated entirely.
4. Exterior Considerations
All too often, second story additions are planned from the inside, resulting in an awkward exterior. The following tips will help you ensure consistency between the upper and lower floors of the home:
Coordinate windows:

Keep window size, shape and placement consistent between levels of the home.
Avoid a boxy structure:

Doubling the size of the house can create a boxy effect. Using roof pitches and overhangs to vary the roof line can help. These variances will need to be taken into consideration when planning the ceiling and attic structure of the home.
5. Additional Changes
When adding a second story to the home, this is a great opportunity to upgrade elements of the main floor as well.
Siding:

Since the new siding will need to be matched to the old siding, this is a perfect opportunity to replace all the siding in the home.
Interior trim, flooring and walls:

Matching the interior floors, walls and trim to the upper story will help make the home a cohesive, unified whole.
Insulation:

With the walls opened up on the first floor, many homeowners take the opportunity to add additional insulation and improve the home's energy efficiency.
Making these changes can add to the overall scope of the project, but doing this during the remodel is time and cost effective.
Costs
The cost of this type of project may vary based on the square footage of the existing home. Costs may also vary based on whether or not the existing structure can support an additional story, because reinforcements can be costly. As a general rule, adding a second story to a home will cost between $100 and $300 per square foot. Some homeowners save money by doing some of the work (like painting) themselves.
In addition to these costs, there are additional, longer-term costs to consider as well.
Higher property taxes:

Once a second story is added to a home, the property must be reassessed and the tax bill will likely go up.
Higher energy bills: Bigger homes cost more money to heat and cool. Larger homes also use more power. These higher energy bills can be curbed by adding insulation, but energy costs will go up regardless.
Landscaping repair from construction:

Contractors will likely tear up the yard during the process of building a second story. Although repairing landscaping is a one-time cost, it can still be quite expensive.
Key Takeaways
Are you thinking of adding a second story to your home? Are you ready to get started on your project? Leave your comments in the box below. For the right family and the right property, adding a second story can be a very rewarding experience. Often families choose to take on this project rather than moving because adding a second story is more cost effective than finding a completely different home.
All the same, a second story requires a lot of work and long-term planning. This type of project will can involve changes made to the interior and exterior of the house. For a time, the house will even become unusable. If you're not sure whether or not adding a second story is right for you, contact a contractor. At Litchfield Builders, we help households through their interior and exterior renovations. To find out more about adding a second story, or to get a quote, contact us today. For more information, you can also download our free Home Remodeling Guide.
About Kevin Ahern
Kevin is the Co-Founder of Litchfield Builders, an award-winning, industry leader with a reputation for managing projects others shy away from. They are known for their high-quality work, customer service, and reliability and though still relatively small in size, Litchfield Builders now competes with some of the areas largest firms in both the residential and commercial arenas.