Subscribe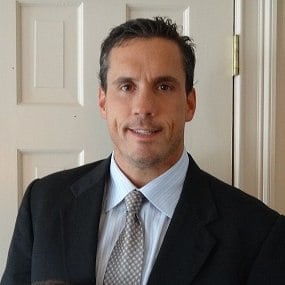 Everything You Need to Know About In-Law Apartments
When it comes to residential construction in Connecticut, projects can vary from simple kitchen renovations to complete home remodels. However, as baby boomers age and increasing numbers of adult children move back home, many are opting to invest in separate, but attached living accommodations known as "in-law apartments."
When considering Connecticut home additions, especially for in-laws or adult children, there are several factors to consider to ensure both you and your family have the space and privacy you desire.
What are In-Law Apartments?
An "in-law apartment" is a small living space attached to a larger, primary residence. These secondary dwellings may also be called "mother-in-law" or "accessory apartments" as the space is added onto housing that is normally one unit.
These apartments are often built over garages, and it is not uncommon for garages themselves to be converted into living quarters. Cape Cod style homes may consider converting an attic, while most Connecticut homeowners can also convert their basements.
---
Hiring the right home remodeling contractor takes time, but it doesn't have to be hard. Our free guide highlights everything you need to begin your search with confidence.
---
Homeowners with sufficient land space can have the necessary addition built onto their existing home. Ideally, a separate cottage-style unit will provide the most privacy for all residents, but depending on the location of the electrical supply and plumbing, a traditional addition may be less expensive.
Keep in mind that for accessory apartments to meet most legal requirements, units must have:
Private Bathroom
Kitchen
Living Room
Bedroom or designated Sleep Area
An Entrance
Laundry Facilities are common, as well
Uses for Apartments as Home Additions
In the past, families or couples would add secondary suites as home additions to accommodate aging parents. This, however, is no longer the only reason for adding accessory apartments. In today's rocky job market, parents are more frequently finding their adult children returning home. By living on the same property, it is easier for families to ensure their loved one's well-being and ease financial burdens.
In some communities, in-law apartments may also be used as rental properties. While the zoning regulations of the city will determine the requirements for a rental, this use can provide extra income to the homeowner and savings to the renter.
Challenges When Building In-Law Apartments
The construction of an in-law apartment is a big job. As a homeowner, you'll need to give a lot of thought to your project and plan it properly to ensure that your in-law apartment will be built to your specifications. At Litchfield Builders, we help homeowners build functional, stylish in-law apartments.
One major consideration in building in-law apartments is ensuring a sufficient electrical supply. A home with a single 100-amp service will most likely need an upgrade to handle the electric demand of more residents. The availability of additional parking spaces, if needed, should be addressed as well.
Another consideration is the change in property value compared to the neighborhood. If the property value is well above the average, it may not sell for the additional amount invested in the future. Below, we will explore each of these challenges in more detail.
Building Permits
Connecticut home additions, like all residential remodeling, should be handled by professionals. For your own safety, all home additions should be completed according to local building codes, laws, and regulations. Improper work can be extremely dangerous and will not be covered by homeowner's insurance.
In Connecticut, though regulations vary by the city, most allow in-law apartments if rent is not being paid. If you do rent to a non-family member, you must abide by Connecticut's landlord/tenant regulations.
Zoning Requirements
While in-law apartments are permitted in most areas of Connecticut, many communities have strict zoning laws and building regulations. These regulations vary by city. Working with a licensed contractor will help ensure that your in-law apartment is constructed properly according to the rules of your community.
This will help ensure that your in-law apartment safe for you and your tenant. This will also help you avoid problems when it comes time to sell your home.
Electrical Supply
A typical home with 100 amp service may not have enough power to handle an apartment on the premises. This is especially true if your in-law apartment will have appliances like a refrigerator, stove, and air conditioner.
A panel box upgrade can increase the cost of an in-law apartment by thousands of dollars. Before deciding to build an in-law apartment, have your home evaluated to determine whether or not a new panel box is necessary.
Parking
If your in-law apartment is being built to house an additional family member, your home may need additional parking. A driveway widening project may be necessary to accommodate any new cars, vans, or vehicles that will be parked on your property. Talk to your contractor to get estimates on the price of changing, building onto, or widening your driveway.
Privacy
When you and your parent or in-law move in together, you may find that your privacy is of great concern. Having a separate space for your family member will help make your in-law addition a success. Give thought to privacy matters as you design your in-law apartment. Decide upfront how much space will be shared space and which spaces will be private. If possible, make the entrance to your home's in-law apartment separate from the entrance to the main home, so your family member can come and go without causing a disturbance.
Health and Physical Needs
Many in-law apartments tend to be on the upper floors of the home or even above the garage. If the family member who plans to live in this apartment is an older person, a staircase may restrict your family member's ability to enter and exit the apartment in the future. Consider installing an alternative entrance, like a residential elevator, to ensure that your family member can enter and exit the apartment as desired.
Key Takeaway
When you are considering an in-law apartment or Connecticut residential remodeling in general, discuss all of the options with a licensed professional. An expert may offer you ideas you have not considered. You will also be sure that the work will be handled correctly and all legal requirements are met.
Litchfield Builders is a highly respected company with over 20 years of experience in residential remodeling in Connecticut. Click here to download our free guide, "How To Choose A Professional Home Remodeling Contractor."
About Kevin Ahern
Kevin is the Co-Founder of Litchfield Builders, an award-winning, industry leader with a reputation for managing projects others shy away from. They are known for their high-quality work, customer service, and reliability and though still relatively small in size, Litchfield Builders now competes with some of the areas largest firms in both the residential and commercial arenas.