Subscribe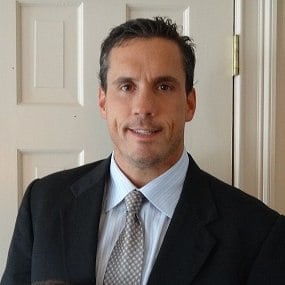 9 Home Improvement Projects to Get Ready for Summer
It may be spring now, but summer is just around the corner. Spring cleaning, landscaping, deck addition and other late spring projects can help prepare your home for entertaining, gardening and outdoor living. Our summer home improvement projects list ranges from inexpensive to mid-range in cost, so even homeowners with limited budgets can upgrade and make repairs as needed.
At Litchfield Builders, we help Connecticut homeowners make improvements to their property. To find out more about how you can get started on home improvement projects, download your free home remodeling checklist today!
Let the Light Shine!
The dark winter has ended and sunshine is all around. Trim back bushes and tree limbs to allow more natural light into the home. Avoid removing too much shade from the lawn, especially if the plants and the landscaping are shade-loving plants. Install screen doors to increase light in the home. Finally, replace any burned out exterior light bulbs, to keep the home well lit and safe at night.
Spring Cleaning
Interiors and exteriors alike can benefit from a good spring cleaning. Use a pressure washer to clean your sidewalks and porch to get rid of winter grime. Pressure washers can be rented from local home improvement stores.
If you've never used a pressure washer before, follow all instructions carefully, especially if using it to spray your deck and siding. Not all decking or siding should be cleaned with a pressure washer, so check the warranty or manual if you still have this paperwork available. When you're finished, scrub down the grill to get it ready for summer barbecues.
Landscaping
Give your landscaping a once over to ensure that everything is coming up roses (literally!). Pull out and replant shrubs that have died. If installing new shrubs, remember to water regularly until they become established. Use mulch to lock in moisture, but keep it away from the trunks of trees and shrubs to prevent rot.
While you're at it, give your plants a boost with fertilizer. Too much fertilizer can burn roots, so read instructions carefully.
Check irrigation systems to ensure that everything is working properly, and get a plumber to make repairs as needed. Don't have an irrigation system? Maybe you should get one. Irrigation systems help homeowners keep their lawns green and lush, by making watering easy and automatic. Talk to a local contractor to find out more about having an irrigation system installed.
Emergency Kits
Summertime isn't all fun and games. Here in Connecticut, homeowners grapple with disasters like severe thunderstorms, tornadoes, hurricanes and flash floods. It's important to keep an emergency kit on hand. A standard emergency kit should include:
Water
Food
Local maps
Flashlight
Battery powered radio
Tools to turn off utilities
Dust mask
Cell phone
Backup battery
Whistle for help
It's not enough just to have these emergency items around the house; they need to be kept together in an easy to reach spot, and all members of the household must know where the emergency supplies are stored. Check your emergency supplies at least once annually and switch out the water periodically to maintain freshness.
HVAC Maintenance
Of course you don't want your air conditioning to break down in the middle of the summer. Before the weather gets very hot, turn on your air conditioner to ensure it's running efficiently.
Unblock any air vents and make note of rooms that feel stuffy or chilly; this could be indicative of air leaks in the vents or poor efficiency in the air conditioner.
If it's been a few months since you changed your air filter, switch it out. Even if the air conditioner seems to be running properly, contact an HVAC contractor for a tuneup.
Gutters and Drains
We experience intense downpours in Connecticut, especially during the summer. These downpours could be a serious problem for a house with poor drainage. To keep water draining away from your home, clean out your gutters and clear your downspouts. Learn to recognize the signs of clogged gutters (water over spilling the gutters, no water exiting the downspouts), so you can clear the gutters as needed.
Prepare for Summer Guests
Guests who come to your home need a comfortable place to can sleep. To prepare for their arrival, clean the guest room, fluff the pillows and change up the decor.
Decorate with a summer theme using seashells, pictures of the beach and mementos from the sea to make your guest room attractive. A fresh coat of paint in a light blue gray or sage green can also make your guest room seem more attractive and inviting.
Outdoor Dining
Clean up your patio chairs and check the fabric on the patio cushions for holes and stains. Replace patio chair cushions if needed.
While you're at it, inspect your patio furniture for rust. If you find rust on your patio furniture, sand it away and repaint it with exterior grade paint formulated for metal.
Do you have the supplies you need to grill, like charcoal and propane? If not, stock up so you're ready to grill on that first warm weekend of the season!
Deck Addition
Have you always wanted to add a deck to your home? Now is the time! It takes most homeowners several weeks to get bids, select a contractor, schedule a construction project and take the project to completion. Many general contractors are filling up their schedules for the summer season, so if you're hoping to have a deck by the end of the summer, get started ASAP.
Decks and patios are high ROI projects that add value to the property and improve quality of life for homeowners. The newest decks are made from tough composite decking that can withstand years of exposure to temperature extremes, rain, snow and other elements, all without any maintenance.
Outdoor kitchen and deck/patio combinations are also becoming quite popular. Homeowners are in love with outdoor living spaces that include seating, a place to cook and a refrigerator. Outdoor kitchens are perfect for wining and dining with friends and loved ones.
To find a good contractor, we recommend beginning your search by meeting with several reputable businesses to get estimates. Check each contractor's online portfolio and get references to ensure that the contractor you choose can perform quality work.
Remember that the lowest bid is not always the best bid. Often the least expensive contractors sacrifice quality to complete their work. To find out more about deck addition and improvement, check out our post about smart deck remodeling projects.
Get Started On Your Summer Projects Today!
Don't spend all summer working on your home; get ahead of the game by starting now! Tell us about your summer home improvement projects in the comments box below. And remember, whether you're building a deck or just improving the one you have, work with a licensed, reputable contractor.
Getting the work done now can ensure that you'll be ready for fun in the sun when the summer arrives. For a quote on your upcoming renovation, contact Litchfield Builders. Download a free home remodeling checklist to get started on your home improvement projects.
About Kevin Ahern
Kevin is the Co-Founder of Litchfield Builders, an award-winning, industry leader with a reputation for managing projects others shy away from. They are known for their high-quality work, customer service, and reliability and though still relatively small in size, Litchfield Builders now competes with some of the areas largest firms in both the residential and commercial arenas.