Subscribe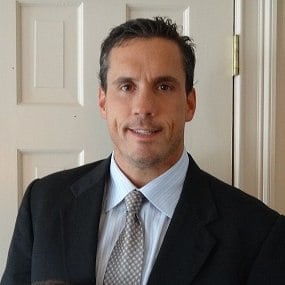 7 Deck Remodeling Projects Ideal for Summer
A basic deck can be somewhat small and limited in function. If you're a homeowner who likes to entertain and spend time outdoors, upgrading your deck can make it a more enjoyable place to spend time. Whether you're seeking more space, a more durable structure or features that work well for entertaining, these remodeling projects can transform your deck into the place to be this summer.
At Litchfield Builders, we help homeowners turn their decks into a fun space perfect for spending time with guests and loved ones. Our deck remodeling projects also add value to the property, so they're perfect for homeowners who plan to sell soon.
---
Learn everything you need to know to plan your remodel with insight from our most valuable resources.
---
1. Opt for Better Materials
Pressure treated lumber is the traditional material used for wooden decks. This type of lumber, known as "PT lumber," has its advantages. It's inexpensive and widely available. Decks made from PT lumber are less costly to build and inexpensive to fix.
However, pressure treated lumber is highly susceptible to warping, splitting and cracking. Decks made from pressure treated lumber require a lot of upkeep and must be repaired on a regular basis. Because pressure treated lumber is not naturally weather resistant, it must be stained and sealed frequently in order to stay protected from rain and other natural elements.
Types of Materials to Consider
Upgrading your decking material can reduce the amount of upkeep that your deck requires. Some better options for your deck material include:
Composite decking. Composite decking is made from a combination of wood and plastic that is molded into the shape of normal wood. The material is dyed so that the finished product resembles wood. Composite decking is almost completely maintenance free and is extremely hardy.
Aluminum decking. Aluminum decking is made from tongue and groove planks that form a waterproof barrier. For decks with multiple stories, aluminum decking provides a safe and durable upper level while shielding the lower level from all water, in essence creating lower level dry deck.
Vinyl decking Vinyl decking is another low-maintenance decking material. Compared to composite and aluminum decking, vinyl decking may be less expensive but just as durable.
Other wood options. Woods like cedar, redwood and mahogany may be more expensive than pressure treated wood, but they're also far more durable, rot resistant, pest resistant and more attractive.
Add Space
Adding space to an existing deck provides a bigger area for entertaining and lounging. Bigger deck areas are a trend this season, which makes this deck makeover a perfect option for homeowners who are thinking about selling. Adding space is also a good option for homeowners who have growing families and small children because bigger decks make it easier to have family cookouts and parties.
Install More Built-in Lighting
Built-in lighting allows homeowners to enjoy their deck during night-time hours. Good lighting options create an ambiance on your deck after dark, which can boost curb appeal and give the deck a picturesque appearance. Motion-sensor lights increase security for homeowners who simply want to feel safe on their property, while stair lighting is important for preventing accidents. For homeowners who like nighttime parties, built-in lighting is essential for successful entertaining.
Get a Gazebo
Gazebos and covered spaces give your deck a unique look while boosting your home's resale value. The ideal gazebo will provide shade and shelter in bad weather, making your home's deck useful in a variety of different circumstances. Gazebos can be covered with many different types of materials, ranging from a shingle-covered roof to a canvas canopy to an ivy-covered pergola. Opting for a screened option can help protect your gazebo space from mosquitos, so you can enjoy your time on the deck even at the height of summer when mosquitoes are at their worst.
Add A Fire Pit To the Deck
Some backyards aren't fit for a fire pit, either due to uneven ground or for other reasons. On these properties, decks make the perfect fire pit spot. Having a fire pit on the deck allows homeowners to enjoy their deck at night even at the cooler times of the year. Fire pits also add romance and ambiance to outdoor spaces. For homeowners who like to enjoy quiet, intimate dinners on the deck, having a fire in the fire pit simply adds to the joy.
For homeowners seriously considering installing a fire pit on their deck, a few things must be taken into consideration. To begin with, built-in seating must be kept far enough away from the fire pit that the people in the space around the pit will be safe. In addition, decking material must be protected from the fire pit to prevent the deck itself from becoming warped, damaged or burned. Working with a licensed and knowledgeable contractor is important for the safety of the deck and the people using it because a licensed contractor will know building codes and will prioritize safety over other priorities.
Create Shade
Shade allows homeowners to use their deck even during times of very hot weather. Shade can be created through a number of different means including:
Retractable canopy. A retractable canopy gives the homeowner flexibility to decide when the shade is necessary and when it is not.
Awning structure. Awning structures are permanent. Installing an awning structure makes it possible for the homeowner to purchase less water-resistant deck furniture, which creates an indoor/outdoor space on the deck.
Screens Screens made from living plants or actual screen material can be strategically positioned to protect the deck from the setting sun and also provide privacy.
Add a Built-in Outdoor Kitchen
An outdoor kitchen makes holding deck parties and outdoor events even more fun. Installing a built-in grill and countertop area right on the deck provides a sleek design and the convenience of a kitchen all rolled into one package. Outdoor kitchens are becoming more popular as time goes on. These features are especially practical for homeowners who like to cook outdoors when the weather gets too hot to cook indoors.
Start your Deck Remodel Today
Are you planning to remodel your deck in the coming months? Tell us about your project in the field below! At Litchfield Builders we help homeowners make improvements to their deck spaces. Upgrading your deck this summer can help you attract buyers and entertain your guests. If you're looking for deck remodeling projects, we can:
Build a fire pit.
Add space to your deck.
Add shade or a gazebo to your deck.
Change the deck material.
...and much more!
For more information about our services or to get started with your deck upgrade this summer, call us for a quote. To find out more about deck remodeling and home improvement, download our most popular remodeling resources.
About Kevin Ahern
Kevin is the Co-Founder of Litchfield Builders, an award-winning, industry leader with a reputation for managing projects others shy away from. They are known for their high-quality work, customer service, and reliability and though still relatively small in size, Litchfield Builders now competes with some of the areas largest firms in both the residential and commercial arenas.