Subscribe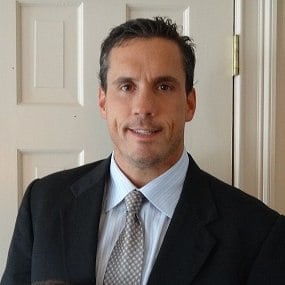 Top CT Renovations for Summer
Renovating your house is a good way to boost property value and improve quality of life in your house. In the summer, many homeowners choose to make renovations that make life more comfortable in the heat or make entertaining easier in the home. Summer is, after all, a season for spending time with loved ones, enjoying good food and beating the heat. As the summer gets going, we start to see a sharp increase in renovation projects that improve HVAC performance, add space outside for entertaining and so on.
Are you ready to renovate your home? Not sure what the next big project would be? We can help. In this article, we'll cover some of the most popular home renovations for the summer season, and discuss some helpful details that will get your remodel off the ground.
At Litchfield Builders, we've been helping homeowners with their renovations for over 20 years. We're dedicated to customer service and delivering a quality product. That's why we offer a variety of free resources online, including the free Home Remodeling Checklist.
---
The key to a great home remodeling project is proper planning. Our free checklist will guide you through the 3 main planning phases.
---
Stay Cool
First and foremost, make sure that you and your family stays cool this summer. There are many ways that you can regulate the temperature in your home, so you'll have to pick the remodel that's best for you.
Replace or Repair Your HVAC
Nothing can ruin a summer like an old, broken air conditioner. The decision to repair or replace an HVAC system can sometimes be a tough one. Here are some of the factors to keep in mind when making this decision:
Age. Air conditioners typically

last around 10 - 15 years. If your air conditioner is nearing the end of its service life, it may be time to replace it.
Repair history. Often homeowners will choose to replace their A/C when they find themselves calling the air conditioner repair person annually for repairs.
Efficiency. Older air conditioners are often not as efficient as modern air conditioning units, so homeowners who value efficiency, want to reduce their utility bills or who want to reduce their home's carbon footprint may consider replacing their older air conditioner with an

ENERGY STAR unit.
Effectiveness. Often, air conditioners will stop cooling efficiently when they're getting older. If this happens to you, you'll notice that some of the rooms of your house stay stuffy all summer long. Sometimes a

tune up

can help with this, other times the unit needs to be replaced.
Add Ceiling Fans
Using a ceiling fan in conjunction with an air conditioner will allow you to raise the the thermostat by about 4 degrees without making the room uncomfortable. Ceiling fans can also help circulate air and create a draft when the air conditioner isn't being used at all, to draw fresh air into the house. Hire an experienced contractor to install your ceiling fans to ensure that they're properly and safely installed.
Replace Your Windows
Your windows play a big role in your home's energy efficiency. Old, single-paned windows allow a lot of light to enter the home, which increases the temperature (while causing the upholstery and flooring to fade). If your home is older and has single-paned windows, your HVAC system could be running much harder than necessary just to keep up with your cooling demands.
Replacing your windows can help reduce heat gain in the home, which can in turn take the burden off of your air conditioner. The best windows often have two or three panes of glass, and are gas-filled for additional insulation. Installing a low-e coating on the windows can help deflect UV rays, which prevents the inside of the home from heating up. Homeowners can find out more by talking to their contractor about window replacement options.
Add A Deck
Before summer is in full swing, add a deck to give you extra space outside for parties, get-togethers and fun in the sun. Decks have come a long way in the last few decades. Homeowners now have a range of options that make decks easier to maintain. Super durable woods like redwood and cedar are rot resistant and last a long time with proper care and maintenance. Composite decking requires no maintenance and can last for even longer.
Homeowners installing a new deck on their home may also choose from a range of optional features like built-in benches, flower boxes, curved contours and built-in lighting. Custom designed decks can cost more money, but also have high ROI, which allows homeowners to get more money for their home when the time comes to sell. Homeowners hoping to install a new deck must work with their contractor to come up with a deck design that works in their budget and meets their needs.
Kitchen Renovations
Kitchen renovations are very common in summer. This is because it's much easier to cook and eat outside when the weather is warm, so it's less problematic to lose access to the kitchen. A kitchen renovation is a high ROI project that can have a big impact on a home's resale value. Some of the most popular features that homeowners like to install when they're renovating their kitchen include:
Stone countertops. Stone countertops continue to be a hot item in residential kitchen remodels. Modern homeowners gravitate toward options like

quartz countertops

because they look a lot like granite but require very little maintenance.
New appliances. It's common for homeowners to seek out new energy efficient appliances, like ENERGY STAR products.
New flooring. Homeowners love traditional flooring material for their kitchen, like natural stone tile and ceramic tile. Replacing the flooring tends to be especially important among homeowners who have older kitchens with linoleum.
Efficient lighting. Kitchens need light from varied sources to ensure that people who are preparing food can see properly. Many modern kitchens use a combination of task lighting, recessed lighting

and

pendant lighting to do the job. Installing sufficient lighting can help make the kitchen a more functional place to be.
Eat-in features. Homeowners often dream of an eat-in kitchen with a little breakfast nook. Often smaller kitchens can be converted into eat-in kitchens just by removing a non-load bearing wall. Working with a contractor can help ensure this is done properly.
If you're a homeowner with an outdated kitchen, talk to your contractor. He or she can talk to you about your plans, and can give you a quote to accomplish your culinary goals.
Contact Us
Are you thinking about renovating your home this summer? What projects would you like to take on? Leave your comments in the box below! At Litchfield Builders, we help homeowners to take on new home improvement projects to improve their home's property value and make their home a better place to live. Replacing your central air conditioner, remodeling your kitchen and adding a deck can all help make your home a better investment.
If you're a homeowner who would like to improve your quality of life at home, contact a trusted contractor. To make an appointment, contact us today. We'll be happy to discuss affordable home improvements and give you a quote for an upgrade or repair. We're happy to serve as a sounding board for your home improvement and renovation ideas.
If you're ready to start planning, download our Free Home Remodeling Checklist and avoid any unwanted surprises during your remodel.


About Kevin Ahern
Kevin is the Co-Founder of Litchfield Builders, an award-winning, industry leader with a reputation for managing projects others shy away from. They are known for their high-quality work, customer service, and reliability and though still relatively small in size, Litchfield Builders now competes with some of the areas largest firms in both the residential and commercial arenas.