Subscribe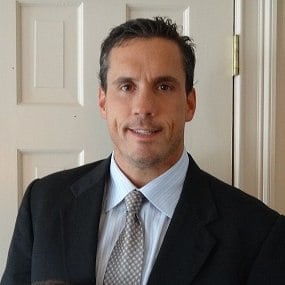 How To Find a General Contractor: 3 Things You Need To Know
Whether you're remodeling a commercial structure or building a new structure from the ground up, the success of your commercial construction project hinges on hiring the right contractor.
Knowing what to look for can be a challenge. When you begin your search, there may be many commercial contractors in your area who seem suitable for the job.
Checking credentials, contacting references, viewing portfolios and interviewing contractors are among the many things that business owners must do when they're looking for a commercial contractor.
The step-by-step process of selecting a contractor is very involved. Read on to learn more about hiring a commercial contractor in Connecticut.
1.
Where

to

Look

A lot of people start looking for a commercial contractor by sitting down at the computer and typing terms into a search engine. While this can yield good results, there many efficient and effective ways to search for a contractor.
Referrals
Talk to other business owners in the area who have completed commercial remodeling and property improvement projects in the recent past. Were they happy with the work? Would they use that contractor again? Did the contractor communicate clearly? Stick to the budget? Pull the right permits? Produce quality work? Have a conversation with people you trust and get referrals from them.
Trade Associations
Trade associations produce directories that list their members, their specialties, contact information and more. Contact local trade associations to get referrals. Many trade associations post their directories on their home pages, so check out their websites before giving them a call.
Internet Search
A reputable commercial contractor should have a website that appears on Internet searches. When investigating a contractor's website, look for information about their credentials, testimonials and their list of services offered. Explore their portfolio, and look for their service area to ensure that your business falls within it.
---
Learn environmentally-friendly and energy efficient practices for commercial construction in Connecticut.
---
Other
If you're having a hard time finding a contractor that's right for you, contact other entities in the industry for guidance. Materials suppliers in the area may be able to tell you which contractors will do business in your location. Your local building department may be able to share information that can help you choose between several contractors.
2. What to Look
For
What distinguishes one contractor from another?
Licensure.

Connecticut law

requires commercial contractors to have a license. You can check a license online here.
Awards.

Local business associations often recognize distinguished contractors with awards for their achievements.
Trade associations.

Contractors who affiliate themselves with trade associations tend to be leaders in their industry and in their community.
Look at their portfolio as well. Each contractor has their own style and area of specialty. Some contractors may build medical offices, others might specialize in restaurants. A look through their portfolio will help you determine whether that contractor works on the kind of structures that will be helpful for your project.
As you look at portfolios, identify professionals that produce work in a style similar to your tastes. If you can't decide from a contractor's portfolio whether they're the right fit for you, feel free to contact that contractor. Even if that contractor can't help you with your project, many reputable contractors will refer clients to other professionals when asked. Calling one contractor could lead you to discover the contractor you end up hiring.
3. How to
Decide
Once you've compiled a list of potential industry experts, the hardest part is picking just one professional to do the job. Comparing contractors requires leg work and research.
Interview Each Contractor
Once you've made a list of candidates, meet them in person at the job site. You may already have plans from an architect; bring those as well. Bring a list of prepared questions, such as:
How long will this project take?
What issues would you anticipate moving forward with this project, and how would you resolve those issues?
What permits will need to be pulled?
Can you tell me about similar projects that you've worked on?
How long have you been building/remodeling structures of this type?
Who is the point of contact at your firm?
Asking each contractor the same questions makes it easier to compare one professional to another. After meeting with each contractor, expect an itemized bid from each professional.
Compare each bid to your budget. You should never hire a contractor you can't afford, but remember the lowest bid may not be the best bid. Hire the contractor that produces the best quality work for the cost.
Contact References
Ask the references all the same questions so it's easy to compare one contractor to another. Common questions include:
When did you work with this contractor?
What project did the contractor work on?
How long did it take?
Did the contractor stick to the budget?
Would you hire this contractor again?
Would you refer this contractor to others?
Research Reputation
Reputation is hard to gauge. Your work calling references and reading the contractor's website will help you decide how each contractor is received in their community. Contacting trade associations and your local building department can help as well.
It Comes Down to Experience
Are you planning to start a commercial construction project in the next few months? Have you found your contractor yet? Leave your comments in the box below.
At Litchfield Builders, we're proud of our reputation and of our experience in the community.
As a commercial contractor, we're happy to answer your questions about your upcoming project, provide a bid if one is required, or even refer a contractor if we're not the right professional for your needs. Feel free to contact us with any questions.
You can also find out more about this topic by downloading our free publication: Sustainability & Green Building in Commercial Construction.
About Kevin Ahern
Kevin is the Co-Founder of Litchfield Builders, an award-winning, industry leader with a reputation for managing projects others shy away from. They are known for their high-quality work, customer service, and reliability and though still relatively small in size, Litchfield Builders now competes with some of the areas largest firms in both the residential and commercial arenas.