Subscribe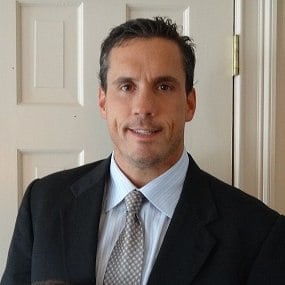 4 Reasons to be Wary of Low Contractor Bids
Commercial | Commercial Remodeling | General Contractors | Residential | Residential Remodeling | Industry Knowledge
"Construction firms often make unrealistically low bids to get jobs… but they can count on finding plenty of reasons later to jack the price up enough to allow for a profit. When the building is underway, it becomes prohibitively expensive to fire the contractor and start anew. The owner has become a hostage." - Wall Street Journal, December 5th, 2007
When it comes to your commercial or residential remodeling project it is obviously extremely tempting to go with the lowest bidder. It is especially tempting if their price is the only one within your budget, but one thing you must remember is that just because it is the "best" bid does not mean it is the best value.
---
Talk to us about your upcoming project.
---
As you begin your search for a commercial or residential contractor in Connecticut, keep in mind:
4 Reasons to Be Wary of Low General Contractor Bids
1. Some contractors will simply throw out a low bid as a negotiating strategy.
Contractors with integrity give you a thoroughly thought out estimate the first time and include specific details of all materials and work needed. If you are issued a bid without an explanation or on-site consultation, you should not only question it, but the skill and professionalism of your contractor as well.
2. Every contractor is in business to make money.
If you receive a contractor bid that is 15% or more below another bid – it simply isn't the same job. Experienced contractors will, for the most part, agree on the best way to complete a job. If their prediction varies greatly, they may be cutting corners or neglecting important facts.
3. If a bid seems to be good to be true, it is.
As noted in the quote from the Wall Street Journal above, it is easy to be fooled by the low quote and a "nice person", but this isn't usually the case. Call at least 10 references and ask about the end of the job cost versus the proposal.
4. Many contractors hide behind low prices.
Often times, a low-bidder isn't licensed and they are hoping if they offer a low price, you will overlook other shortcomings. An unlicensed contractor cheats the government and if they will do that they will just as likely cheat you. Avoiding them is a smart move. In Connecticut a contractor must be licensed through the Connecticut Department of Consumer Protection to legally perform home improvement projects.
Unfortunately for homeowners, if you hire someone who is not licensed, they have no recourse through the State of Connecticut Home Improvement Act or Guaranty Fund.
Key Takeaways
There have been countless local and national news stories about unscrupulous contractors disappearing with homeowner deposits, operating without a license, or never completing their work and in most situations the victims were blinded by a low-bid.
If your are seriously considering hiring any contractor with a very attractive bid to complete your commercial or residential remodeling project, make sure to do your research beforehand. Ask questions and get all of the answers in writing. A little legwork before you sign the contract could save you a great deal of time and effort down the line.
Litchfield Builders is a highly respected general contractor in Connecticut. With over 20 years of residential and commercial remodeling experience, we are proud of the trusting relationships we build with each of our clients. Click the button below to request your free initial consultation with one of our experts.
About Kevin Ahern
Kevin is the Co-Founder of Litchfield Builders, an award-winning, industry leader with a reputation for managing projects others shy away from. They are known for their high-quality work, customer service, and reliability and though still relatively small in size, Litchfield Builders now competes with some of the areas largest firms in both the residential and commercial arenas.