Subscribe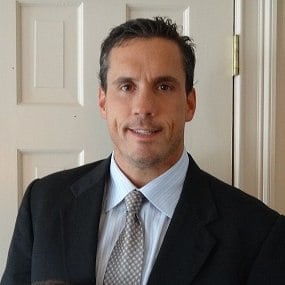 5 Signs of a Bad Contractor Bid
When you're thinking about taking on a home improvement or remodeling project, finding the right contractor is critical. Whether you're building a deck, upgrading your kitchen or adding on a room, a good contractor should be able to deliver a quality product that can improve your home's value and last for years. Good contractors follow good business practices, stand behind their finished product and offer warranties to protect their customers.
Unfortunately, there are bad contractors out there. Bad contractors may follow unethical business practices and offer poor workmanship, thus putting the consumer at risk for loss of money, property damage and wasted time. Knowing how to identify the bad contractor bids from the good can help homeowners start down the right path for their home improvement project. The following 5 warning signs are red-flags that can be indicative of a bad contractor.
---
Free Ebook: How to Choose a Professional Home Remodeling Contractor
---
Significantly Lower Price Than Competitors
It's very important to find a contractor you can afford on your remodel budget. However, when it comes to home improvement, the lowest bid is rarely the best bid. A contractor who under bids other contractors by a dramatic margin may be cutting corners by using cheap labor or materials. Some contractors will underestimate their bid only to come back later with change orders that increase the cost as the project continues. Whether this underbidding is intentional or simply poor business practice, this leaves homeowners struggling to pay a much larger bill than originally anticipated.
The best way to weed out these contractors is to compare each itemized bid. Look at brand names, material types, labor costs and other variables listed on each contractor's estimate. This will help you determine what each contractor is offering for the cost of their services. Performing a serious comparison can help the homeowner decide how the lowest bid contractors are cutting costs and what the long-term consequences of this might be.


Asks For Too Much Money Up Front
Many construction contracts will require the the homeowner to make a down payment before work begins, make a second payment midway through the remodeling process, and a final payment when the work is finished. Although different contractors may have different business practices, a standard down payment for a construction project is around 10-15% of the total estimated cost. This down payment is used to purchase basic materials to get started with the renovation.
Down payments set way above this standard amount could be an indication of a problem. Contractors who ask for large deposits may be experiencing financial problems and could be planning to use the down payment to pay for other projects that are currently under way.
Asking your contractor the right questions about payment methods in general is important when interviewing contractors for a job. Find out these details:
What payment methods are accepted?
What is the payment schedule?
How much is the down payment?
How are change orders made?
These details should also be covered in the contract, so look that document over before signing. Don't take your contractor's word for it; make sure everything is in writing.


Contractor Makes Other Odd Payment Requests
Cash-only payments, payments due long before the job is completed and other strange fees can also be a red flag. Cash only payments cannot be tracked and are therefore not secure. Work with contractors who accept payments by debit card, credit card, money order or check. Be aware that a final payment that is due before the project is finished is not the norm.
After getting several bids from different contractors, compare payment practices between contractors to put each policy perspective. Knowing what is normal and what is unusual can help you stay away from contractors with shady business practices.


No Contract
Contracts establish parameters and responsibilities for the contractor and homeowner, prevent miscommunications and help keep projects moving. Every contractor should provide a written contract with a detailed description of work to be completed, work that is not included, schedules, costs, change orders and other details.
Some contractors may say that they're "old fashioned" and they operate by "handshake," others may claim that a job is too small to warrant a contract. Entering into a verbal agreement with contractors that do not provide contracts can result in disputes, frustration and even financial loss.
Contracts protect both parties, and hiring a contractor without a signed agreement puts the homeowner at risk. Insist on working with a contract, even if the job is relatively small.


Insists That You Accept or Reject the Bid Immediately
Good contractors are fully aware that finding the right professional should take time. Any contractor that pressures you to make a decision as soon as the bid is presented may be doing so because their contract is less than ideal.
Remember that hiring a contractor is not, and should not be, an impulse decision. Hiring a contractor impulsively can result in a poor match or worse. When choosing a professional, go through all or most of the following steps:
Meet multiple candidates.
Ask contractors pre-prepared interview questions.
Contact references.
Read online reviews.
Check insurance, bond and licensure.
Going through these steps takes time. For many homeowners, finding the right contractor can take weeks or months. Legitimate contractors may include an expiration date with their bids, but these expiration dates will typically occur months in the future. Feel free to pass up bids from contractors who give too little time to make a reasoned, well-researched decision.


Contact Litchfield Builders for Your Upcoming Home Improvement Project
Getting good contractor bids is a multi-faceted task that requires research, lots of time and a logical approach to organizing and collecting bids. Knowing the warning signs of a bad contractor can help a homeowner avoid hiring the wrong person or the wrong business to complete their job.
To find out more about how to hire a contractor for your home improvement project, take a look at our online guide, "How to Choose a Professional Home Remodeling Contractor" to learn how to narrow down your search step-by-step. If you're looking for a contractor who is right for your home remodeling project, contact Litchfield Builders. As New Haven's premiere general contractor, we can help you get started with your upcoming home improvement project.
If you have questions about hiring a contractor or are wondering where you can find the right contractor for your upcoming home improvements, leave your comments in the box below, download our free guide, or contact us today with any outstanding questions.
About Kevin Ahern
Kevin is the Co-Founder of Litchfield Builders, an award-winning, industry leader with a reputation for managing projects others shy away from. They are known for their high-quality work, customer service, and reliability and though still relatively small in size, Litchfield Builders now competes with some of the areas largest firms in both the residential and commercial arenas.