Subscribe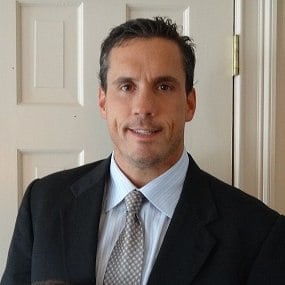 How to Organize and Evaluate Home & Commercial Contractor Bids
When considering a contractor's bid, doing your research is critical. To find the right contractor, one must consider a variety of variables including references, experience, licensure and cost. The bigger the project, the more important it is to conduct thorough research. Looking online, meeting with various general contractors and contacting references are all ways that you can conduct their research.
At Litchfield Builders, we encourage the homeowners of New Haven and the surrounding area to shop around and take an organized approach when it's time to hire a contractor. Contacting a variety of general contractors and professionals can help you find the right contractor for your upcoming project.
---
Free Ebook: How to Choose a Professional Home Remodeling Contractor
---
Research Online
Most homeowners start looking for a general contractor by conducting research online. When conducting online research looking home builders in your county, city or state, it's best to take an organized approach.
Scan the contractor's website. Read about each company and what they represent. Some companies will have a mission statement, a statement of values, an indication of specialty and other pieces of information that can help you decide whether or not the contractor is a match.
Look for a portfolio. Many large general contractors will have an online portfolio to show examples of past work. When scanning the portfolio, look for contractors that work in a style similar to the style that you would like to see in your home. Look carefully at the pictures of projects that are similar to the type of project that you're hoping to complete . Example: if you're hiring a contractor to conduct a kitchen remodel, then look at the pictures of kitchen remodels in each portfolio.
Recent testimonials. Testimonials are an effective way to find out whether or not a contractor has good relationships with clients. Testimonials usually speak of a contractor's communication skills, organization skills, skills handling materials and so on. Look for a page with testimonials on each contractor site.
Awards. Some of the best contractors will likely have been given local awards for reliability and quality of work. Contractors who are consistently recognized for efforts are often excellent contractors.
Make a List
Once you've reviewed websites, identified which contractors are award winning and have read through the online testimonials, compile a list of trusted home builders. Search each company individually and look red flags such as consistently negative reviews. One or two negative reviews are to be expected, but consistently negative reviews are a sign of trouble.
It's also important to check licensure. Any contractor you hire for a home improvement project should be licensed. A contractor's license can be checked online through the state of Connecticut website. You'll need the contractor's license number to look them up. If you're not sure what the contractor's license number is, contact them to ask.
Pick Three to Five Contractors and Schedule a Consultation
Once you've narrowed your list to a group of contractors, then it's time to pick 3 to 5 contractors for a consultation. A discussion over the phone may be enough at first, but eventually you will have to meet in person in order to get contractor bids. The purpose of these discussions will be to find out which contractors fit your budget, understand your vision and are capable of doing the work that you need to be done.
Be Ready to Describe Your Project
It's important to make the most of your time with each contractor. Know what you want before beginning discussions with contractors and be able to describe your project thoroughly. It helps to have pictures for reference, a list of materials to use and specifics regarding purpose and expectations for your project. This will help you and the contractor have a productive discussion regarding the execution of your project.
Have a list of interview questions to ask each candidate. Good questions to ask contractors include:
When can you begin work?
Who will be in charge of the work, and how many people will be on site while work is being done?
Have you done a project like this before?
Can you show me pictures?
How would you handle a project of this nature? What suggestions would you have for the proceeding with this project?
You should also ask each contractor for references. This is important, because references will help you decide who is most capable of meeting your needs. When you have references for each potential contractor, contact the references just before deciding who to hire.
Schedule an On-Site Meeting
After talking to 3 to 5 contractors, you may have your choices narrowed to just one or two. This is a good time to meet with each contractor individually at the site where the upgrade will be completed. Showing the contractor where the work will be done and how you want the work to proceed can help you make your final decision.
Getting to know your home builder is a very important part of the interviewing experience. Building a strong and trusted relationship is key to completing a successful project. Remember that many home improvement projects go on for months at a time. Getting to know your contractor will help the project go more smoothly and will help ensure that the project stays on track to be completed to your expectations. After meeting with each contractor, you'll need to make a final decision about your contractor bids.
Budget Considerations
Budget considerations are important when sorting through contractor bids. Naturally, the contractor you select must be affordable. However, some homeowners focus more on the budget than on finding the right fit. Choosing a contractor based on price alone can lead to unhappiness with the overall project.
Often the lowest bid is not the best bid. When considering a contractor with a very low bid, ask yourself why that bid is so low. Some contractors are able to bid low because they use poor quality materials or because they do the job quickly, making errors as they go. In the end, using a less expensive contractor can lead to more expensive repairs down the road.
Contact Litchfield Builders
Are you seeking a contractor for an upcoming project? Tell us about your project in the comments box below; we can help you get started with your remodel.
Remember that finding the right contractor for your home renovation can mean the difference between success and failure of your home improvement project. Interviewing candidates, looking at online portfolios, calling references and checking licensure can all help you in your search. To make your search easier, we've put together a free guide for choosing a home remodeling contractor.
At Litchfield Builders, we have years of references that our customers can call if needed, and our online portfolio reflects our sense of style as well as the breadth and depth of our experience. We're happy to meet with customers onsite to give a free estimate, so you can decide for sure whether or not our style is right for your needs. To make an appointment, contact us today.
About Kevin Ahern
Kevin is the Co-Founder of Litchfield Builders, an award-winning, industry leader with a reputation for managing projects others shy away from. They are known for their high-quality work, customer service, and reliability and though still relatively small in size, Litchfield Builders now competes with some of the areas largest firms in both the residential and commercial arenas.