Subscribe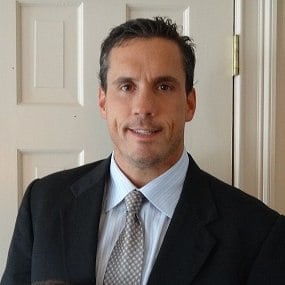 Why Litchfield Builders is an ISN Member Contractor
When you're trusting an organization with an important project, like building a new wing of a hospital or renovating an iconic building on a college campus, you want to be sure you're choosing a partner with the right credentials.
Unfortunately, for companies managing projects on this scale, you can't simply do an online search for "contractors near me" to find the right construction partner. Instead, it's helpful to have an additional level of credentialing to ensure that you're working with the best in the business. That's where ISN can help.
Litchfield Builders is now listed with ISN to demonstrate our commitment to providing the best service and better connect with clients whose needs we can meet. Let's look at what exactly ISN is, and how it benefits both contractors and customers.
What is ISN and Why is it Important?
ISN is a key leader in contractor and customer management, and it acts as the facilitator for connecting customers with the most qualified contractors for their projects. ISN collects and verifies safety, procurement, quality, and regulatory data from 70,000+ contractors worldwide and lists those in a vast database. ISNetworld is ISN's online platform, and it is through this platform that hiring clients are connected with qualified contractors.
How Does ISN Benefit Hiring Clients?
Hiring clients have plenty of options to choose from, as well. Because ISN features more than 70,000 contractors and service providers on ISNetworld, it is a comprehensive one-stop-shop for companies with contractor needs.
If you're a hiring client, you're busy with the day-to-day responsibilities of managing facilities or job sites. You don't have time to put potential contractors through a rigorous verification process. ISN saves hiring clients time in finding the perfect fit for any project needs, and finding partners through this network allows clients to focus their attention back on other job demands.
Why Should a Contractor be Listed with ISN?
ISN makes it simple to connect with clients whose needs suit your services. For contractors, keeping compliance documents and proof of insurance all in one centralized location – ISNetworld – streamlines the qualification process. ISNetworld accommodates both small and large contractors, and it's the best place for clients to find highly qualified partners.
Having an ISN listing communicates to potential customers that Litchfield Builders has all the necessary requirements to do business in place, which plays a crucial role in helping hiring clients save time when searching for qualified and reputable contractors and suppliers.
At Litchfield Builders, we're committed to both quality and safety, which is why we pursued this affiliation on ISNetworld. Through this affiliation, we hope to connect with potential clients and help them fulfill their visions for their projects.
If you're a hiring client looking for a qualified builder for an important project, your first stop should be ISNetworld. You'll find Litchfield Builders and other contractors ready to partner with you and provide the quality service you need.
Do you have questions about our services or ISN listing? Connect with Litchfield Builders today to learn more about how we can help you complete your next construction project.
About Kevin Ahern
Kevin is the Co-Founder of Litchfield Builders, an award-winning, industry leader with a reputation for managing projects others shy away from. They are known for their high-quality work, customer service, and reliability and though still relatively small in size, Litchfield Builders now competes with some of the areas largest firms in both the residential and commercial arenas.